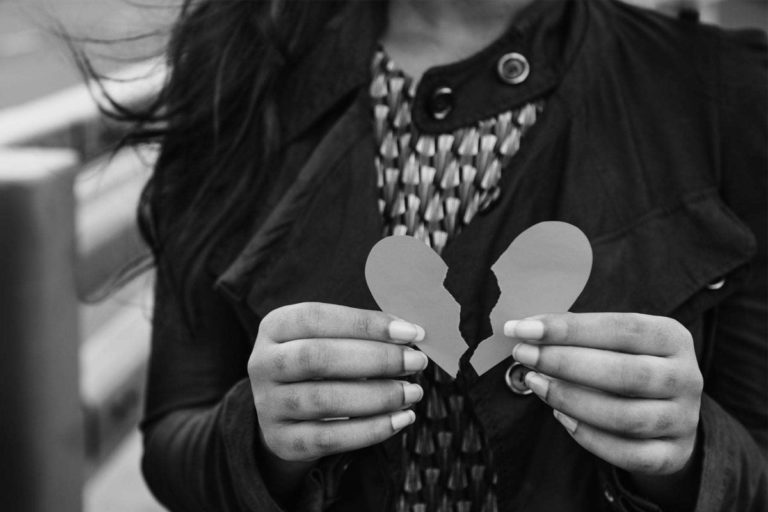 At 6:02am on Thursday morning, I clicked onto the Hinds Hospice employee intranet to access the payroll information. After selecting the correct menu choices, I was officially on-call for Thanksgiving 2019.
A few months back, I had agreed to the turkey-day shift for our LOSS team program. My wife and I don't have kids. Our parents have died. Our siblings live in various places across the country. I have colleagues with children and nearby family. It just seemed right and fair to be the on-call for one of the major holidays.
LOSS is the acronym for Local Outreach to Suicide Survivors. This program officially began last July (2019), mostly funded by Fresno County and under the "umbrella" of Hinds Hospice's Center for Grief and Healing. At its simplest, LOSS will respond to any suicide as quickly as possible after being contacted by the police or coroner's office. Two people—a clinician and a volunteer—will go to the scene to provide support and information to the family and friends impacted by a loved one's suicide.
Arguably the most crucial action the LOSS team does is get contact information for the "survivors." In the moments, hours, and days after a family member or friend has died by suicide, an entire universe has been shattered. Emotions are on a runaway roller coaster. Doing routine tasks become like climbing El Capitan without ropes. Tender memories clash with the new grim reality of non-stop, unanswerable questions.
Who could possibly remember that a LOSS team member was present to offer comfort? However:
We leave easy-to-understand material with easy-access contact information for support.
If we accomplish our crucial goal of getting good contact information, we will soon call these hurting, anguished families to check on them.
They will be reminded, with loving kindness, that there are compassionate and relevant ways to be supported during one of the most unimaginably worst times of their lives.
I didn't get a call. Alleluia! There were no suicides in Fresno County on Thanksgiving. Which, statistically, was not a surprise . . . more on that in a moment.
During the day, my hospice-approved phone was nearby. It was set to LOUD. It was a hand's reach away when I took my shower. It went on walks with me and Kynzi the goofy dog. It was nestled in my pocket while I ate turkey at a friend's home. It was a few inches from my ear when I napped with Milo the kitty (who hogged most of the bed real estate).
I was glad it never rang. It would have scared the proverbial fecal matter out of me. But I also would have responded, trusting God, and trying to trust myself. I would have called one of our volunteers so they could accompany me. Every volunteer is a survivor; a loved one of theirs has died by suicide in the past. They know. They care. They are beautiful, forever wounded people.
In Fresno County, we have two suicides a week. I'll bet in your county, you have a similar number. Per capita, the most suicides occur in these four states: Alaska, Montana, New Mexico, and Wyoming. Why do you think?
Of the 183 countries in the world (so says Wikipedia), the United States ranks 34th in the 2016 rate of suicides, with countries like Japan (#30) and Russia (#3) "earning" a higher rate. Barbados (#183) has the lowest rate. Vietnam (#119) has about half as many suicides as the U.S.A. The stats are unsettling, equally revealing and mysterious about cultures, faith traditions, and regional values.
In the United States, who is most likely to die by suicide? People like me, though a little younger: white guys, mid-40s to 60-something. Tragically, teens are catching up to my troubled fellow white guys. Even more tragically, the suicide rate with the military is rising. This year is more terrible than last year. Last year was more terrible than the year before. And the year before that . . . well, it's just getting worse. Why?
"Nearly two-thirds of all gun deaths in the US are suicides, resulting in an average of 61 deaths a day," reports the Everytown for Gun Safety group. One of the key reasons I advocate for better, stronger, smarter, and more modern gun control laws has to do with suicides. The "gun violence" issue is interconnected with suicides.
While hoping the phone didn't ring on Thanksgiving, I learned that the worst months for suicides are in the spring and summer. The "old wives' tale" version of suicide is: the cold months, the holiday times, cause the suicide rates to rise. They don't. December has the lowest rate. November, by the way, is #11, the second lowest for suicides. Why do you think?
My phone never rang.
My time with being "on-call" ended.
And yet, all day long, I thought about suicide. Has there been a suicide in my family? Yes. Has there been one in yours? I would bet there has been. One of my favorite writers, Frederick Buechner, has written about his father's suicide. It was a family "secret." In one of Buechner's books, I recall him saying that others in the family referred to the cause of his father's death as a problem with his heart. Ah, metaphors. Suicides break every heart, in a moment and for a lifetime.
My day ended like it began. Quietly. But it's a new day, and I hope I—and you—will continue to stay alert to all the wounded, wonderful people around you. Everyone matters.
Here is the National Suicide Prevention hotline: 1-800-273-8255.
Here is an excellent resource for learning how to talk to someone thinking about suicide: the QPR Institute. We use this material at the place where I work.
I hope you had a Happy Thanksgiving. Some didn't . . .