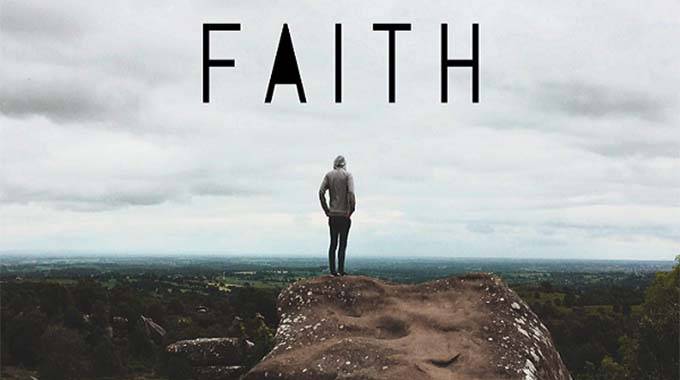 It is that moment.
Jesus continued to sit in his hometown synagogue on the Sabbath while those in the crowded worship space gazed at him. He'd finished reading Isaiah, but the hopeful words echo, if not in the room, then certainly in their hearts.
No one whispered. Not a cough. Several held their breath. All eyes remained wide open.
The synagogue thrummed with expectation.
"Today," Jesus said, "this scripture has been fulfilled in your hearing."
So far, the scripture he read has been safe. Isaiah's call for the release of the captives and sight to the blind resonated with Jesus' neighbors. As Jews with long memories, they had a history of captivity. Their ancestors wept by the waters of Babylon. As Jews of today, Rome's empire oppressed them. They seethed about taxes and cowered when a Roman sword was drawn. But some day they'd be free. On some tomorrow all would clearly see, literally and figuratively. Not now, but soon.
But Jesus had more to say. His next words didn't inspire once-upon-a-time dreams or somewhere-over-the-rainbow longings, but confronted the pettiness and arrogance of every soul in the stuffy synagogue.
The boy raised in Nazareth quoted scripture about how the prophet Elijah helped a widow at Zarephath in Sidon, and how the prophet Elisha cleansed not all the lepers, but only Naaman the Syrian.
How dare Jesus speak like this!
When they heard this, all in the synagogue were filled with rage . . . [Luke 4:28]
Mary's snotty kid had done miracles and healings elsewhere (like in that dung heap of a village called Capernaum) and his Nazareth neighbors expected—deserved!—more from him in his hometown. And yet here he was reminding them (from their own sacred scripture) that often it's the foreigners and strangers and misfits that receive the bounties of God's blessings. Someone else, but not them. Some other time, but not now.
Fred Craddock insightfully wrote,
That these two stories were in their own Scriptures and quite familiar perhaps accounts in part for the intensity of their hostility. Anger and violence are the last defense of those who are made to face the truth of their own tradition which they have long defended and embraced. Learning what we already know is often painfully difficult. All of us know what it is to be at war with ourselves, sometimes making casualties of those who are guilty of nothing but speaking the truth in love. [Luke, Craddock, pg. 63]
When Jesus—using Craddock's phrase—proclaimed "the truth in love," it was a moment, indeed the moment, when the neighbors who knew Jesus as the shy tyke once hiding behind his mother's dress became enraged. They dragged the adult Jesus from his family's synagogue and tried to hurl him over a cliff. How dare Jesus reveal the selfishness and bigotry and pettiness they worshipped instead of a God who loved all! How could it be . . . God loving those pathetic neighbors in Capernaum? How could it be . . . God even loving the corrupt rulers of Rome?
The homecoming was over! Toss out Jesus!
A hopeful moment curdled into an angry moment.
Once, at a church I served, I naïvely preached my interpretation of atonement theology. Simplistically, atonement posits that God needed Jesus to die for humanity's sins, and that Jesus' death was divinely planned, essential for human salvation. Atonement theology is reinforced by scripture and in Christian tradition. But not all scripture, and not all tradition. My journey of faith—influenced by personal experience, my relationship with the Holy and Biblical scholars—leads me to question the atonement.
My view is (and was) in the minority.
My interpretation swerved from tradition.
While no one sought to drag me from the sanctuary, I upset folks. It wasn't the first time. In my era of ministry, various faith-based tsunamis have buffeted the seawalls of the church's traditions: women's rights, the inerrancy of the Bible, a Christian's response to nuclear disarmament, immigration, acceptance and equality for gays. Church members I've loved and respected left their congregation over those issues and more.
Soon after the sermon, I met and listened to people who disagreed with me (who never once suggested I take a one-way trip over a precipice). I prepared another sermon, attempting to clarify my beliefs. I did nothing as bold as Craddock's "speaking truth to love," but felt that I provided a healthy, and scripturally reasonable, alternative to atonement theology.
I think it became a "moment" where some—including me, and those agreeing or disagreeing with my perspective—glimpsed different and differing beliefs. Sometimes a moment of new and renewed faith helps us feel accepted and welcome. Sometimes a moment of the "new" unsettles and angers. I believe we need both.
Don't we?
Years later, gone from that congregation, a church member shared that what I'd done had been helpful. The lasting value of my irksome interpretation encouraged more to keep their minds open and not rush to judgment.
The truth:  my "bold" preaching on a theological issue pales when compared to Jesus' references to Elijah or Elisha's actions in the Luke passage.
Still our faith, if it's a lively, living faith, will challenge us to be unsettled, upset and upended. Always, there is a precipice. Though we rarely seek those kind of moments, we need them . . .
Don't we?