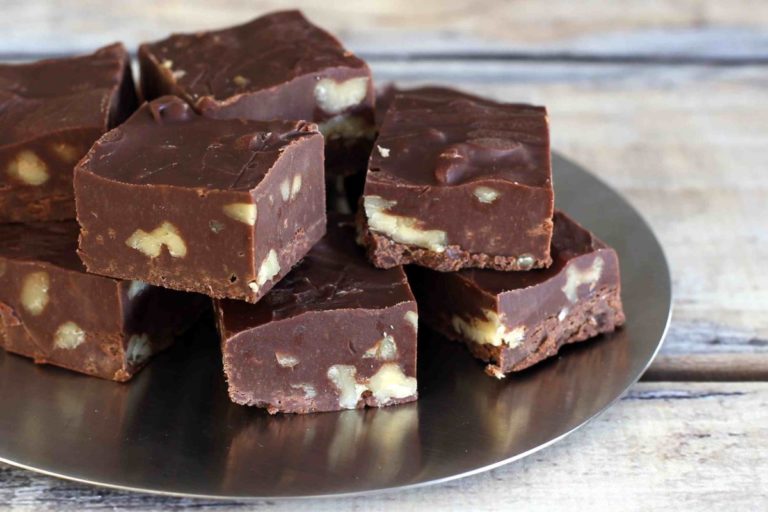 Mary's Magnificat reminded us that God "has filled the hungry with good things, and sent the rich away empty." (Luke 1:6-55.)
However, long before I could understand those words, it was my Aunt Jean who filled the hungry. In other words, filled me. On this fourth Sunday of Advent, with Mary's song launched at hearts with the sharp spear of hope, my memories wander to my Aunt Jean's Christmas confections.
Which is to say, the fudge of Christmas past.
With its dark creaminess and luscious balance of walnuts per square candied inch, my aunt's fudge served as a temptation for desperate excess. That fudge seemed in such short supply compared to my mother's nearly perfect—and white as driven snow—divinity. Yes, in the bygone seasons of Christmas, in those fleeting days of childhood, I compared two of the best holiday candies, fearing that one would be only momentarily available.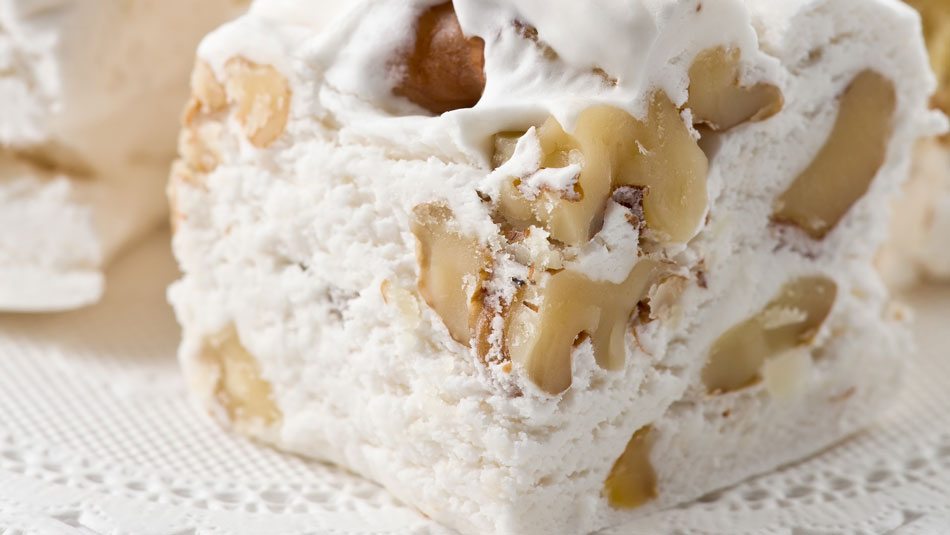 My mother did make the best divinity of any human who has ever lived in the past, or who will ever live in the future. This is the truth. Ask my cousin Frank, who received her divinity in all the ports of call he served while in the Navy. Ask my high school pal Charlie, who sat at his kitchen table, "blind" sampling his mother's divinity and my mother's divinity and finally bowed his head and mumbled, "Your mother's is the best, Larry."
Yeah, it was.
And yet, as my mother's child, I had easy access to that angelic candy throughout December. This was not the case with my aunt's fudge.
Thus it was, on one Christmas, as our families gathered to share a holiday meal, that I—a chubby lad with a hankering for all things sweet—spied a table in the corner of the dining area where the future desserts awaited. Among the fruitcakes and cookies, near the gingerbread family, not far from the Russian tea cookies, and likely next to my mother's perfect divinity, was a plate overflowing with my aunt's fudge.
The adults talked in hushed tones in other rooms.
Cousins were playing elsewhere.
Christmas songs were scratchily filling the house from a turntable.
The phones were ringing as distant relatives called to wish everyone a Merry Christmas.
I was alone in a room with a thousand pieces of fudge. Fudge I hardly got to eat at home. Fudge that was not prepared at any other time of the year.
I snuck a glance. No one around. Why not some pre-dinner dessert right now?
I took a piece.
Ate it. Gone.
Then a second one. Tasty!
I left the room, perhaps briefly joining others (there was always a card game or puzzle underway), but then—clever me—slipping back to the land of joy and fudge. Another furtive glance. Another sweet morsel.
How much fudge did I eat? Way. Too. Much.
I snuck as much as I could. It was precious! It would be gone soon!
Oh, how my tummy hurt. And yes, Mom was right even without saying it, doing things like that sure spoiled dinner. And a few other things . . .
Now I read and understand—or at least try, try, try to understand—Mary's call to embrace the truth of the truth of Advent's longing and Christmas' radical message. So often the agenda of the powerful, whether Rome's ancient belligerence or our frenzied capitalism-is-king obsession, we are told there is scarcity. Not enough. There are winners and losers. Bullies triumph. Wealth is the goal; a few have it, most don't and won't. But Mary, echoing Hannah's prayer in I Samuel 2:1-10, startles us.
Too often, we live our lives fearing the "fudge" will run out. Steal it. Sneak it. Hoard it. Build a wall around it and claim it as only yours.
But God's audacity in the Christmas story is always the endless, openhearted, vibrant way of God's mercy. God's hope. God's dreams. God's generosity. There is enough for all. Love knows no boundaries, no limits.
The child born in a manger is counter-cultural, a holy reminder about the abundance of what matters most.