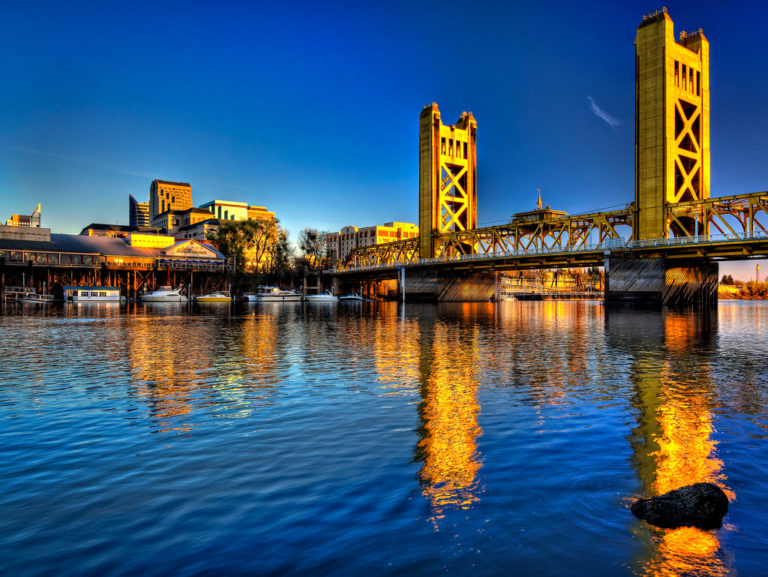 The last time I attended my regional Annual Conference for the United Methodist Church was 2006. I've been bad, far too happily avoiding the official meetings.
This year, when I officially retire, I'll go again.
But I recall that prior time.
Hundreds of clergy and laity gathered from the various corners of California and Nevada (as far south as "hot" Bakersfield and as far east as the Silver State's Ely), headed for Sacramento to engage in worship, work, and fellowship.
When attending the conference, I frequently purloined ideas. I listened to stories told or phrases used by my colleagues that I sought to, ah, borrow for my own use. Christians are sometimes referred to as "the people of the word." Indeed, from the beginnings, we are people of the borrowed word. We don't just tell the Christmas story, or Jesus' parables, once. We keep borrowing them, then telling stories about our stories, and passing them along to the next person or generation.
Even now, when I'm no longer preaching, my story-dar, or idea radar if you will, is at full alert. Yup, I won't hesitate to pilfer from my fellow pastors. And I hope they'd do the same to me.
And yet, I also experience moments where my story-dar gets jammed. I hear something that unsettles me.
Such was the case with a heartfelt prayer that was shared during one those Conference worship services. Its words were thoughtful and well-crafted, but its beginning was an unexpected curve ball, and eventually I couldn't remember any of the words past the opening.
"Hear us, God." And then many heartfelt words followed. But I couldn't ignore how those first three words flummoxed me. We frequently ask God to hear us. I ask God to hear about my/our joy, or my/our concern. To hear our desire for traveling mercies for the ones we love, or about the fearful doubts that I carry in my heart.
All of these prayers are worthy prayers, and I suspect it's good that we invite the Holy to pay attention. But what about our hearing?
I wish I prayed more with a, "Let me hear, God." Help me to openly listen without my fixed agenda. Help me shut up.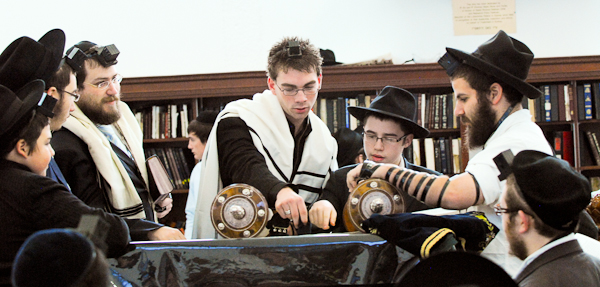 Some Jews wear a phylactery. You can read about phylacteries in Matthew 23, and see them still worn today on an Orthodox or Conservative Jew. The phylactery is a thin band of leather wrapped around the forehead or arm. The band has a small leather pouch, or container. Inside the pouch are written prayers, literally worn on the body. One of the prayers typically folded into a phylactery is Deuteronomy 6:4-9: "Hear O Israel: the LORD our God is one LORD, and you shall love the LORD, your God, with all your heart . . ."
Strapped to the body is a reminder to listen: Hear, O Israel! Be alert to the Holy.
How often do I front load my blessings and burdens into my prayers? How often are my thoughts about what God should do (for me, for others, for the world) the beginning and the end of my prayers?
Jesus regularly cautioned those around him to listen. The places are easy to find. I just took a grand total of 20 seconds to open my Bible to one of the Gospels and found Luke 8:19-21. In 21 seconds I was reading: "My mother and my brothers are those who hear the word of God and do it."
How hard it is to hear.
At the Sacramento conference, I took an early morning walk along the city's namesake river. The longest river in California, born near Mt. Shasta over 300 miles to the north, the Sacramento helps create the immense watery delta area between the Bay Area and the inner Central Valley. Where I sauntered, just above the eastern bank, it was more than a quarter-mile wide. An argument can be made for the Sacramento as California's most important river.
But I couldn't hear it. Not a ripple. Not a current. Not a lap or slap echoing from the riverbank.
Behind me on the walking path, also about a quarter-mile away, was Interstate 5. I was between two rivers: one of water and one of internal combustion engines. I saw and heard the raucous reminders of work, haste, and the hurry-scurry-flurry of our lives. Person upon person, fixed behind a steering wheel, grasping a cell phone or cup of java or a fast food breakfast, intent on moving from point A to point B.
Don't get me wrong. I'm an A-to-B fellow. Much good has happened, often for the sake of the Gospel, because I was headed for a "B" destination along an asphalt river.
But I literally couldn't hear the river below. And it did not escape me that the river I paralleled was dubbed, "the sacrament." A ritual. A mystery. The Mystery. The ways of the Holy flow by and through our lives. There are sacred experiences all around us.
And yet, can we even listen anymore? I write this while my beloved, divided country reels with conflicts over immigration. We separate families. We call it policy or law or deterrence. A president vomits tweet-storms riddled with self-serving lies. All five living First Ladies declare their lack of allegiance to the actions. Politicians accuse others of politicizing the policy. We are so fearful, angry, and deaf. Children, world-wide, in war zones and at borders, in the poorest villages and richest suburbs, cry. Cry! Is not every child sacred, a blessing?
Thich Nhat Hanh wrote, "Usually when we hear or read something new, we just compare it to our own ideas. If it is the same, we accept it and say that it is correct. If it is not, we say it is incorrect. In either case, we learn nothing."
On we curse. On we tweet. On we blame. We have become such poor listeners in a time desperate for God's justice and mercy.