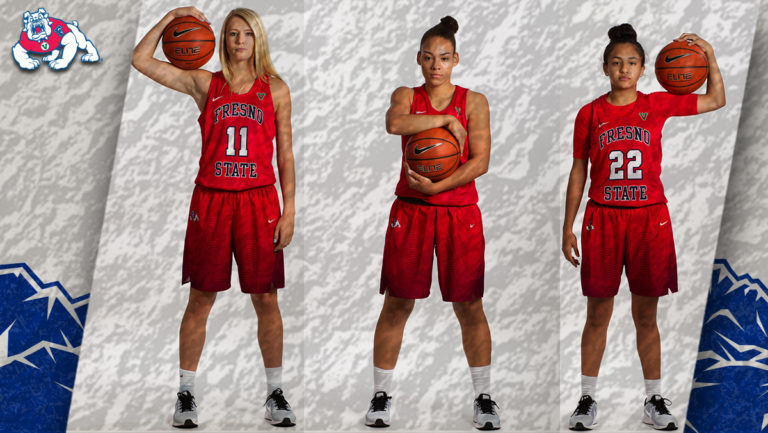 About a month ago, I attended the annual awards banquet for the Fresno State women's basketball team. I mention this for two reasons.
First, I want to brag on these student-athletes. Of all the 350 or so Division 1 women's teams in the 2017-18 season, Fresno had the youngest starting line-up: three freshmen and two juniors. We had no seniors on the roster. With a good enough record—16 wins—they were invited to a low-profile "March Madness"-type tournament. As someone who watched these women play, lose, bond, struggle, mature, and win, I have ample reasons for pride and looked forward to attending.
Of course, the festivities reminded me (again) that I'm a gray-bearded old coot. The women are young, vibrant, so-called "digital natives," and born in the last gasps of the 20th century. At nineteen and twenty, they have only known the United States being at war in Afghanistan and elsewhere. They had barely entered elementary school when the first iPhone was released. In 2006, the year before Apple sold the original iPhone, the final telegram was sent in the United States. (Hey, what's a telegram?) Yeah, these women are young!
Second, besides the bragging about these student-athletes, our vast age differences also confronted me with how musty and dated the Bible can seem. There's a leap, eh? And this "leap" has nothing to do with a fade-away shot or grabbing a rebound.
Stay with me, here.
+Â Â Â Â Â  +Â Â Â Â Â  +
Not so long ago I was reading John 10:11-18. There, Jesus likened himself to being a good shepherd.
Met a shepherd recently?
The Bible was written a long, long, long time ago and contains pre-industrial, agrarian images. When we open it up, we can barely connect to its world. Doesn't the Bible become a stranger read as each new generation arrives? How many people have experienced gatekeepers for sheep, wolves, shepherds? Or cows or plows, harvesting or winnowing?
Who, today, would consider traveling by foot from Jerusalem to Jericho (17 miles) . . . not for exercise but to visit a friend or relative? Can we comprehend the bright power of not hiding a candle flame under a bushel basket (a what?) when, with the flick of a finger, we turn house lights on? For a mere hundred years, most have had easy access to illumination. For the remainder of human history, including everyone in the Bible, half of every day was literally shrouded by the oppressive gloom of night.
And yet, I'm glad we twenty-first century types are confronted by a bygone way of life. Yes, I love the Bible because it inspires my spiritual life. The story of the so-called "Prodigal Son" or Isaiah's "the people who walked in darkness" (Isaiah 9:2-7) use easily understood words that rattle my soul and remind me of renewed life. Those first-century images, practically speaking, can help us to honor our roots, our connection to the earth.
+Â Â Â Â Â  +Â Â Â Â Â  +
A few years back, I was invited to preach at the first church I served. How great to see "old" friends and to share embarrassing—and mostly truthful—stories in my sermon! In that church, way, way before my beard was gray, my responsibilities included the youth.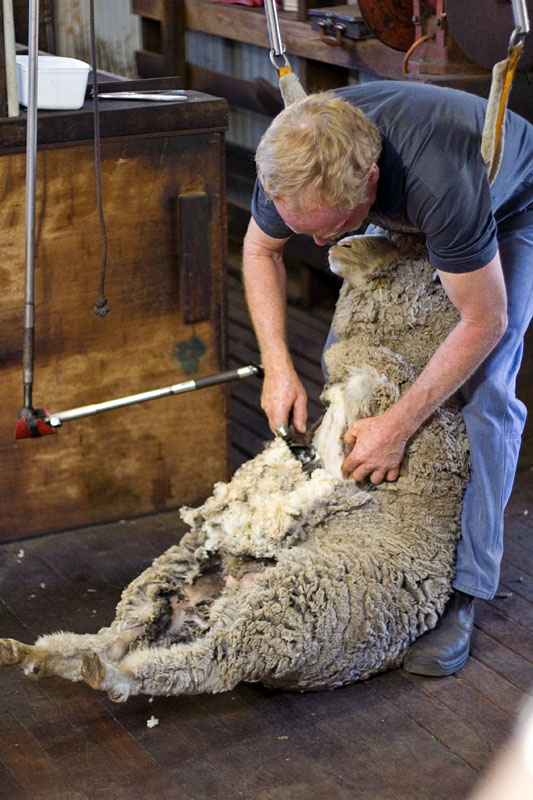 Once I took those city kids to a nearby Heifer Project farm for a weekend field trip. We literally shoveled crap out of barns (stinky!), planted seeds (dirty!), and herded sheep (stinky and dirty!). I know that people in the twenty-first century continue to clean, plant, and herd. But there are fewer and fewer tackling those chores on a daily basis. Most folks, I suspect, have never seen an egg laid by a chicken or a cow getting milked. Whoa!
I will always recall the Heifer Project sheep getting sheared. After herding them into a pen, a professional shearer clipped the wool. With swift and confident moves, he maneuvered an animal onto the ground and deftly performed the ancient task. He knew where to position them, how to hold them. The sheep were momentarily helpless, completely in his control.
"I am the good shepherd. I know my own and my own know me," Jesus proclaimed in John 10:14. "The Lord is my shepherd," Psalm 23 reassured. Maybe, for a moment, the kids I once worked with, practically and literally grasped the ancient, living scripture's lessons. The trusting relationship between the shepherd and his or her sheep became vibrant and real. Maybe they will only see a few sheep up close, but they can sense the importance of trust and safety.
I hope we never lose ourselves so completely in our "digital native" world that we forget the real and relevant creation around us.
+Â Â Â Â Â  +Â Â Â Â Â  +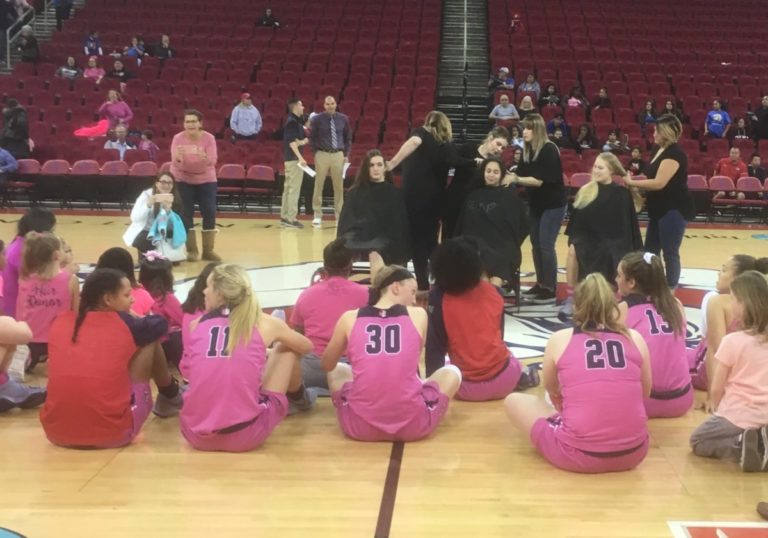 When celebrating with the Fresno State wonder women, I briefly chatted with several. They were polite. After all, I am a season-ticket holder. I told one of our freshman player's father that he should be proud of his daughter. He beamed. I bantered with a player about her new hairstyle (after a game, three players had their hair "sheared," donations for breast cancer survivor wigs). With another, I discussed how she was doing after missing several games because of an injury.
Truthfully, I'm nervous around the women. I am old. They are young. But the most important thing I said to those I talked with was, "Thanks!" It was a fun season of basketball. I enjoyed shouting encouragement and even suffering through crummy defeats. And I know, regardless of your generation, whether living in the first or twenty-first century, the language of "thanks" remains the same.
The ways we can create trust and safety for the "other" is essential for living out today's faith.
Some things are literally never outdated.
[Picture at top, left to right: Maddi Utti, Candice White, Aly Gamez. Utti and Gamez were selected for the Mountain West Freshmen team. White was first team, Mountain West.]