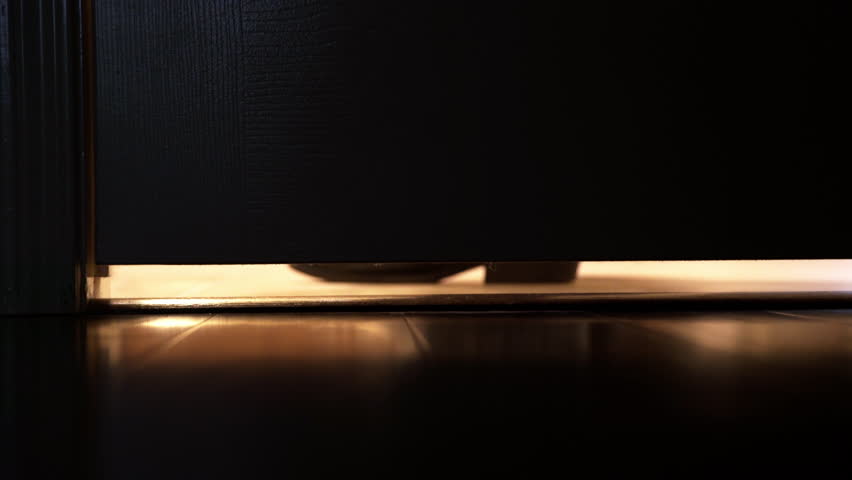 Such a dark room; I wasn't asleep, and I wasn't alone.
Were the others also open-eyed and alert, faking slumber?
Who were the others? Memory fails me. All of the California family on my mother's side had gathered for Christmas on the ranch. Or, as I called it when a child, "Grandma and Grandpa's farm." On that way-back-when gathering, all the west-coast siblings were together. For me, they were the best aunts and uncles in the world. My cousins were also there. Our collective numbers challenged the limits of our grandparents' house.
Who was jammed into the room with me?
Was it just us guys? Did the girl cousins have their own room or were we kids divided by age or matched by happenstance?
I can't remember.
But who cares about roommates when it's Christmas Eve? What I do recall is that I was a "loser:" no bed for me! Instead, in my jammies, and with a full tummy after one of Grandma's endless meals, I was delegated to the floor.
Before going to bed on that Christmas Eve, Mom probably said, "Just close your eyes and you'll go to sleep. And soon you'll wake-up and it'll be Christmas."
Are you kidding me? Sleep?
Dad may have said, typically blunter than Mom, "Don't make any noise."
Right.
I could be quiet.
On Christmas Eve.
And yet who could sleep?
The old house was wall-to-wall with relatives, with laughing adults and aroma from food (so many desserts had been made, so little time to sample them all) and depression-era stories. Outside, we were surrounded by vast fields and orchards, the huge beasts known as Grandpa's cattle, and there was also Bear Creek—meandering through a lower pasture—a waterway of enchantment for us city kids.
Best of all, so close and so far, there was the largest ever Christmas tree. Down a hallway, and through a door, and into the living room, safely positioned to the right of the huge fireplace, was the glorious, glittering evergreen.
And beneath?
A thousand gifts. Wrapped in bright seasonal papers, tied by crinkly ribbons, labeled with name and after name after name.
Thank you, Baby Jesus for that spectacular idea of getting gifts! Oh, yes, a "child's theology!" But I didn't want any frankincense, whatever that was. I wanted books. I wanted cowboy gear. Sure, I might get tighty whities, but I might also get an electric road racing kit or a baseball glove or a scooter. You gotta suffer with the boring undergarments to get to the good stuff.
But first, I settled onto that floor, in a room full of cousins, wide awake, wishing for a dawn that seemed a hundred years away. And truth be told, I probably fell asleep. And awoke. In one of those waking times, convinced I hadn't slept a wink, something happened . . .
How quiet the house was! Not a creature was stirring! Wait! What was that?
You see, from my low, low vantage point, I could peak through that narrow space where the door ends and the floor begins.
Dim light illuminated the hallway. Hmmm?
Shadows marched back and forth in the hall. Did I hear whispers? The space at the bottom of the door was too narrow to see if it was Dad's shoes or Aunt Jean's slippers . . . but those sneaky adults were suddenly active.
And then I knew why.
Weren't they adding presents to the tree? It had to be!
It was a child's glimpse. A child's sleepy longing. It was a view from the safest place in all the world, in a room in a home on a farm, encircled by boundless mystery and a gathered family.
Silly, greedy, selfish wide-awake me.
More presents? More presents!
Yes, I thought that then.
Now, though?
Now—having read the Christmas tale so often, having studied "adult theology" and historical context and the mythology of various religious traditions—I am convinced of what I witnessed on that bygone Christmas Eve.
In those silent, shadowy adults, I discerned how the Holy works in and through our lives. Glimpses. Hints. Nudges. Notions. Gut feelings. Patience. Like lightning. Like a glacier. Song. Dance. A stranger's gesture. A lover's touch. Christmas isn't the gifts. Nor the glitz. Nor the modern guilt. It's the sacred movement of God's promises and purposes, all beckoning us to welcome the least and the last and the lost.
Were those shadowy footsteps my parents, scheming to place more gifts—for me, for me!—under the largest tree in the known world? That was my thought then.
With age, the childish magic of Christmas has faded. And yet . . .
Christmas arrives.
Here, old man, I am the story of a child, a newborn, a newly born . . . again. The story transports me to a dark room and the shadowy movement of hope. I glimpse Bethlehem's weary couple in the Gospels, along with a farmhouse filled with family. Christmas is a global, political, social-justice story, a birth in a stable on the verge of confronting an empire. It is a personal story, birthing memories and reminding me that love is not just a choice, it's the only choice that will keep me wide awake and finding a Christ-like way to serve others.