Acts 2:1-21 – Pentecost Sunday – for Sunday, June 4, 2017

"When Pentecost Day arrived, they were all together in one place . . ." (Acts 2:1)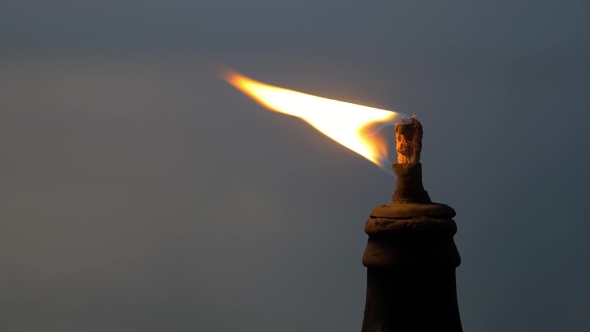 At Pentecost, pronouncing the countries "from every nation under heaven living in Jerusalem" is always a challenge!
The Parthians and Medes aren't terrible.
Cappadocia and Pontus represent more of a struggle.
With Phrygia and Pamphylia, my brain and mouth are hurting.
Whenever scanning the list of "every nation," I wonder about the absence of the Han Dynasty in China or the Mayans in Central America. However "every nation under heaven" is defined, there were regions and languages from that long-ago first century world that never made Pentecost's first team in the Acts of the Apostles.
But there was wind. There were flames. Those central images of God's Spirit transcend the parochial, inadequate, and contradictory ways of words.
Wind is universal.
A summer breeze brings us together; a hurricane tears us apart. God's Spirit soothes and roars, and no matter the language, it can be discovered in the clacking of branches or the whisper of lovers. We are, whether claiming old Pamphylia or new California as home, buffeted by winds from the balmy ocean or chilly arctic. We lean into the breeze, irritated or inspired by its persistence. It's easy to understand why Jesus' first followers identified the gifts (and burdens) of God's Spirit as if a rush of wind.
Wind demands attention.
Once my wife Jeanie and I camped at Hart Lake in Yosemite's backcountry. Though using a well-trod path for much of the trip, the last stretch to Hart was off trail and rarely explored. We settled at the sapphire lake, with no other backpackers arriving as day welcomed night. After quiet chatter around a small fire (ah those dancing, spirited flames!) and stunned gazing into the endless array of stars (more flames), we retreated to our tent. Both of us awoke a little later. Why? Something was . . .
Out there.
Do you hear it?
Yes.
What is it?
Shhhhh.
It circled the tent. Just beyond the paper-thin nylon forming the tent's walls, it prowled our camp.
A deer? A marmot? Bear?
Could it be? It could!
We listened. Distant. Close. There, then there!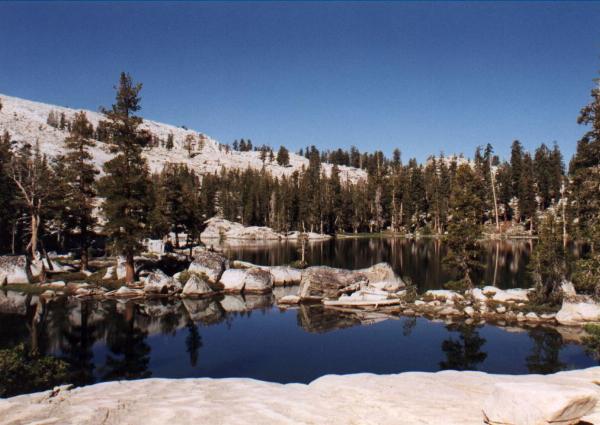 Anxious but exhausted, we eventually slept. Well, I think Jeanie did. But I frequently awoke, in the cocoon of the sleeping bag, ears alert. Once or twice, I knew—just knew—that we weren't alone.
It was the next day, in the bright safety of morning, that I heard our "visitor" return. While tending a camp chore near the tent, a gust of wind swept across the lake. When the invisible force met the stretched nylon, it caused the waterproof material to slap the thin ropes anchoring the tent to the ground. As the wind swirled, each corner of the tent gently flapped.
Dreading that a nocturnal beast stalked our camp, now I knew it was only wind teasing each corner. Oh my, the fears we entertain until we truly begin to pay attention!
Wind is fury.
Once, this California lad lived in the land of Cheeseheads. While my wife attended school in Wisconsin, I served a few churches. I'd never lived in tornado country.
Oh, yes, that wind. Oh my, how I recall the day of the green sky!
Yes, green. A deep, grim, angry green, accompanied by ominous winds. Grabbing our two cats, we hunkered down in the basement.
The wind howled.
The lone basement window moaned and shook. Staring at the window, drawn to its glassy death rattle, I realized the wind was forcing rain through every infinitesimal opening on the window's frame. Water seeped, and then flowed into the basement.
Did this last for seconds? For an hour?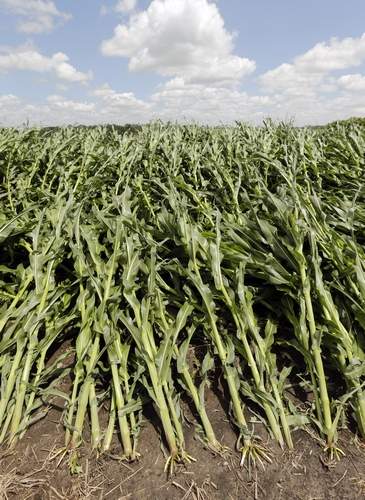 The time on a clock matters not when all the world is roaring. The apocalypse, at least hints of it, comes in many forms!
Later, eager television meteorologists concluded it wasn't a tornado. The storm had spawned straight-line winds of over 100mph. On the news, a cornfield not far from our home was highlighted: every stalk flattened, all uniformly collapsed in the same direction.
The wind's power may not have curved into a fearsome tornado, but I didn't care. I was terrified! How the literal and metaphoric spirit can humble and remind you of who is not in control.
Wind unites.
It was a year or two after that storm that I felt a different breeze. I had unexpectedly been asked to help start a new church in a Madison, Wisconsin suburb. We first worshipped in a school's gymnasium. Each Sunday, beneath a basketball hoop, I preached. Each Sunday we gathered more members.
With enough members to officially declare ourselves a new United Methodist Church, we had to take care of some business. What would our name be? We gathered on a Sunday afternoon to discover a name.
Two choices emerged as the most likely. We voted. A tie! Though memory is labile, I think we voted again and perhaps a third time.
Tied.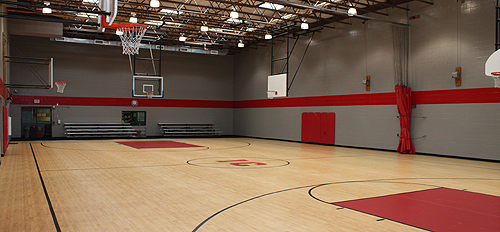 We invited people to share their views on one name or the other. Several advocated for their choice . . . oh my, hear the gentle hopes and windy passion in their words! And yet it was a divided room, all speaking the same language, but half opposed to the other half.
I prayed. Gusty, spirited words, they were.
We voted . . .
I don't recall how many were present, but for the sake of understanding what happened next, let's say 100. (It could've been 96 or 104, but it was an even number.)
Twice or possibly thrice, the vote had been 50-50.
Slips of paper with scrawled names were counted again. We paused, holding our breath: 51-49.
Would some cry in frustration while others shouted in victory?
Instead, we held hands and sang.
We took a collective breath.
The wind blew at Pentecost. The disciples, so said Peter in Acts, weren't drunk. Too early for that! But they were just in time to sense and share God's Spirit.
Wind is mystery. Wind demands attention. Wind is fury. Wind is breath.
Wind, as Spirit, is love beyond any love we can describe. It knocks us off our feet and helps us stand tall.
A new wind.
Of course, those are old stories in my life. If anyone has been a regular reader of my weekly reflections, you've already been with me at Hart Lake, in a scary basement, and near a basketball hoop.
How about breezy new tales?
Here's a fresh gust: this is my last weekly lectionary-based musing. Maybe there was a Holy whisper of, "Enough." There was also trudging into my 65th year on this blue and green spinning globe.
And so, the wind ceases. I am a ship in irons on the open sea.
And yet, while I've been ordained for a long time (the Biblical forty years, thank you very much), I sense a new breeze.
The blank page growing into a first draft still lures me. I openly embrace the grace found in working on revisions. I still long to ponder God's presence and absence. I will still try to craft words that are—on my rare good days—like sails filled with Holy winds.
Thanks for reading up to this point. It feels right to stop on Pentecost, 10 years and over 500 published musings since birthing this website. And it also feels right (and scary) to release the lectionary's anchor, to set my sights on the next and the new.