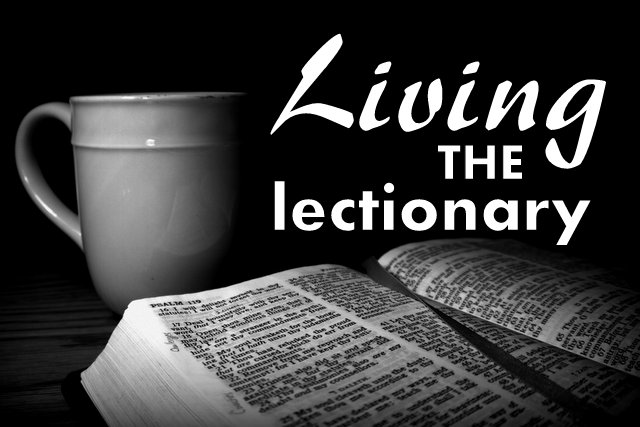 As of Pentecost (June 4, 2017), I will no longer write lectionary-inspired musings.
Since I typically post reflections on the Tuesday twelve days before the upcoming Sunday (which sounds a lot like how to find the date for Easter), my final essay will appear on May 23.
While I'm leaving the lectionary, I will continue writing on and about faith. More on that in a moment.
Back in 2007, when I wandered away from serving churches full-time, I kept my weekly habit of reading the lectionary to discern how it "spoke" to me. With a brew of pride, discipline, and humility, I hoped that whatever I digitally tossed onto the web might be useful for others on their Christian journeys.
Why a break-up with the weekly Biblical readings?
2017 is the fortieth year of my ordination in the United Methodist Church. 2017 is also when I turn 65. Indeed, the day after my final lectionary posting will be my birthday.
I want to try something, well, (slightly) different.
I'd be the first to admit that many of my reflections only tangentially interpreted a Sunday's scheduled "lesson." When starting this website a decade ago, I privately vowed not to spend much time studying scholarly commentaries on any scripture. Though doing abundant research when regularly preaching, I trusted—rightly or wrongly—that my insights were sufficient for my web "stuff." I also haven't devoted much time to reading other online sermons or essays . . . didn't want to inadvertently purloin another author's brilliant ideas.
Now I'll just write based on what I see, sense, feel, doubt, and believe during the week. Where will I glimpse and discover encounters between the Holy Creator and the human creation? Maybe I'll quickly run out of ideas. Maybe abandoning the lectionary (and therefore not reading daily snippets of scripture) will prove dull and meaningless. Who knows?
The things of God I (barely) understand and the things of God that remain a (huge) mystery continue to bedazzle me. Following Jesus, though hard for this aging, cynical, church-avoiding, tradition-questioning Christian, remains the way that's best for me. However, I believe every world religion that embraces the tenets of loving neighbors, serving others, seeking wisdom, and advocating humility are worth respecting and learning from.
The phrase and yet will still appear in every reflection. It continues to serve as a vibrant reminder of how the Holy calls, challenges, and comforts me.
This website has a small band of subscribers. Each week I've sent them an emailed reminder about a new essay. I'll still do that. Nonetheless, I'll understand if some un-subscribe. The original deal was me putting my foolish and faithful take on the week's lectionary in front of you. Now that will change. Maybe you will too?
Wish me well.
And, as always . . . thanks for reading!