Acts 7:55-60 – The Fifth Sunday of Easter – for May 14, 2017

"But Stephen, enabled by the Holy Spirit, stared into heaven…" (Acts 7:55)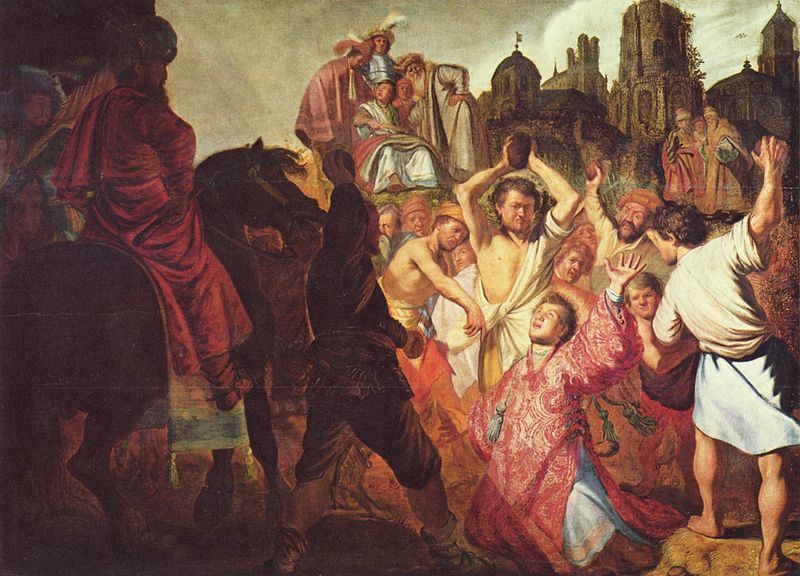 Two months after my thirtieth birthday, while serving my first real, live church, I was stoned.
No-no, this isn't a bad tale about bad drugs. Though I acted stupidly, this was accomplished while fully alert.
I did not know then, when gazing upward—not seeing an angelic choir or "heaven on display"—that the moment where rock and flesh collided would become one of the essential stories of my life.
Above me, the "heavens" seemed bluer than blue. But on the hard and cold ground below, I could barely move. What movement did occur produced pain.
Way back then, I had no illusions of being a Biblical Stephen righteously proclaiming "God's majesty and Jesus standing at God's right side." I was merely an associate pastor working with youth and occasionally stumbling into a church member's home or hospital room to share a prayer. I have told and retold this story, because it was essential and it is essential for understanding the erstwhile and everlasting faith I claim on the path toward Jesus' neighborly, servant-centered, impossible love.
On the second day of a church backpack, taking a jaunt with a few youth not far from where our tents were pitched by a Sierra lake, I decided to have fun. Tramping along a ridge, with last winter's snow covering the granite shoulder like frosting on a wedding cake, why not use the quickest return route to camp? Why not slide down the icy slope, butt on the cold stuff with hands for rudders?
I'll go first!
Whoosh!
I slammed into a rock outcropping halfway down the slope.
The surgeon in the hospital later explained that I had a tib-fib spiral fracture. In other words, the left leg was a mess.
Flesh and bone had met stone and I went from happy-go-lucky to helpless. Soon a couple of youth and the only other adult with us (one of the kids' parents co-leading the adventure) scrambled miles back down the trail to find a phone and announce there was a man down.
Me.
A helicopter was dispatched to yank me off the mountain.
With some of the worst pain I've ever had, I recall peering towards earth, halfway to heaven in the airship. Beneath me, the youth I'd left by that serene lake waved as the rescue copter struggled to gain altitude in the thin air. They watched their youth pastor vanish as the sun slowly set.
I love the mountains. I have spent some of my best times in the high, holy places.
And yet also my worst times.
It's easy to transport myself to the hard ground, and to recall, in the intake of a singular breath, that my left leg went from helping me stand tall to hardly being able to stand the pain.
Stoned I was.
+Â Â Â Â  +Â Â Â Â  +
Rocks were scattered across the lectionary readings for this Sunday. The psalmist reveled in the Lord as "rock that protects me." The writer of I Peter assured a young faith community, Jesus followers all, that they were "built like living stones into a spiritual temple."
I've led hundreds of church folk into the mountains. It's a sublime world, with rock-ribbed sanctuaries, with the summer sky blazing royal blue. The trees sing with swaying branches and dancing leaves, and we have—by campfires at night and during the beauty of sunrise—witnessed and wondered about God's magnificence.
Those mountain sojourns have revealed a God of compassion and community, a Creator of living stone and soaring birds. I have been with youth and adults who stared gobsmacked (as the British apparently and appropriately say) while alpenglow burned gold on granite. I've seen the beauty within the beauty of the spiritual temples at the far end of the trail beside stunningly sapphire alpine lakes.
+Â Â  Â Â Â +Â Â Â Â  +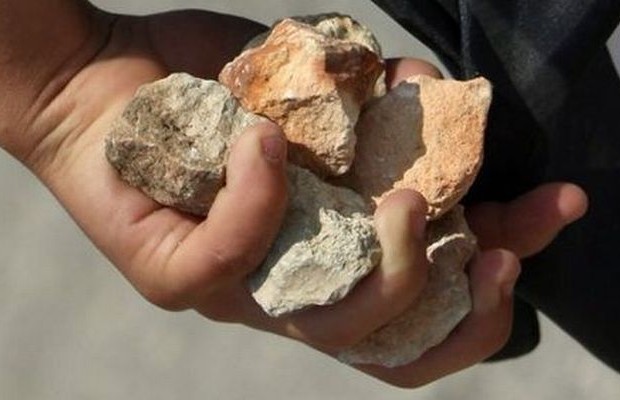 Wasn't Stephen the nascent Christian church's first martyr? Rock-solid in God's love, transformed by Jesus' call to love the neighbor without qualification, Stephen had a vision. Or a vision had Stephen.
Heaven.
Love.
Glory.
A God who blesses with eternal love; a Christ who heals broken souls.
They stoned him. Stone met flesh.
And yet he forgave them. Odd we Christians who act Christian.
+Â Â Â Â  +Â Â Â Â  +
Stoned I was. This is why that moment in my thirtieth year became one of the essential stories of my life. I realized then, and it's a lesson still echoing every day, how vulnerable I am.
Go ahead, fellow fools, stand tall. Speak of confidence in your body, in your self-sufficiency, in the work you do, in the goals you have, in the endless years you will live.
Someone else said it first: humans plan, God laughs.
God cries, too.
In the next breath you might drop to the ground, in a place of abundant beauty that suddenly becomes grim and alien.
Pardon me while I momentarily wax metaphoric. How many stones do we aim at others every day? I think of this modern, magnificent world, and know—with shame and incredulity—that we are now in an era when social media allows everyone to hurl hate and anger toward others. Our words are a pile of stones. Our words create stonewalls.
Did they hate Stephen or were they envious? Both . . . if those ancient stone-throwers were anything like us modern types.
Rocks slammed against his flesh. Love he had felt. And the love of God, the Christ-love of forgiveness, was what he still felt.
+Â Â Â Â  +Â Â Â Â  +
In the seconds after my bone met stone, I attempted standing. After all, I was the pastor, the adult, and the one in charge.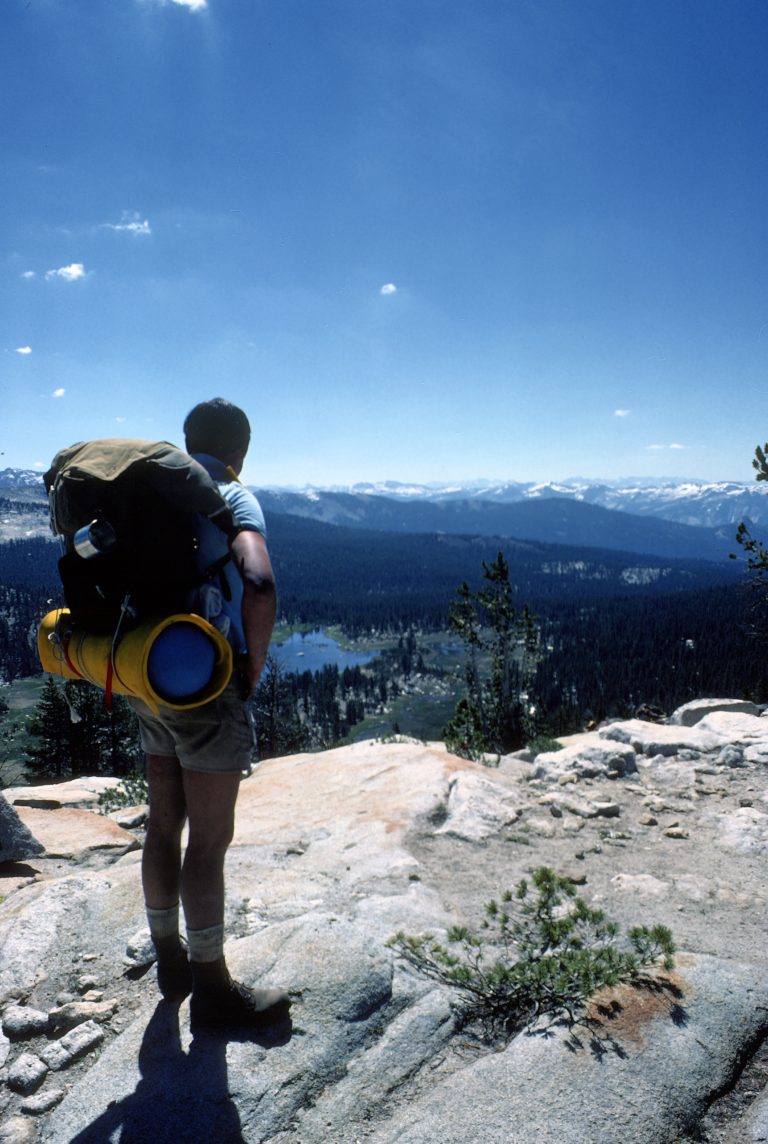 I was nothing.
I was a broken man in a rock-strewn wilderness where wide-eyed splendor had soured into narrowly-focused futility.
Eventually I healed. Eventually (unlike Stephen, who became that martyr), I became whole again and could stand tall again.
But I had so little to do with my healing. Doctors and nurses: yes. Physical therapists: yes. Friends gifting their generosity and literal homes: yes. Kind comments from strangers: yes. God?
Alleluia . . . yes!
You see, in the rock-solid lesson of that worst moment, I first discovered how much I needed others.
Even whole, God knows, we never stand on our own.