Psalm 23 – The 4th Sunday of Easter – for Sunday, May 7, 2017

"The Lord is my shepherd . . ." (Psalm 23:1)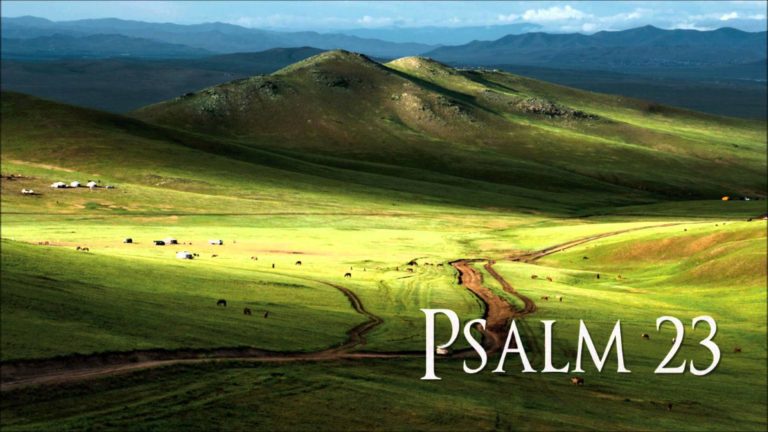 For years, I attended a weekly writers' group. There were usually around ten of us, huddled in a county library's back room. As with most gatherings of busy people, we eventually went our separate ways. But for a nice chunk of time, it became a meaningful support system for receiving criticism—er, feedback—on my writing.
We weren't there to admire John Grisham's latest mega-seller about scheming attorneys or to envy Flannery O'Connor's southern gothic tales about hurting humans and a hopeful God. The group was about us, about our work. We critiqued each other. However, not criticizing content was one of our few rules. Which is also like learning to love your neighbor as yourself, thank you Jesus. Which is also to say that if I wrote a sentence like—
Marvin ran as fast as the wind and as swift as an eagle to stop the weeping, sobbing, teary-eyed Gertrude before she boarded the plane to leave his heartbroken life forever.
—my fellow writers might comment on the dull clichés or the clutter of words, but not about the value of Marvin and Gertrude's bittersweet tale of love.
As a writer, I should be challenged to realize that "fast as the wind" is a dreary trope. And while my critics likely wouldn't question Gertrude's emotional water works, they probably would wonder if one rather than a bunch of adjectives could improve the paragraph. It's easy to criticize content: your novel stinks. It's harder to provide helpful feedback: what if a single word described Gertrude? Honest, empathetic critiquing makes me better. Love your neighbor. Love yourself. Tough work.
Much of what I shared with the group involved Christian faith. Once, I brought a scene with my novel's protagonist reading Psalm 23 at a graveside service.
+Â Â Â Â Â  +Â Â Â Â Â  +
[Before going further . . . yes, an author's cliché is "write what you know." I was writing a mystery novel. Like me, my hero was a pastor. But my fictional minister in that never-published novel wasn't like me at all: he was taller, younger, smarter, skinnier, and more damaged. Gotta love fiction!]
+Â Â Â Â Â  +Â Â Â Â Â  +
Back to the real story: I didn't have my character speak any of Psalm 23's verses. My character mentioned reading the psalm and then I shifted him to the next scene.
Why make that choice? Well, isn't everyone familiar with Psalm 23?
I've seen the faces in the pews on Sunday mornings when Psalm 23 was read. Eyes glazed. Minds wandered. Folks scribbled shopping lists on the worship bulletins. They'd heard the world's most famous Biblical passage a zillion times.
I've helped families prepare for a loved one's memorial service. Many were active in the church I served. But, like most pastors, I've also handled funerals for non-members. With either, I'd usually ask, "Is there any scripture you'd like read at the service?" Church member or not, a huge percentage answered, "Psalm 23."
And yet, just like at Sunday worship, whether I shared the psalm outdoors at the graveside or in the predictably bland funeral home "parlor," glazed and wandering eyes were in abundance.
Everybody knows Psalm 23. It's a funereal cliché!
But wait.
My fellow writers praised the damaged hero's encounters with several of the potential "suspects." They complimented the depiction of a cemetery's sights and sounds.
However several asked, "What the heck is Psalm Twenty-Three?"
One colleague suggested, "What if you added the first line of the psalm so readers will have an idea of what it is?"
Another chimed in with, "And maybe reference what it means to your character in either dialog or inner reflection."
Aarrgh! They shattered my assumptions. Boy did I need that!
One phrase—hey, maybe it's even a cliché—often used by writers is: Show, don't tell. In other words, give readers a chance to experience the character's world. Don't "tell" the reader that Marvin found redemption through his relationship with Gertrude. Show it. Let the reader live it with Marvin.
Did I later improve my scene with Psalm 23? I hope so. At the least, I shed my assumptions that everyone knew it.
The Lord is my shepherd . . . what does that mean? No, really, what does that mean to you, or to people who might—even with glazed eyes—also wonder what it means for them?
Not long ago, I stumbled across a quote from Rumi. Since the Internet is reliably unreliable, perhaps the 13th century Islamic sufi and poet didn't write it. But I nonetheless love the poetic imagery and hoped it originated with the Persian mystic:
Be a lamp, or a lifeboat, or a ladder. Help someone's soul heal. Walk out of your house like a shepherd.
Walk out of your house like a shepherd . . . every morning! For me, Rumi's encouragement becomes a way to enliven Psalm 23. Doesn't the Lord, who is like a shepherd, call us to be shepherd-like?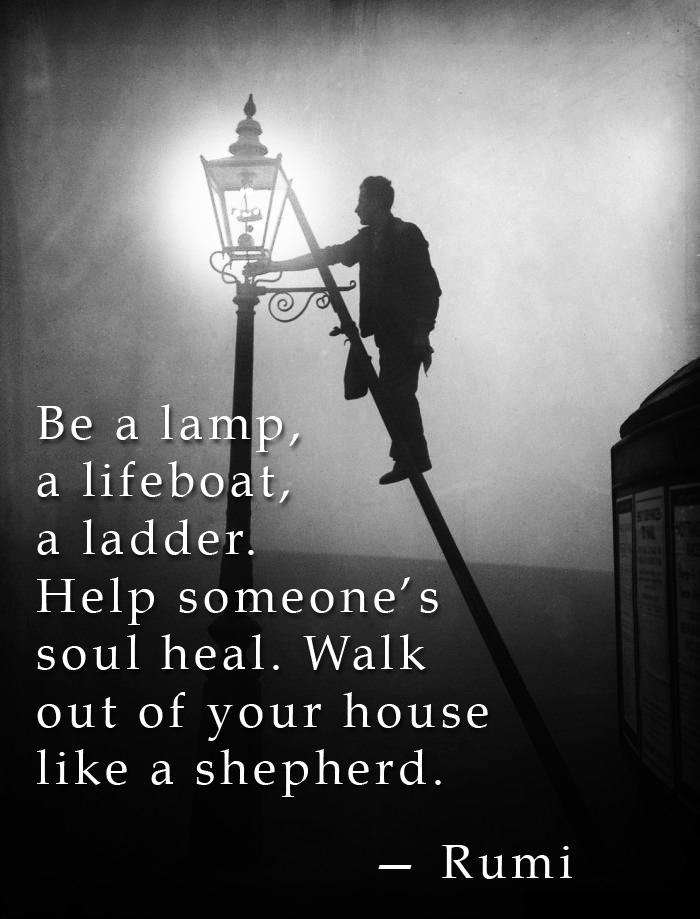 One of the tough tasks for clergy, indeed all believers, is to approach commonplace scripture with a "show" rather than "tell" attitude. Are you bored with the scripture? If you truthfully preach that, you might be amazed at the congregation's reaction. Writing and preaching are never one-way streets. Another's reaction can transform your complacency. Are you in the midst of a "valley of the shadow?" Show it. Speak it. Reveal it. In the digital age, Psalm 23 may be too agrarian and archaic to have an impact. Or it may still pack a wallop because it's counter-cultural. Reveal its power by altering or affirming it—by showing it—for the twenty-first century.
Surprise people. Surprise yourself. Isn't faith always about showing more than telling?