Ezekiel 37:1-14 – The 5th Sunday of Lent – for Sunday, April 2, 2017

"The Lord's power overcame me, and while I was in the Lord's spirit, he led me out and set me down in the middle of a certain valley. It was full of bones." (Ezekiel 37:1)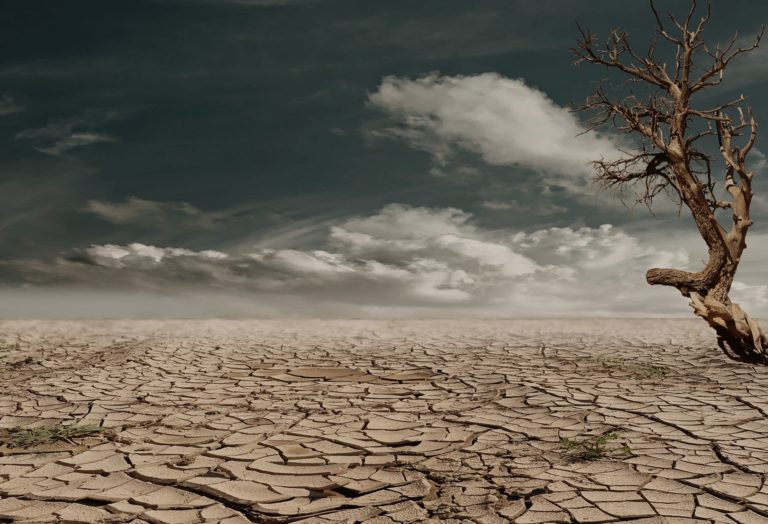 THE LORD'S POWER OVERCAME ME, the prophet Ezekiel proclaimed in the 37th chapter of his eponymous book.
Part of that powerful, searing chapter involved a vision of binding two sticks together. Two sticks? But that's the second half. The half we don't recall and probably don't preach.
It's the opening verses in Chapter 37 that knocks our socks off, and takes our breath away . . . the vision of the valley of dry bones.
Those scattered, stark bones became a legion of living, breathing, vibrant humans filling an immense valley. From the dirt at Ezekiel's feet to the far horizon, they were reassembled and rose, with the "vast multitude" demonstrating the vibrant dream and vital might of the Lord God.
The vision symbolized God's potent glory.
The vision symbolized the rebirth of Israel.
The vision symbolized a stunning future.
"Prophesy to the breath; prophesy, human one! Say to the breath, The Lord God proclaims: Come from the four winds, breath! Breath into these dead bodies and let them live."
They did live.
In the vision, in the dream, Ezekiel sensed a renewed path. Even for a nation and people that had abandoned the Holy ways, there was a divine breath inspiring hope and a future.
On this fifth Sunday of Lent, I remember.
I am not Ezekiel, or Ezekiel-like in my fervor for serving God. At most, I'm Ezekiel-lite.
How could I dare preach anything about the valley of the bones?
And yet in my youth, I did.
Did Ezekiel's passage inspire me to encourage congregations to "come to life?" Though I can't recall for sure (since I was never a manuscript preacher and have no physical or digital file of old sermons), I surely could've boldly preached the first half of Ezekiel 37 to the new congregation I helped start in Wisconsin in the early 1990s. This would've been a humdinger of a homily. There we met in an elementary school gym, sat on folding chairs, with a makeshift altar and me preaching beneath a basketball hoop. Let the "old" ways of the "old" church be forgotten! Let's breathe life into a new way! Everyone who joined knew it would be hard work, but we'd be among the multitude in the valley of the dry bones, coming to life with God's breath and blessing, with God's hopes for building a new people!
Youthful I was. Brave I could be.
On this fifth Sunday of Lent, I remember.
I remember the work (and sermons) done in churches where we championed the importance of women in ministry. How foolish that the "old" church had made women second-class citizens in God's Realm of Love. May the divine breath breathe new life into the church . . . let women preach and teach and be ordained and help all experience a vision of equality!
I remember the work (and sermons) done in churches where we were honest about our racism. How we confessed that we'd made Sundays the most segregated day of the week. How once we—a church and country—had enslaved black people and made them worse than second-class citizens. How we had locked away our Japanese-American brothers and sisters into prison camps far from their homes. How we still casually destroy a Native American culture that represented the true first-borns of this nation. May the divine breath breathe new life into the church . . . let us seek forgiveness for our past, and boldly create a vision of equality for the future.
I remember the work (and sermons) done in churches where we admitted our fears and failures about fully accepting our gay, lesbian, bisexual, and queer friends and family. How dare we cast people aside, condemning them, scorning them, judging them, and turning every beloved gay child of God into something that was no more than a dry bone closeted in the dark, demonized valley of our hatreds. Give them life, declares the ever-loving, ever-surprising, ever-forgiving, ever-gracious Lord God Almighty!
And oh, in my days and ways of youth, how the divine breath created a new vision of neighborly love, where people were only—only—judged on the content of their character! (Thank you for that phrase, Martin Luther King Jr., but please let that longing not merely be heard as a history lesson.)
I am older now.
I read Ezekiel's vision.
This hope.
This dream.
This foolish belief written on the flimsy pages of a book called Ezekiel.
It is fifth Sunday of Lent and I pray . . .
Knowing that sexism still eats away at our old bones.

Recognizing that racism still gnaws away at the sinews of our society.
Acknowledging that those who are LGBTQ are not all "out of the closet" in our judgmental, dry-boned society.
. . . for the equality that we still don't have.
So much work yet to be done.
We dream hope, but cling to our fears.
We grow old and weary.
And then God leads Ezekiel out to a valley.
And I read about it.
And feel the breath . . .
These old bones still have life.