Luke 1:46-55 – The Third Sunday of Advent – for Sunday, December 11, 2016

"Just as he promised to our ancestors, to Abraham and to Abraham's descendants . . ." (Luke 1:55)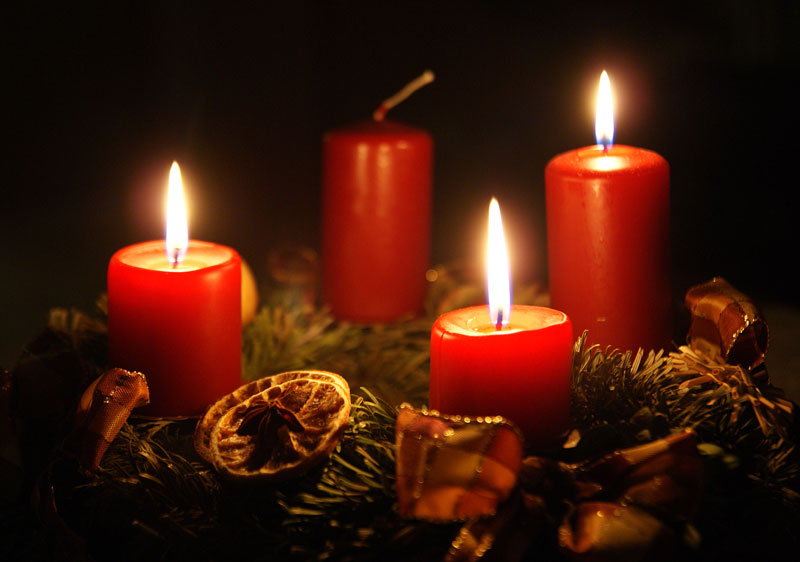 I am Muslim.
I am Jewish.
I am Christian.
I am Abraham's descendant.
In Luke's Gospel, Mary's anticipation of giving birth to a child who would scatter "those with arrogant thoughts and proud inclinations" prompted her to sing a song of divine justice. This section of the Gospel is commonly called the Magnificat. This child would, because it was and is and forever will be the nature of God's magnificence, pull "the powerful down from their thrones" while uplifting "the lowly."
As nearly everyone with any knowledge of the Bible knows, Mary's song echoed Hannah's prayer in I Samuel 2:1-10. The Magnificat, however and whenever and even if they were verses spoken by Mary, were not completely unique to her. And yet they were. Like a bright warning from a lighthouse cast into the seas for passing ships, Mary's words illuminate God's deepest desires for every generation. Like a train's whistle piercing the night when it rumbles through the city, Mary's words disturb those who have become complacent . . . not just long ago, but here and now.
The nature of the God of Abraham—the monotheistic, majestic God of Jews and Christians and Muslims—is forever oriented toward justice. Toward mercy. Toward protecting the poor. Toward hope. Toward sending the rich away empty-handed.
I believe Mary's words are useless and toothless if they are not universal. Although we are in the season of Advent, preparing for a very Christian Christmas, these verses must be heard as more than a private annual message to a particular group of select people preparing for a consumer-driven, debt-producing, gluttony-inspiring, luxury-lusting, Santa-honoring, winter-wonderlanding extravaganza culminating in a three-day weekend holiday.
These ancient words cry out to everyone. They are an edgy, honest gift as old as the first tales of Abraham and as new as today's headlines.
In this season of Advent, many of those headlines worry me. Sometimes, I'm worried sick.
The presidential campaign that recently culminated in the election of Mr. Donald Trump was—as all modern campaigns seem to be—brutal and divisive. But it also seemed to be more brutal and more divisive than any I've experienced. I cast my first presidential vote in 1972. Therefore, my limited awareness of a campaign's highs and lows spans forty-four years and a dozen national elections. Maybe the campaigns in 1916 or 1816 were worse. But I don't remember!
Among other promises, Mr. Trump announced in various ways and on numerous occasions that he'd consider registering Muslims. Based on the news clips I viewed, he was routinely greeted by cheers from supporters when promoting this campaign "headline."
What does registration mean? Would it be different or similar to Quirinius' empire-pleasing demand in Luke 2:1-5 that's part of our traditional "Christmas story?" One modern version I've heard echoes President Bush's actions immediately following the September 11 attacks: anyone visiting the United States from Syria, Sudan, Iraq, Iran and Libya were rigorously scrutinized prior to entry and monitored during their stay. But there are many versions of registration, including creating a national database of Muslims.
For my belief as a Christian, and in my understanding of what it means to be a citizen of the United States, any registration requirement is despicable. The Magnificat's ancient and prescient words challenge me:
He shows mercy to everyone,
From one generation to the next,
Who honors him as God.
What mercy? Any form of registration would be merciless.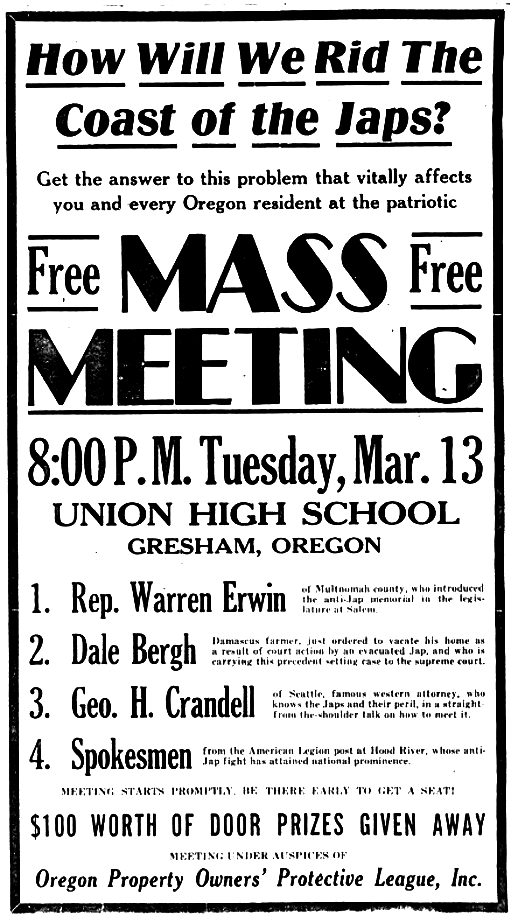 During World War II, we (the United States) interred 127,000 American citizens of Japanese descent. So there is precedent for fear and stupidity.
(Oh, now, now Larry, calm down . . . don't forget it's all about context! Given the horrors of the world in the early 1940s, how could "we" not imprison the potential terrorists, spies, and combatants living on our homeland?)
Internment was shameful.
It was based on fear and promoting hatred.
Even with my lousy, off-tune voice, I sing the Magnificat. I remember—like my Jewish brothers and sisters, like my Muslim brothers and sisters, like my Christian brothers and sisters—that Abraham was and is our "father." I will remember that my nation is not a Christian nation, but a nation of many faiths, including all of those born from Abraham's roots.
Gordon Atkinson, a "digital buddy" of mine, recently offered an intriguing commitment on his Facebook page. As with all Facebook musings, it appeared and "vanished" as he continued posting more thoughts. But I happened to read it and was inspired. Atkinson vowed that if any government at any level did any kind of registration of Muslims, he would also register as a Muslim. (Perhaps others proposed this before Atkinson, but I heard it first from him. Attribution matters!)
Atkinson is a wayward Baptist. Me? I'm a wayward old Methodist and I will do the same.
How could I not? I am part of Abraham's extended, blended family . . . and for longer than I've voted in presidential elections, I've heard the ancient, prescient, and salient words from Luke calling for justice.
They must not be words that merely point us to a long-ago manger.
They are magnificent words guiding us through today's danger.