Luke 9:51-62 – The 6th Sunday after Pentecost – for June 26, 2016

"Then Jesus said to someone else, 'Follow me.' He replied, 'Lord, first let me go and bury my father.'" (Luke 9:59)
Blame it on Thomas Lynch, author of the laugh-out-loud, cry-at-the-next-page The Undertaking.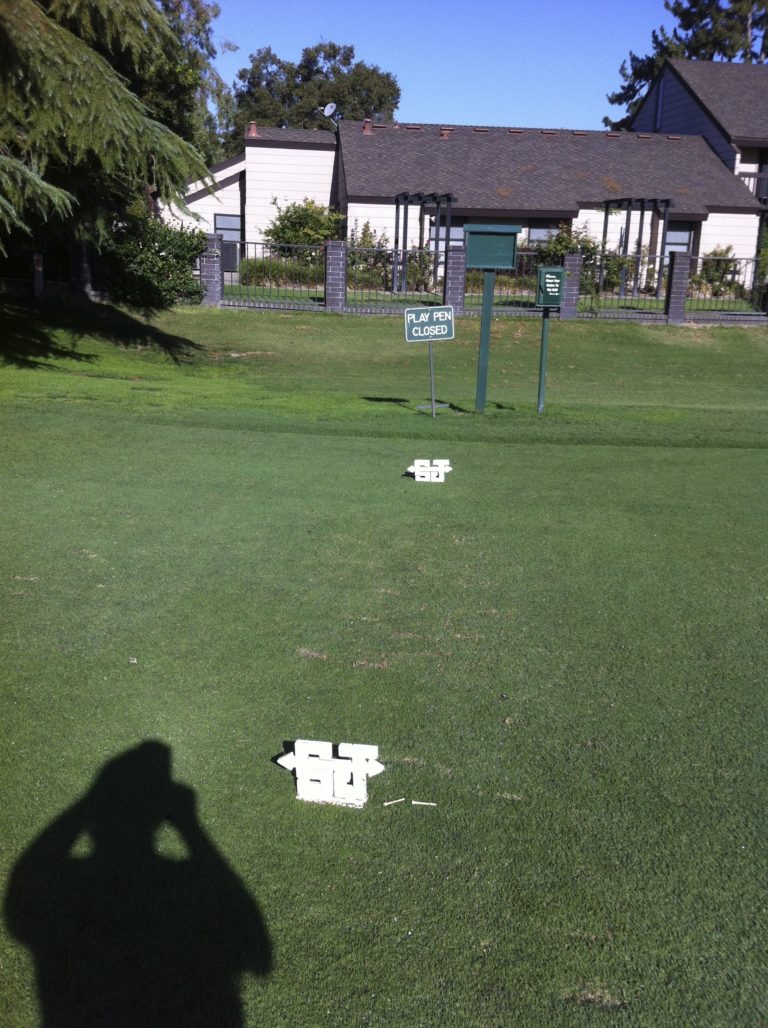 On a recent walk I angled—probably illegally—across a golf course about fifteen minutes from home. When I wasn't dodging the abundance of fowl (let's be polite) crapola around a water hazard, I gazed at the lawn's verdant, undulating expanse and the fake groves of trees planted to look natural, and thought two thoughts.
First, I pondered golfers on that sunny June day. Blue sky. Air clean enough to view the details of the Sierra Nevada Mountains forty miles to the east. But not one duffer strode, golf-carted or created divots on any of the six or seven holes I tromped near while trespassing for my morning exercise. Not one! Of course, the wind blew a steady twenty mph. Gusted to thirty. The colorful triangular flags marking the greens where hackers aimed their dimpled spheres bent like bows about to launch an arrow against the gale. Still, can't a hardy fellow or gal with a thoughtful eye and steady swing compensate for a hurricane and still enjoy a brisk round of eighteen?
Wimps, I tell you.
Second, bring in Mr. Lynch. I recalled an idea he suggested in The Undertaking, his book about what he calls the dismal trade:
The ancient and ongoing duty of the land to receive the dead aligned with the burgeoning craze in the golf business led, by post-modern devolution, to my vision of a place where one could commemorate their Uncle Larry and work on their short game at the same time—two hundred acres devoted to memories and memorable holes; where tears wept over a missed birdie commingled with those wept over a parent's grave. A Golfatorium!
A Golfatorium: combining a cemetery and golf fairway. How crass! How materialistic! Or brilliant? Lynch is an undertaker. And even though he besmirched the name "Larry" in his example, he's a thoughtful mortician.
I'm sure Lynch wasn't serious. Or was he?
But there I sauntered, encircled by well-kept grass, well-placed water hazards, and well-tended sand traps, contemplating death.
A third thought, as if carried on the wind, arrived. In Luke's Gospel, Jesus invited others to join him as he headed for Jerusalem and danger.
"Lord, first let me go and bury my father."
Jesus said to him, "Let the dead bury their own dead. But you go and spread the news of God's kingdom."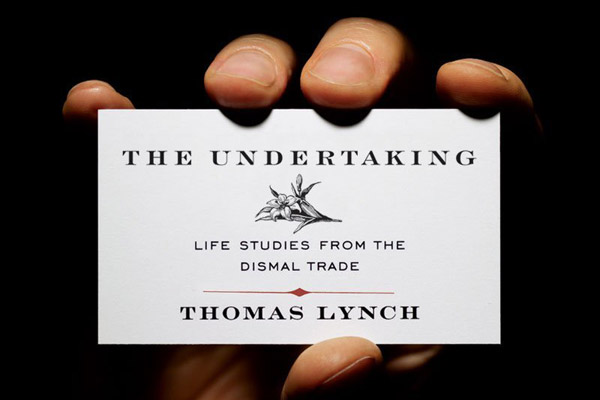 Thomas Lynch, the undertaker, and Jesus of Nazareth, undertaking his journey, aren't on the same page . . . are they? Using humor, the very twenty-first century Lynch bemoans our abandonment of respecting death. Our culture is youth obsessed. Our rites honoring the dead and helping the grieving have been reduced to cost-efficient graveside services. When I attended seminary the vice-president of Forest Lawn (a sprawling cemetery in southern California) gave a presentation. He noted the increase of cremations and remembered one deceased who'd requested the song, Smoke Gets In Your Eyes.
Reverence has become irreverence. Respect has been buried in the grave of consumerism and convenience.
But why shouldn't it? Wasn't the first-century Jesus saying that? Who cares about the dead? Let them bury themselves. Get on with life. Don't dwell on family obligations or societal expectations. Proclaiming the good news means there's no time to look back or linger for grief. Get a grip (and I don't mean on a nine iron) and get going!
And yet I think Lynch's mordant humor and Jesus' brash demand share a common ground.
I always struggle to live in this moment. This. Moment.
I have trouble hearing you because of listening to myself. I wrestle with honesty because sometimes I don't want to hurt your feelings. Or I only want to hurt you and therefore refuse to acknowledge your honesty or your anguish. I dwell on the past because it's safer to rehash old mistakes. I imagine a pie-in-the-sky (or the sky-is-falling-down) future to avoid today's responsibilities.
Lynch, of the dismal trade, has witnessed too many people ignore death and grieving. I also have, professionally in churches and in my hospice work. A loved one dies and we keep busy. We may have buried a body, but there's no way to bury our anguish and loss.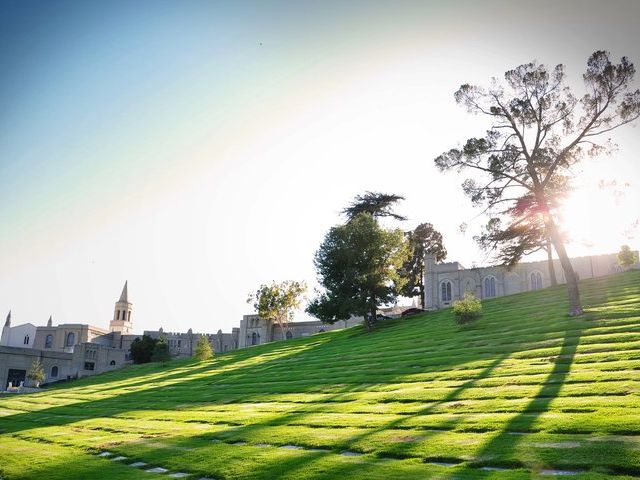 Jesus knew how easily people avoided here-and-now life. I know about avoidance also, in personal ways. Procrastination is always (at least for me) more seductive than seeking or receiving forgiveness. Nearly every time the Nazarene mentioned the "Kingdom of God," he talked of finding a treasure already in your grasp, sharing a coat, table fellowship, or comforting the stranger right in front of you who is hurt. Here and . . . now.
I leave the golf course and return to the sidewalk. Was I on sacred ground? Could it be so?
Isn't every step we take on holy turf?