I Kings 19:1-15a – The 5th Sunday after Pentecost – for Sunday, June 19, 2016

"And after the earthquake a fire; but the Lord was not in the fire: and after the fire a still small voice . . ." (I Kings 19:12)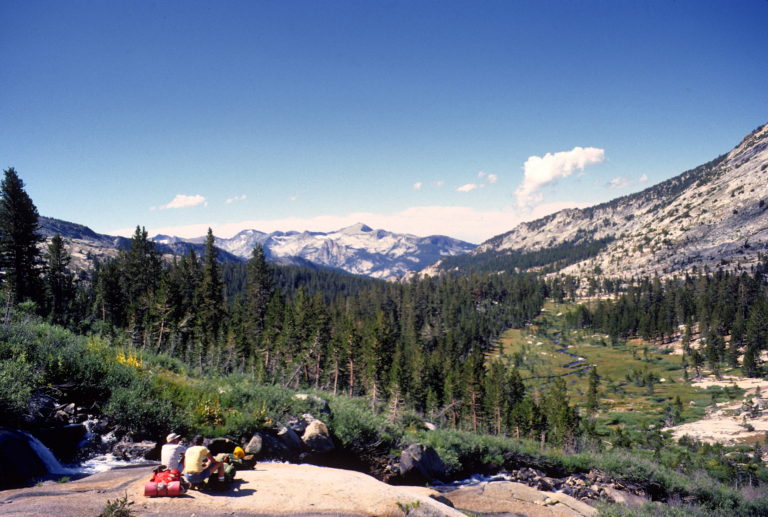 As a baby boomer raised in the burgeoning California suburbs, I first heard about the "still small voice of God" at the Baptist church we attended.
It didn't matter to me that the Revised Standard Version (RSV) tucked in the pews and clutched in the hands of the Sunday school teachers mirrored—word for word—the renowned King James Version's (KJV) translation of I Kings 19:12. Both read . . .
And after the earthquake a fire; but the Lord was not in the fire: and after the fire a still small voice.
Why should I care what God muttered or what old Elijah heard?
I cared more about the crack of the bat and the ball plopping on a leather glove during the thousands of baseball games I played.
I cared about Mom's voice announcing dinner.
I cared—and trembled—when hearing, "Lawrence George Patten, please come here." Whenever the benevolent dictators known as my parents spoke all my names, the future was bleak. Sometimes I knew what I'd done wrong and sometimes not, but there was misery in every one of my steps to judgment.
I cared about the theme from Bonanza since it meant I was allowed to stay up an hour later, even though the next day was a school day.
A little older, and I started caring about how a girl giggled. What if she liked me? What if she, with her sweet voice, might someday want to—gulp—hold my hand?
Visiting my grandparents' ranch meant cattle bellowing or the frantic parade of walnuts on a conveyor belt in Grandpa's sheet metal-sided drying shed. Biking to school included the melodies of birds and the breezy rustle of leaves. But there were also a truck's grinding gears and horns blaring warnings.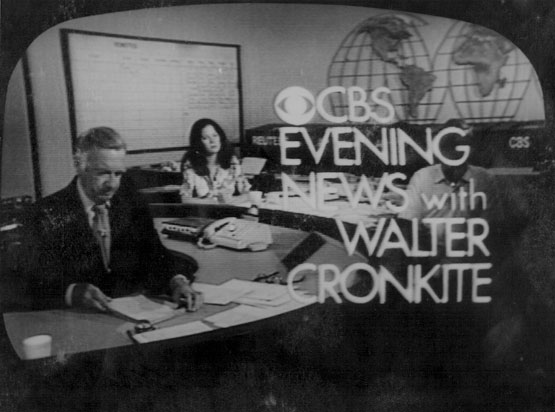 Some sounds wrenched my young soul. Once I thought America always right, the bright shining light in a grim world. But then came Walter Cronkite's somber tones, describing the carnage of the Vietnam War. He'd pause as blurred, horrific images were framed by the television's screen. Machine guns rattled, soldiers screamed, and villages burned. There in my family room, noisy as hell, was turmoil and tragedy caused by the country of my birth.
The world was a symphony, soothing and harsh, comforting and startling.
Then, I rarely sought the Holy.
Busy I was.
In a hurry I was.
Full of myself I was.
And I still am.
God speaks. God whispers. God shouts. God beckons. God lures.
How can I hear anything Holy over my own noise?
+Â Â Â Â Â  +Â Â Â Â Â  +
God speaks. God whispers. God shouts. God beckons. God lures.
God waits.
Long ago Elijah listened. He was weary from running.
Aren't you?
Aren't I?
When studying the Common English Bible's (CEB) of I Kings 19:12, I paused. It was different, just different enough, from what I'd heard for most of my life.
After the earthquake, there was a fire. But the Lord wasn't in the fire. After the fire, there was a sound. Thin. Quiet.
The Hebrew word in the verse is the perplexingly neutral qôl, or voice. Translators have chosen many still-ish and small-ish words to contrast the thunderous noise Elijah first witnessed on the mountain with a mere, and yet Holy . . . voice.
Thin? Quiet? Not still, not small. Not much different?
However, with my accumulated fears and habits, with my predilection for flight and lip service to the Holy's lure of love, those different enough words mattered. Let me, even as the sounds of my youth—the gentle and terrible ones—have faded, listen again for the first time.
I murmured to my mother as she lay dying, repeating "I love you." It seemed thin and yet sacred in the hurly burly world of a modern hospital. I've stood in the Sierra wilds, cradled in granite formed before human history was written, beside centuries-old trees under an azure sky, and yet preferred to thinly, humbly whisper (instead of shouting) to my hiking companions in that immense landscape.
Thin and quiet. Holy whispers. How I best speak to the Holy. How I best listen for the Holy.
Do I have the courage like Elijah to venture to the edge of the cave without being seduced by the obvious and obnoxious? Fires raged. Storms swirled. Earthquakes rumbled. On they rage and swirl and rumble in today's bombastic words, cynical tweets, cyber bullying, blaming others, spreading guilt or gossip or both. Every day, raucous sounds tease and distract and numb.
The Holy seeks to fill and still the whole world, and there was, is, and always will be only love in that tender, thin voice.