Psalm 118: 1-2, 19-29* – Palm Sunday (6th Sunday of Lent) – for Sunday, March 20, 2016

"The stone rejected by the builders is now the main foundation stone . . ." (Psalm 118:22)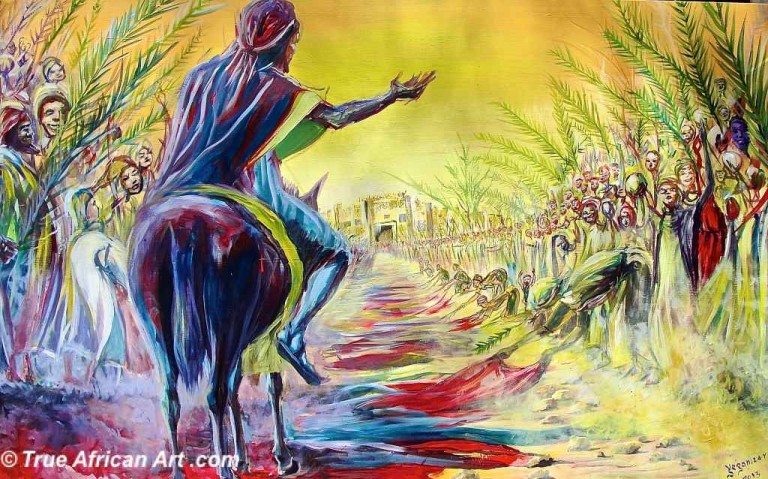 No one likes rejection.
Before the teen years end, a boy or girl we once gave our wholehearted love to will start dating someone else. It's okay though, our former flame will say with words that burn, we can still be friends . . .
Rejection!
I sought a job in Oregon once that seemed perfect. My wife and I had moved to the Northwest for her new position at a university and—truly feeling God's guidance during phone and in-person interviews—I felt humbly confident my future employers would offer me the position. Then came the final phone call . . .
Rejection!
At a ministry conference in the 1980s, I attended a relaxed Q & A with guest speaker Alice Walker of "The Color Purple" fame. As a then young pastor (and longing to be a published author), I asked her how often she'd been rejected in her early career. I can still picture Ms. Walker thoughtfully nodding, and then—gazing at me—saying, "Never." For a brief, darkish second, I despised her. Why was there always someone who never experienced . . .
Rejection?
I've been rejected. You've been rejected. The author of Psalms 118*, in words scrawled untold generations ago, anticipated rejection as part of a faithful path:
The stone rejected by the builders is now the main foundation stone
Was Psalm 118 predicting Jesus as the "foundation stone?" Some faithful claim that position. For my faith, I don't read the Hebrew scripture, including the Psalms, as a prophetic scriptural finger aiming toward the inevitable Jesus. But please disagree with me!
The Psalmist, however the Bible was and is interpreted, was undeniably correct regarding those who followed and revealed the deepest truths about God's hopes for Creation. Rejection often comes first. In the fictional story of Daniel, he will be jailed. Moses, the murderer of an Egyptian, will hide with distant relatives in the desert. Jeremiah will be tossed in a well. Rejection goes beyond those striding across the Bible's pages: from Mother Theresa's anguished nights of the soul to an assassin murdering Martin Luther King Jr.
Jesus, with a crowd crowing Hosanna, arrived at the City of David. Nearing the rock-ribbed walls of the capital, he was embraced as the great healer and storyteller and wonder-worker. The throng chanted his name. The authorities—religious and political—cringed and criticized. His closest disciples, all brave, simple men, were determined to follow him, even unto death! Soon God's sublime love would destroy the petty power of the Roman Empire.
And yet not.
Rejection . . .
How long did it take for the crowds to chant different words . . .
Crucify him!
Who among the disciples—even Judas—could've guessed those cowering, simpering authorities would act so cleverly, so quickly? How could the word of love so easily become no more than discarded trash on the mean streets of the City of David?
Did any of those brave, simple followers imagine they'd boast about Jesus one day and deny knowing him by the next?
We are, then and now, an Easter people that spends most of our hours peering from hiding places, resigned to believe every day seems more like Good Friday.
Rejection.
How often, every day, do I reject Jesus?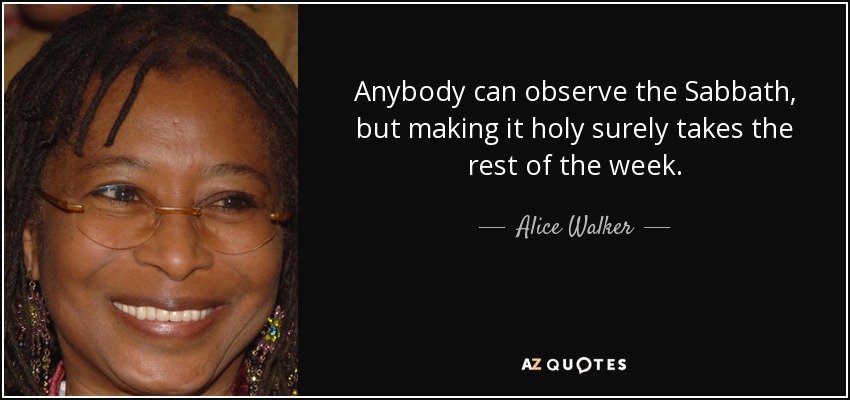 In that 1980s question to Alice Walker, when I so resented her "Never" answer, rejections to wannabe writers usually arrived by mail. Novelists, essayists, children's book writers, historians, and memoirists—all of us eager to attract the attention of a publisher—would slip a sample, or complete manuscript, into an envelope. Licking postage stamps as if they were part holy water, we'd send our precious treasure of adjectives to a distant gatekeeper known as an editor. Weeks, months, or even a year later most received a response that was a . . .
Rejection.
Not now. Not in the digital age.
A high percentage of those sending examples of their brilliant or banal novel will never receive anything from an editor. Not a note. Not a form letter. Nada. Maybe too many awful writers send junk, or editors have grown lazy or overwhelmed, but nowadays many rejections are simply . . . silence.
You never hear a thing.
As an aspiring novelist, even when asking Ms. Walker my question, I knew writing and rejection were inevitable dance partners. How I loved the tale of Jack London, who supposedly wallpapered his house with rejections. Agatha Christie heard "No!" from publishers for five years. Maybe Christie and London's stories are exaggerations. Maybe Alice Walker did get a nasty note or two from dull-witted editors.
There is no more wallpapering, factual or fictional.
For modern writers, there's mostly silence.
Which is, I believe, is what we often do with Jesus.
And our rejection of him.
We are silent.
The season of Lent, on this Palm Sunday before Easter's dawn, dares me not to be silent about my silence. How many times, as I turn away from a stranger, as I belittle a loved one, as I hoard money, as I worry-worry-worry about today, as I brood about yesterday's mistakes, as I support human empires and ignore God's call to serve my neighbor and love my enemy, do I remain silent about the good news?
How often, every day, do I reject Jesus' path with silence?
O God, You gave me ways to write words that help others heal. You gave a mouth that can speak forgiveness. You gave hands for holding others in the worst times of their lives. You gave feet that allow me to walk with another during their grief. Let me not be silent. Guide me to write for, speak to, hold on, and walk with those who, like me, are hurting and need Your hope. Amen.
(Painting by Evans Yegon can be found here.)
* For Lent 2016, my weekly reflections will be inspired by snippets from the Lectionary's designated Psalm. During Jesus' time, and long before, these words have influenced the faithful, the hopeful, the wondering, and the wandering believers in God. They are treasures read in many languages, and with many interpretations. So, for this season, may my meager thoughts join in this ancient tradition . . .