Psalm 32* – The Fourth Sunday of Lent – for Sunday, March 13, 2016

"Don't be like some senseless horse or mule . . ." (Psalm 32:9)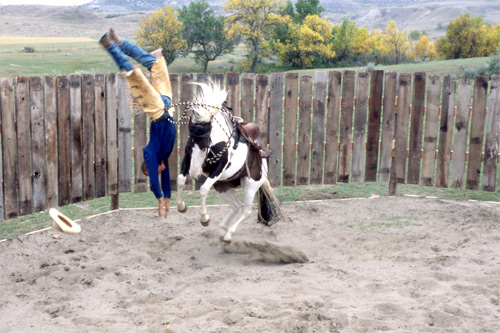 Though a memory from over forty years ago can be faulty, I believe Josh's reassurance about Susie was probably . . .
She's a really old horse and treats everyone nice. You'll be fine.
During a summer in college, I worked on my friend Josh's family ranch. The property was located where California's flat, fertile Central Valley met the foothills rising to Kings Canyon National Park. Awake before dawn, we were often still doing chores when the light of a long, hot day was fading.
We didn't have much down time, but I recall bugging Josh about riding one of the ranch's horses.
Old Susie was the safest.
Josh gave me quick instructions—which included controlling the mare with the bridle he'd easily looped over her head—and then he stepped back. I swung my legs up and onto the saddle.
I was astride Susie a few seconds. Then she bucked and threw me off.
I may have had more time in the air than on the saddle.
Though a memory from over forty years ago can be faulty, I believe Josh announced, standing over me while I sprawled on my back in the dirt and muck of the corral . . .
I don't think she's ever thrown anyone before.
There's always a first time. For Susie. For me.
They say you're supposed to get back on the saddle, and to make sure the horse knows who is the boss. I'm sure they are correct. And though I admire horses (and some of my favorite films are westerns), Susie was the first and last horse I "rode."
To this day, I wonder . . . did I give her too much or too little of the bridle? And certainly my wondering was prompted when reading Psalm 32*:
Don't be like some senseless horse or mule whose movement must be controlled with a bit and a bridle.
Who was more senseless: Susie or me?
Oh may God's unbridled ways of love and hope and forgiveness guide me. Oh how the psalmist exults in the Lord's blessings for each believer. The Lord's love is all we need! The holy blessings will encourage us to abandon our trivial human sins and follow the Godly paths of righteousness.
However, a bridle may not be so bad.
In the season of Lent, as I embrace (or avoid) forty days of sacrifice, penitence, and discipline, I can be honest enough about my failings to crave a literal Lenten bridle to rein in my wrongdoing, and to offer me a lead for the best route toward a merciful faith.
For me, you see, the psalmist is not preaching to the choir. Please, dear God, control my movement! Be as solid as smooth leather. Be as confident as a practiced horse whisperer, helping this fool of a human not be tossed onto the daily ground, and by the daily grind, of life.
Though I fail more than I succeed during Lent, these weeks inspire me to say "No" to the trivial and troubling in my life. Lent has also been a specific time for saying "Yes" to new opportunities. During a Lent a half-dozen years ago, I decided to volunteer at a hospice. With Lent "harnessing" my me-me-me-focus, I hoped to selflessly give my gifts and graces to something greater than . . . me. The volunteering became a job (including, bonus, a modest paycheck) and a pathway of ministry that provides joy and purpose.
Isn't the Reign of God also being the rein of God essential for us wayward, wandering humans? After all, like horses and mules—and all God's creatures—we are too stubborn for our own good.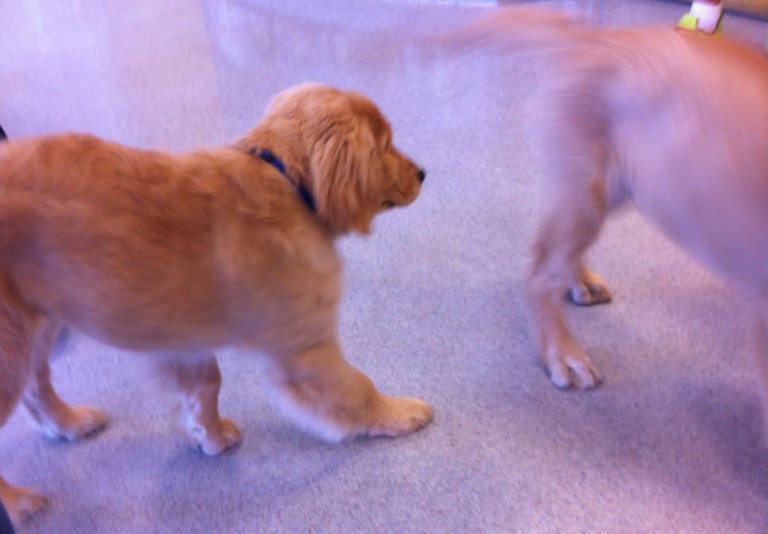 Last spring, when we brought our new dog to a puppy socialization class, the trainer emphasized that our canine buddies were "amoral" and "selfish." She—the trainer—didn't say that in a bad or good way . . . it's just the reality of being a dog.
Aren't humans also "amoral" and "selfish?"
What? No way!
We are God's finest creation! We at the top of the food and faith chain! We are . . .
Susie, a sweet old horse, bucked and twisted. In less time than it takes to say "Whoa, Nellie!" I flew from leather saddle to hard dirt. Josh laughed as he offered a hand. I dusted off my butt, sore and embarrassed. Why did I think a few seconds of instructions were enough? Why did I think I could ride like a Hollywood cowboy as soon as I got on the horse?
I have utmost respect for whoever composed Psalm 32. I'm sure that long-ago believer possessed an effortless and instant faith in God.
And yet I share enough traits with horses and mules (and puppies) to need the divine bridle of a season like Lent.
O God, give me guidance for Lent's forty days. It's easy to stray and forget your stunning love for every part of creation. It's easy to blame another for throwing me off the path you have called me to follow. It's easy to be lost in work and worry and only see the worst in others. Each day, during and after Lent, rein me in with your never-ending Reign of Love. Amen.
*For Lent 2016, my weekly reflections will be inspired by snippets from the Lectionary's designated Psalm. During Jesus' time, and long before, these words have influenced the faithful, the hopeful, the wondering, and the wandering believers in God. They are treasures read in many languages, and with many interpretations. So, for this season, may my meager thoughts join in this ancient tradition . . .