Psalm 27 – The Second Sunday of Lent* – for Sunday, February 21, 2016

"Come my heart says, seek God's face . . ." (Psalm 27:8)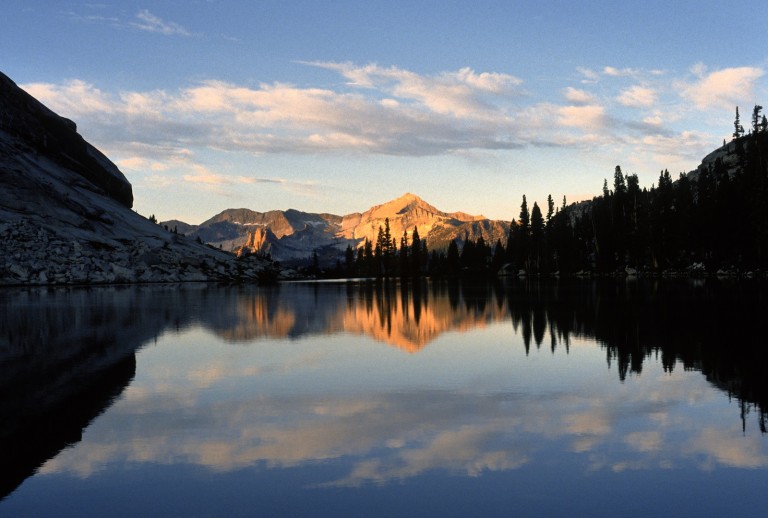 How can I be one person and yet hear so many conflicting voices?
After a six-pack of decades on earth, my body cackles at me. I hear it at night before bed, when I wearily glance at the mirror. My body mutters about the wrinkles on my skin. There are snide statements about the extra weight around the middle I hoped to shed years ago, but the fat remains like barnacles attached to a creaky boat. I've had gray, thinning hair for so long, pictures of me with a curly mane of brown locks seem unfamiliar . . . a guy once known but now forgotten.
I turn the lights off; a last cackle echoes in the darkness.
Memories murmur and taunt me. The other day, though there have been myriad days like this, I spied the distant snow-capped ridges of the Sierra Nevada mountains between the neighborhood trees. For years, summer and fall after summer and fall, I hiked those mountains, shouldering a pack and gulping alpine air. But another year vanishes without a trip into the glorious "range of light." All I have are memories. And those memories, fractured like the granite I miss, bemoan my flatlander commitments. Once you were young, the memories tease. Once your head turned toward wild dreams and not dreary obligations, the memories lament.
Have I sojourned into the wild for the last time, without a final chance to bid farewell to the high holy places I once visited?
My petty lusts and life-long flaws still dance a jig around me at unexpected times. Their childish giggling grates me. Once I assumed the accumulated wisdom and experience of my life's journey would shed my pathetic habits and hubris. Why couldn't I cross a body of water (even if only symbolic) like the Israelites, with God saving me from my Egyptian-like weaknesses? Why weren't my worst ways drowned and gone as I aged? But, like God's wayward "chosen," I continue to covet things not good for me. I can't stop comparing my lowly accomplishments to the greater value of others.
On the outside, where people see me, I may joke about ye olde seven deadly sins. But inside, as gluttony, sloth, pride, and more snickers at me, the daily voice of sin seems neither ancient nor eager to depart.
I read Psalm 27*.
I've read it before. Many times.
But there it is. Simple. Truthful. Comforting. No, correction, it's challenging. It has a voice that's unadorned, serious, and compelling. One sliver of one verse raises its voice:
Come my heart says, seek God's face . . .
I am older, but the heart of my heart feels ageless.
I have countless memories, but my heart whispers about today.
I have endless weaknesses (a safer word for sin), but my heart bears no grudges and drums with optimism.
My heart beckons me to seek God's face.
And where would the Holy countenance be?
And I remember. And I revel. And I rejoice.
I have witnessed God's face in those mountains I miss. In a day's final light, with stark ridges holding up the sky, the granite has glowed like fire to reveal a God forever creating, forever new, forever hopeful.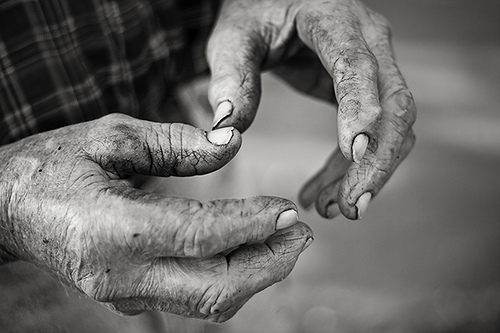 I have, since I am mostly that flatlander, witnessed God in the ones I've tried to serve as a pastor. I'll never forget offering communion to those long-ago Wisconsin dairy farmers. When those men and women reached for the bread and wine, I saw their calloused hands, their permanently dirty palms, their weary eyes, and yet saw such tender mercies in their ways of following Jesus. How could I, so different from them, recognize their humility? I could, because God's presence was there in a moment of authentic, shared communion.
I have, even with my petty and pernicious sins, greeted today with the possibility of new life. I meet strangers who are broken (like me) and who have experienced failures (like me) and who spend too much time doubting themselves (like me) . . . and yet who speak a word, or grasp another hand, or listen with rapt attention, and they—if only for a fleeting moment—become the face of God.
Lent, this odd, artificial path toward Easter's audacity, beckons us to live for today.
Come my heart says, seek God's face . . .
The shallow voices cackle and whisper and taunt, but the One Voice, ancient and eager, here and now, invites us to see how beautiful we are.
O God of Today, with the holy face of Hope, even as the voices of my self-made despair shout at me, help me to seek and see how You view this lovely, wounded world. When I veer toward the worst of my faults, steer me toward Your way of beauty. Thanks be to You for every new day and new blessing. Amen.
*For Lent 2016, my weekly reflections will be inspired by snippets from the Lectionary's designated Psalm. During Jesus' time, and long before, these words have influenced the faithful, the hopeful, the wondering, and the wandering believers in God. They are treasures read in many languages, and with many interpretations. So, for this season, may my meager thoughts join in this ancient tradition . . .