Psalm 91 – The First Sunday of Lent* – for Sunday, February 14, 2016

". . . to protect you wherever you go . . ." (Psalm 91:11)
Frightened refugees spread across the world from the hell on earth known as Syria. Soldiers tramp through the hardscrabble, isolated villages of Afghanistan, armed to kill—and perhaps to be killed—7,500 miles from home. Citizens in Flint, Michigan are informed their water is contaminated with lead, but only long after bathing in it, brushing teeth with it, tending a garden using it, and, from infant to elderly, swallowing it. A husband and wife in San Bernardino (who look so blandly normal in the before pictures) walk into a building with legal guns and store-bought bullets. Another child, maybe six years old, maybe with a goofy grin that will break even the sternest of hearts, with an illness that is relentless and opportunistic, enters the care of the hospice where I work and dies ten days later.
Who will protect the innocent when bullets fly, when cancer spreads? Don't the most fragile and gentle deserve protection?
Who will protect the guilty, even as they scheme to bully or steal or kill? Don't even the worst of us, raised on hate or seduced by fear, deserve a second or third or fourth chance to lead hopeful lives?
The Psalmist*, more than two millennia ago, proclaimed God's protection. The Psalmist claimed that God was a God of mercy and goodness, of justice and delight, of unwavering love for each human and every human. At least that's how I read Psalm 91.
Beautiful words.
Bold words.
God will protect you!
God will protect you?
But does that mean only believers . . . or only believers of a certain path and certain ilk and certain attitude?
Or does it mean all? Even you, even me, and even your or my worst enemies?
How does God's protection keep us from harm, from hopelessness, from hatred? When will that protection start, or did it end long ago when a scribe's ink dried after composing a dreamy, deceitful Psalm?
Where is the divine, ancient, here-and-now protection?
I need to be protected!
I live in Flint, Michigan and thirst for safe water.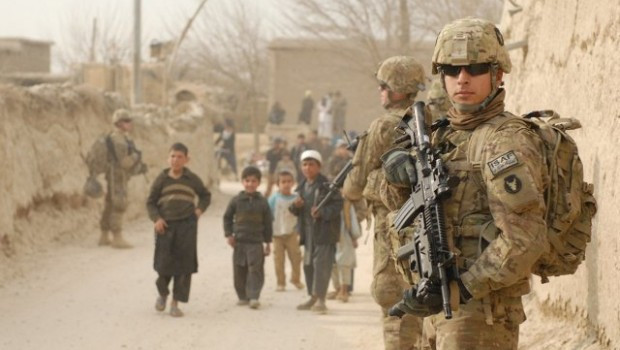 I live in an Afghanistan village that is little changed from a century ago, and just want my child to play outside and never worry about drones with rockets or soldiers with bullets.
I live in San Bernardino and just want to go to a party with my co-workers.
I am a hospice nurse, holding back tears while visiting a child with maybe ten days—count the fingers and thumbs of your hands—before a final breath.
Who protects the children riddled with disease?
Who protects the innocent?
Who protects the angry man carrying a gun?
Who protects the guilty?
God seems a lousy, lazy protector. For does not the world, this spinning, shimmering green and blue globe, desperately need protection?
And yet I believe, not with all of my heart, but with enough of my heart, that God does protect.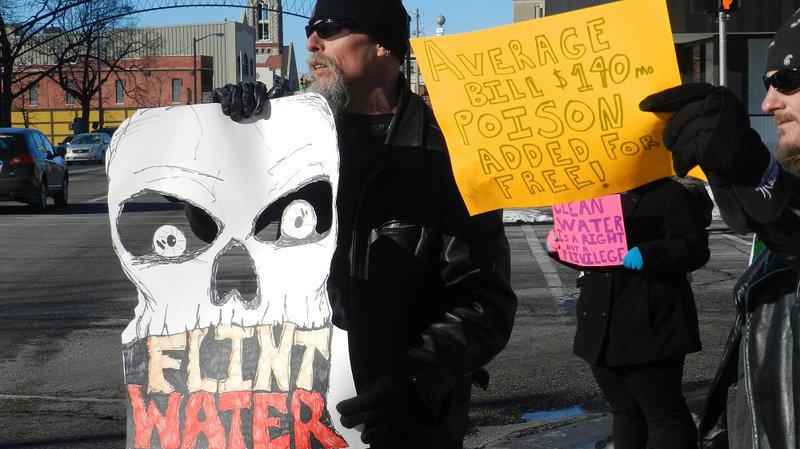 God has created us equal: equally vulnerable and equally dangerous. Everyone has the capacity to hurt and maim and murder. And we do. We always do. But everyone—every single God-created, God-blessed human—has the capacity to offer mercy and accept forgiveness.
I believe (though barely sometimes) that Holy protection often manifests in the form of the person we know the least or hate the most, and yet who is completely like me . . . anxious . . . stressed out . . . overwhelmed. Social media causes us to feel like we're saying too much or never say enough. Talking heads on television warn the stock market plunge in China or the Middle East oil glut may ravage our bank account. The relentless repetition of images during disasters—a tornado in Oklahoma or an active shooter at a Connecticut school—makes us feel like there's always bad weather or bad people about to enter our neighborhood.
In the season of Lent, of trudging toward Easter, I cling to God's protection not because it guards me from hurt, but because it calls me to serve others. I'd prefer to cower in a locked room, wishing for God to keep the enemy from the door. But The God Who Created All Vulnerable, always has a key to my door and demands that I go forth.
Why? Because the potholed streets of Flint and the dusty paths of a village in Afghanistan, and everywhere in between, God longs for us to share hope with the neighbor and stranger and enemy as if our life and their life depended on it.
It does.
One human choosing to serve another human is our God-given protection.
Oh God, help me leave the places where I hide my true self. Help me admit my false anxiety and seek your ways of abundant joys. Help me remember I am vulnerable . . . as is everyone You created. Help me rejoice in a protection that is grounded in Holy hope and not human hate. Amen.
*For Lent 2016, my weekly reflections will be inspired by snippets from the Lectionary's designated Psalm. During Jesus' time, and long before, these words have influenced the faithful, the hopeful, the wondering, and the wandering believers in God. They are treasures read in many languages, and with many interpretations. So, for this season, may my meager thoughts join in this ancient tradition . . .