Matthew 2:1-12 – Epiphany of the Lord – for Sunday, January 3, 2016

"Because they were warned in a dream not to return to Herod, they went back to their own country by another route." (Matthew 2:12)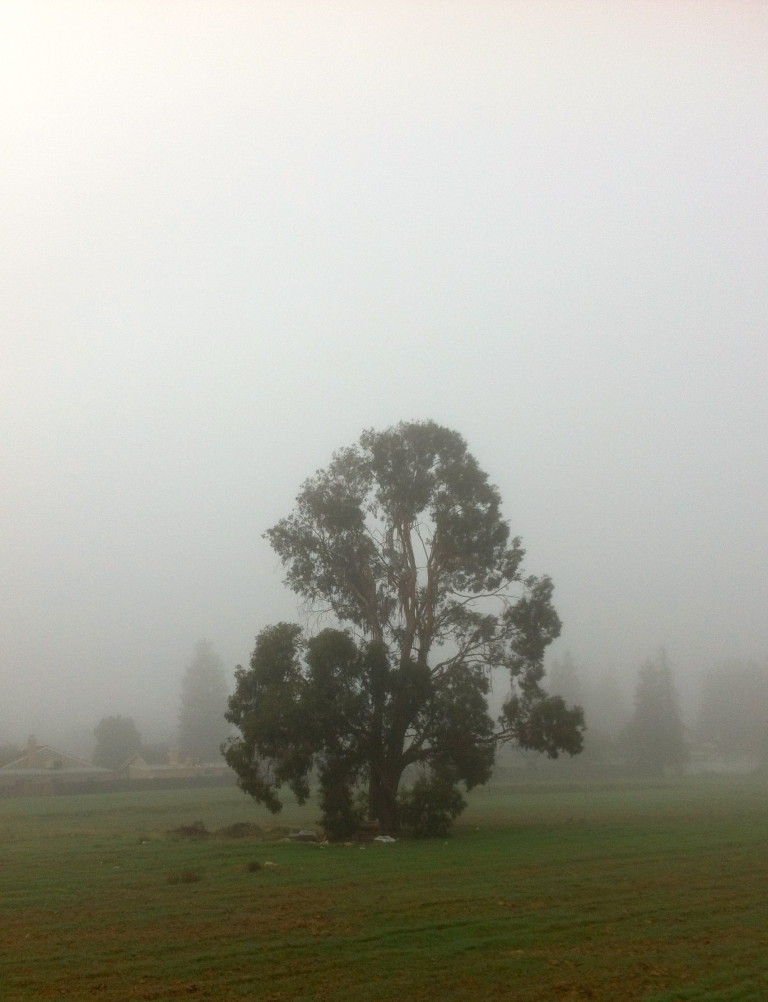 It's the foggy season here in California's Central Valley.
Storms lumber across the Pacific, nod at Hawaii, slink into San Francisco and then pour into the 400-mile long Central Valley soup bowl between the Coast Range and the Sierra Nevada. Some of our wintry weather departs Alaska, heading south with a cold, snippy attitude. On good years, rain moistens the flatlands while snow piles in the mountains.
The rain bringing fog to this immense valley is like Bella of the Twilight novels getting a paper cut and all of the local vampires appear. It's like buying a pickup truck and suddenly lots of "best friends" want your help to move something. One thing leads to another.
In the Central Valley, there are "fog days" for schools that mean delayed starts. Air traffic clogs because planes can't land or take-off. The roads, since you can't see 'em, become dangerous.
Just before starting high school, my family moved into a new home in a new suburb. Our address was near the literal end of the block. Not far beyond our yard, an open field rose to a hill with oak trees clinging to its sides like sailors on a sinking ship. Few of those trees would survive the rapid expansion of the streets and the leveling of the hill.
During my first year, I took meandering, overlapping dirt paths to get to high school. As the crow flies, or as the overweight and shy freshman known as me headed to campus, it was less than a mile from home to first class. I usually walked alone, trudging over the hill, back and forth to school.
The winter rains came. Then as now I lived in a part of the Central Valley's soup tureen of goopy fog.
One day, with the cockeyed logic a bored teen, I stopped at the crest of the hill. Fog swirled. Sky and ground blurred into gruel. Oak trees, with thick trunks and beefy branches, had vanished as if sucked into the earth. I wondered . . . could I find my way home by the right path if I closed my eyes and spun around? Foggy day doldrums spawned stupidity. Eyelids shuttered, I turned and turned, a human spinning top.
With open eyes and a stomach that felt invaded by fast and furious hamsters racing on spinning wheels, I had no idea where to go.
Where was the path home?
In the fog, with home so close, I was . . . lost.
Suddenly every step mattered. Every step seemed new.
+ Â  Â  Â  +Â Â Â Â Â Â  +
As we follow the Magi, trudging out of the Christmas season and slogging toward Epiphany, I recall that hillside moment, that place where the familiar left and uncertainty arrived.
After deceitful Herod, and after giving their splendid and useless gifts, Matthew's Wise Guys—whether three or three hundred—went back to their own country by another route. And so they concluded the opening mystery of Jesus' beginning. In our Christmas pageants we've grown accustomed to bringing them in way too early. As we read about them coming and going, with Herod brooding and plotting, with strains of We Three Kings for the soundtrack, we wish them well and wave farewell. Good job! Good gifts! God's speed and don't hit the sanctuary door on the way out!
And yet I wonder about that last line and another route. I linger on those words. I allow the hard-edged truths of the story to spin me around. The Gospel writers tried to scare readers, though not because they hoped fear would force a potential believer into the faithful fold. No, they were being blunt about belief's cost. However, we moderns have romanticized and homogenized the story so much that we've tamed the danger. A manger confronted a throne. Joseph's dreams informed him of Herod's devious nightmares. Mary, as a woman voiceless in her culture, voiced those most magnificent of longings. Lowly shepherds become heralds of hope. And those Magi, whenever they arrived, chose a different route after giving the gifts.
Aren't the wise travelers from the east disoriented? Aren't their heads spinning? Hasn't the familiar become foreign? Near Advent's beginning John the Baptist, wet in the Jordan and echoing the ancient prophets, regaled that every mountain and hill will be made low, and the rough ways made smooth. That leveling may have literally happened—sadly so—in places like where I went to high school. But the paths of our faith, of challenging a world still cloudy with hate and complacency, are rutted with despair.
So, fog-riddled, I view the magi. Their next steps are unfamiliar as they trudge away from Christmas. What was their new and true path home? The star was gone. The road they took—and the journey you and I may also choose—required risk and honesty.
Thrones and the status quo still need to be confronted. Nightmares and fears still dominate the headlines. Too few have the courage to dream. Too many continue voiceless.
'Tis fun to celebrate Christmas.
But it's only the beginning of the hard work of hope.