John 18:33-37 – Christ the King/Reign of Christ Sunday – for Sunday, November 22, 2015

"Pilate went back into the palace. He summoned Jesus and asked, 'Are you the king of the Jews?'" (John 18:33)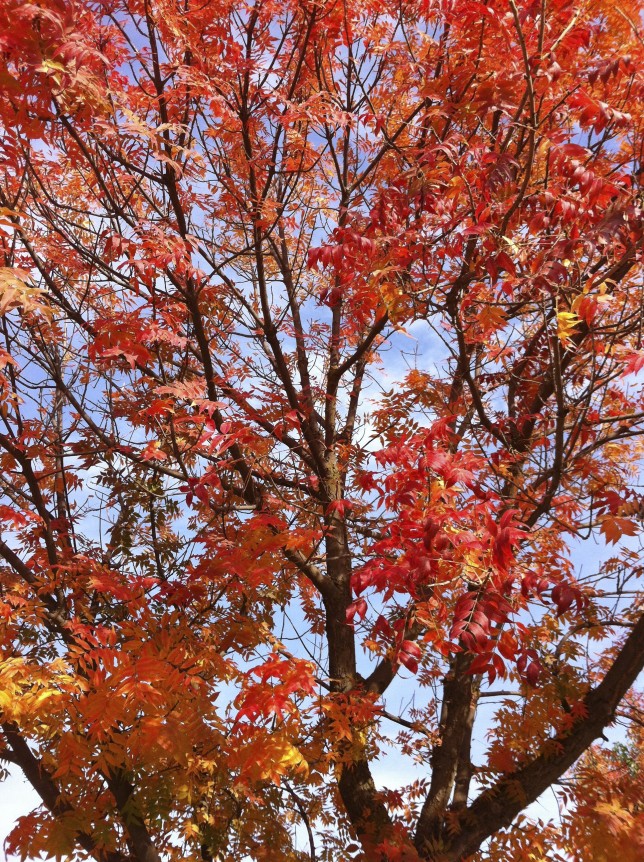 Cold mornings now.
Fall has decided to stay. Though I write these opening words before dawn, when summer and winter are colored the same, I know a few feet beyond my window are exhausted leaves. Autumn's arrival represents their departure. The deciduous leaves dazzle with reds, oranges, yellows, as if the trees were spark and flame. But in a few days or weeks I'll be raking them into piles, less impressed with their last-gasp gaudiness.
Cold mornings now.
Not Wisconsin cold, where I once lived and shivered for winters that stretched to six months. In California, in its Central Valley, the cold is rarely arctic. But there were Novembers (and Aprils!) in America's Dairyland when the winds chilling my street had started near the frozen top of our spinning planet. Cold in the Midwest meant watching breath crystallize. Here I shiver and shrug. But still I tightly bundle for my morning exercise. I complain. Whether walking or pedaling, I'll stay reasonably warm.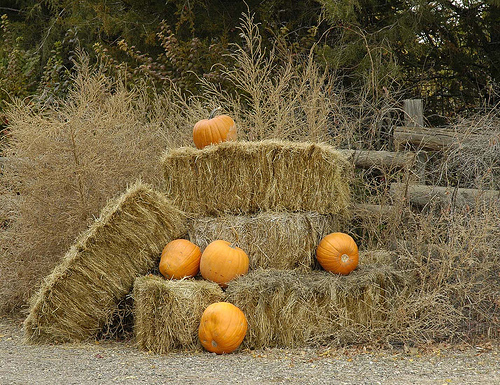 Yesterday, I passed the place where dead pumpkins were recently sold. For weeks, on an undeveloped lot near a supermarket and a strip mall of offices, behind a hastily constructed chain link fence, hundreds of Halloween-ready orange gourds appeared. The pumpkins rested on the ground, on bales of hay, arrayed in rows and stacked on top of each other. Now they're gone. The kids aren't trick or treating. The fence surrounds sagging bales of hay and empty space.
It's in-between time.
I know what's next. I know why the precarious temporary enclosure isn't removed. The trees are coming.
Christmas trees.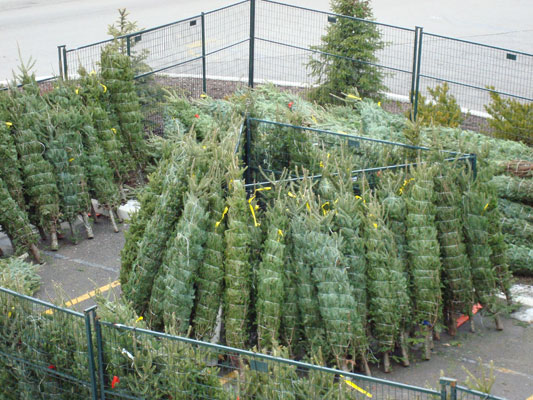 One week the hay bales hold pumpkins. Next week, trees.
In-between time.
For me, during California's autumn, it's cold outside. For me, with the view of my backyard, the leaves delight the senses.
But in John's Gospel, Pilate arrives. Strange! Pilate and Jesus . . . in the in-between times. The Roman bureaucrat paces before the Galilean carpenter. Within this Biblical room, it's hot. Sweat sticks to bruised skin. The air conditioner hasn't been fixed; the windows won't open. In the realm of the lectionary, a week ago Jesus taught his disciples. In the realm of the seasons, we straddle pumpkins and trees. But, abruptly and incongruously, Pilate parades through the door of the Bible. The folds of his official toga hide a nicotine patch on his arm. An unfinished email pleading for an assignment near Rome awaits his attention.
The lectionary labels this day (according to the resource I use) Christ the King/Reign of Christ Sunday. Impressive title. It's a transition Sunday, the last day of so-called Pentecost (or Ordinary Time) before Advent demands center stage. I know this. I can read the calendar.
And yet, my knowledge and experience don't help. I am unsettled.
There's Pilate, the bureaucrat. He's the one with worldly power and influence. And we observe the very adult Jesus, sweating in a side room of Pilate's quarters, hours from the cross. Soon the Nazarene will hang from a stark, barren tree with no bright leaves.
Faith is built on jarring moments. Worldly authority clashes with the Realm of Love. Human sin scorns divine hopes. Prophets are killed while petty rulers smirk. Disciples run for the hills. Tombs are empty. Mangers are full.
I read what comes before and what comes after this section of John. I know, because I've preached for so many years, that Pilate will soon be mentioned only as an historical reference point for Advent's path and Christmas' birth stories. But right now Pilate confronts Jesus. In that cramped room, with a crowd grumbling outside and weary guards stationed at the door, Pilate is all questions for the carpenter.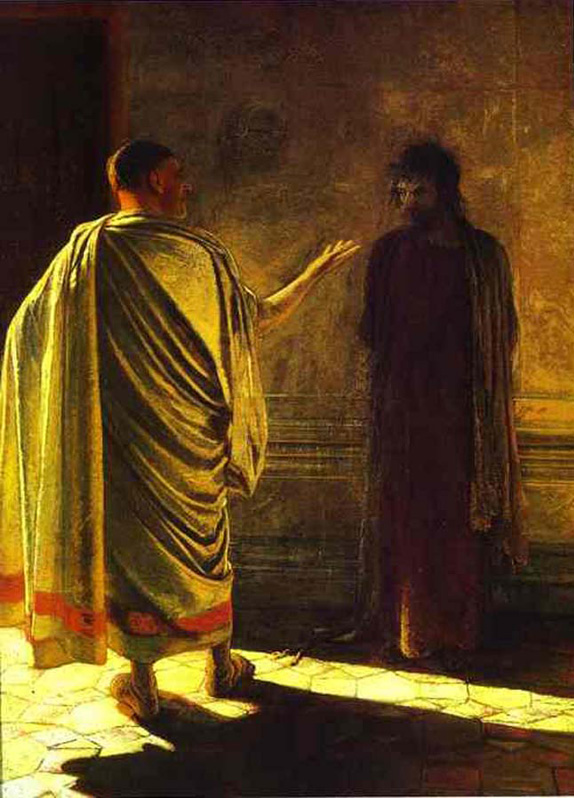 Are you the King of the Jews?
I am not a Jew, am I?
So you are a king?
What is truth?
Where are you from?
Do you refuse to speak to me?
Do you know…I have the power to crucify you?
My room is warm. But I shiver. When I read and re-read the strange eighteenth and nineteenth chapters of John, closer to Jesus' death than birth, Pilate's questions haunt me. On most of my days I am more like Pilate than Jesus. I live in and for the world of power and influence. Pilate doesn't ask questions to seek life-giving answers. He asks questions to disguise his fears.
Like it or not, the Roman ruler prepares me for birth. For a journey I may choose to take each Advent season. I cling to what I know. I cling to wants based on the culture around me. I cling to anxiety.
In between times, I pass the place where the pumpkins once were. Trees will soon appear, new sale signs will trumpet evergreen deals. In the cold autumn air, I study the abandoned lot and think of the emptiness I sometimes feel. In the realm of the lectionary, Pilate frets. He is afraid. He roams an empty space behind a rental fence called Rome. All empires have a shelf life.
Jesus, soon, will revert to the child again. And we will be invited to risk sharing in that gift born of startling love.