Mark 10:46-52* – The 22nd Sunday after Pentecost – for Sunday, October 25, 2015

Then Jesus said to him, "What do you want me to do for you?" The blind man said to him, "My teacher, let me see again." (Mark 10:51)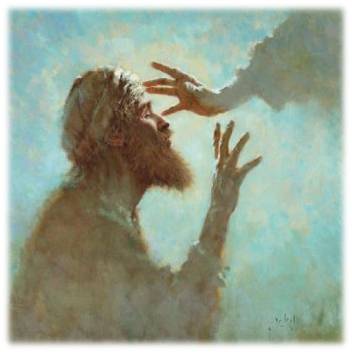 I am Bartimaeus.
In the Bible, in the New Testament, in Mark, this blind beggar Bartimaeus was mentioned once. His encounter with the Nazarene was so brief, his shouts to gain Jesus' attention likely still echoed after he scurried from the page.
"Jesus, Son of David, have mercy on me!" he bellowed.
With him, I also cry out. I think I know who he is. I think I know what he wants.
In the seven sparse verses where Bartimaeus claimed and departed center stage, one word and one phrase suggest a compelling link between the two of us. Both word and phrase conclude sentences. Both challenge my daily experience as a Christian, minister, and writer.
The word is again, as in: "My teacher, let me see again*."
The phrase is on the way, from: "Immediately he regained his sight and followed him on the way."
Let Me See Again . . .
Doesn't the use of again imply Bartimaeus once saw? That the man now blind had witnessed a world of light and delight, of troubled and joyful faces, of clouds dancing and trees ablaze with autumn leaves?
No, I'm not physically blind. And I must be careful here, for those blind at birth or blind through accident or illness experience a world I can't begin to imagine. However I do have a distant hint of sight's preciousness. According to my driver's license, I'm required to wear corrective lenses. My vision is dismal and losing eyeglasses is a low-level—but always present—fear. Every hike, walk, or bike ride includes attaching an elastic band on the glasses' frames. It straps around the back of my head, adding security.
And yet how often have I been metaphorically blind? Daily! Every minute it sometimes seems. Once I saw! Once I understood! Then, suddenly, whether it's exploring a Biblical verse or discerning the needs of a friend, I feel blind. Helpless. All is dim and uncertain.
One of my peculiarities is that a prime time for crafting sentences occurs in the early morning darkness. I wake long before dawn, with a blank computer screen leering at me, or a Bible precariously balanced in my lap, and I have become Bartimaeus.
Once I saw! Once I understood! But now . . .?
When preaching weekly, I felt the presence of the congregation I would soon approach. How dare I try interpreting and proclaiming the good news! What could I say to them? What would matter? What would bring life?
Help! The verses on the Bible's thin pages blur.
Blind I seem.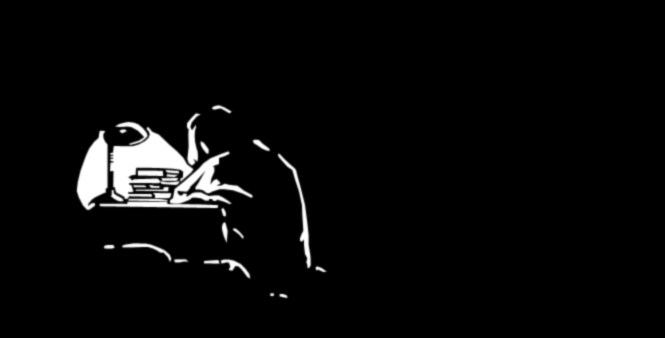 In writing I feel the presence of the unknown, unmet readers waiting (or not waiting) for my words. Maybe they're convinced God is a vengeful, petty Creator and nothing about Holy hope can change their minds. Or the reader can't imagine any creative writing is worth the effort (because only facts and reality matter), and thus might give me one sentence or paragraph to "prove" myself, to determine if my story might help his or her troubled, time-crushed life. In the age of the World Wide Web, it's easy to abandon one page and click to the next.
Help! The words on my computer's screen refuse to emerge.
Blind I seem.
How can I inspire any listener or reader? I am speechless, wordless, thoughtless, and the gloom outside has become the fear within.
On the way . . .
And yet speechless or not, wordless or not, what do I also long for?
To be on the way. With and for Jesus. With Joseph and Mary's son who revealed a loving, demanding, rambunctious Creator. On the way with the Nazarene who dared to see every single "other" as neighbor. That's what I seek!
Several years ago a member of a church I once served joined my (then) writer's group. We car-pooled to some meetings. During a phone call to determine who'd drive next, she mentioned a difficult situation that had suddenly surfaced. After her brief explanation, I suggested our drive could provide an opportunity to talk in depth about her recent struggles.
"No need for you to do that, you're no longer in the biz!" she replied.
Of course, she was correct. No longer her pastor, I didn't want to interfere in her relationship with the church's current minister. Regardless of professional courtesy, there was also no need for me to give her support and encouragement.
However, as Christian, pastor, preacher, writer, and a thousand other labels or titles any of us might claim, we are all, all of the time, "in the biz." We are all, I hope and pray, on the way together. Or as Flannery O'Connor described about the metaphorically blind—and irksome—character Mrs. Turpin in her short story Revelation . . .
A visionary light settled in her eyes. She saw the streak as a vast swinging bridge extending upward from the earth through a field of living fire. Upon it a vast horde of souls were rumbling toward heaven.
I believe we are all part of O'Connor's "vast horde of souls." We are all—like it or not, ready or not, with blurred pages and blank screens—on the way.
I am Bartimaeus. Help me open my eyes, again.
*The word again appears in the NRSV version, but not necessarily other translations (including the Common English Version I've been using). My Greek is weak enough to be unsure of the original sentence; my sense of faith is strong enough to believe my interpretation of Mark's story has merit . . .