Mark 10-2-16 – The 19th Sunday after Pentecost – for Sunday, October 4, 2015

"When Jesus saw this, he grew angry and said to them, 'Allow the children to come to me . . .'" (Mark 10:14)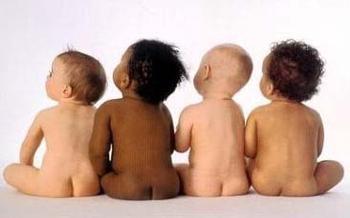 In a slice of Mark's Gospel highlighting the religious laws about divorce in Jesus' day and that adultery was nearly universal (in Jesus' day or today), its final verses flummoxed me.
People were bringing children to Jesus so that he would bless them . . .
Please, let me elaborate on divorce. I'm an expert! I've been divorced. Please, let me bemoan adultery. If not an expert in adulterous ways—trust me, I'm not—I'm at least an amateur. After all, in one of the many irksome Gospel passages, Jesus challenged us easily flummoxed humans to realize that merely leering at another (Matthew 5:27-28) was adultery. How prescient, since old Mr. Know-It-All, aka Jesus of Nazareth, commented about lustful gazes, gawks, and glances long before the Internet. What happened in Jesus' day—inappropriately daydreaming about your fellow villagers—is now easy as a mouse click in the era of Ashley Madison and dating apps that range from the safe to the, er, weird.
Please, give me a few moments and a few words to make others feel unsettled, or to confess my own sins, about divorce and adultery. I know that stuff. I can relate!
Kids, though?
But the disciples scolded them. When Jesus saw this, he grew angry and said to them, "Allow the children to come to me . . ."
First, I don't have kids. See? I'm immediately suspect as an expert or amateur. Sure, I've worked well and often with kids in the churches I've served, but they all scurried home after a few hours on Sunday, or after a youth event's conclusion. As a pastor, I was like grandparents who have "special" times with the grandkiddies, and then shipped 'em back to the parents when the going got rough.
Secondly, even without any homegrown munchkins, I've witnessed gnarly moments with kids. Would I really want to become like a child since they are whiney, selfish, accident-prone, manipulative, awkward, and moody? Kids are just miniature adults, schemers and screamers from the get-go. Tell me I'm wrong!
Thirdly, if Mr. Practice-What-I-Preach, aka Jesus of Nazareth, was really advocating the mimic of infants in order to gain access to God's glorious goodies, that's so unfair! My lovely niece Ms. B recently had a child. Other than sleep, coo, eat, pass gas, and poop, the perfect little tyke doesn't do much. She's held by her parents, oohed-and-ahhed by family and friends, and looks darn cute 98.6% of the time. But she can't get into trouble, because she can't walk or talk! Did Jesus want me to be like a newborn? I'm sorry, but I want my adult life to involve more than napping interspersed with food input and poop output.
Fourthly, Jesus could not (not, not, not) have been referencing teens as the bright shining example for entering into the mercy of God's Happy Holiness. I've spent a quantity of quality time with teens. Who'd want to relive those years of jocks and nerds and scream queens and pimples and unbidden erections and rebellion against parents and texting and pledging allegiance to the newest boy band and . . .?
Can I talk about adultery? Please!
Don't forbid them, because God's kingdom belongs to people like these children . . .
Really, Jesus?
I roll my eyes.
My jaw tightens.
My hands curl into fists.
I gulp.
What did Jesus really mean?
Fifthly, unfortunately, I fear I have a glimmer about what the carpenter's son from Nazareth meant.
My niece's new bundle of joy is the obvious example of innocence: no regrets, no guilt, no failures. But the precious babe, along with the high-energy kindergartner, the curious third grader, the risk-taking adolescent, and the eager youth soon to join the military or attend college, all have one trait in common.
They are still dependent.
Oh, how we crave independence. Of course we do. Parents in every generation long for the day when the kids are out on their own. And the kids can't wait to grow up . . . ah, the driver's license, drinking, voting, being an "adult!"
All the traits referenced earlier—from innocence through curiosity to eagerness—are abundant during childhood. And yet I believe that at the heart of the heart of faith, God invites—never demands—we claim and reclaim dependence. We cranky humans have always created borders, between countries and religions, between clans and regions.
. . . whoever doesn't welcome God's kingdom like a child will never enter it . . .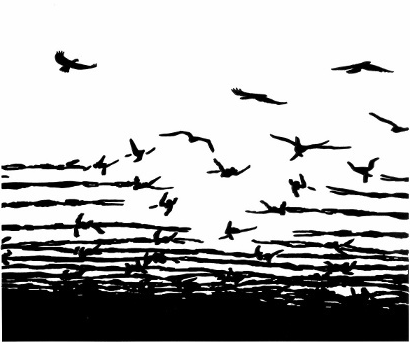 By prioritizing independence—I'm on my own, I'm my own boss, the captain of my fate—others may be shut out. Overtly or covertly, it's seductive to evaluate people on whether or not they might please or humor or assist me. Me boxes people in; me boxes people out.
But in God's Realm of Dependence, we welcome others, intentionally letting go of artificial divisions to create a neighborly community of blessings given and received, given and received, given and received.
Then he hugged the children and blessed them.
Children may not know or admit they need others; adults have to work every day at remembering our dependence.