Psalm 19 – The 16th Sunday after Pentecost – for Sunday, September 13, 2015

"Let the words of my mouth and the meditations of my heart be pleasing to you, Lord, my rock and my redeemer." (Psalm 19:14)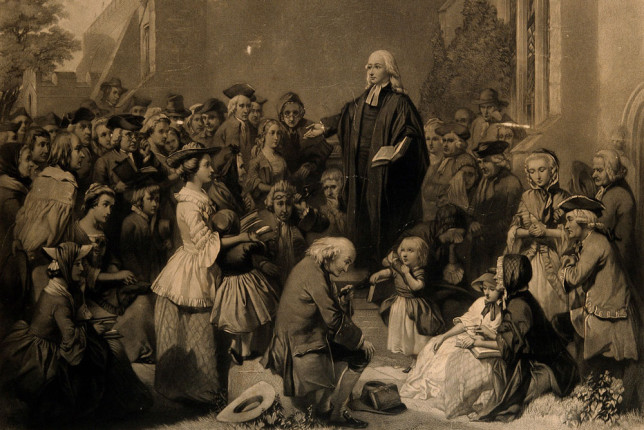 I try not to hurry to the end of Psalm 19, but can't resist because it's my beginning.
Yes, many of the words before 19's final verse are memorable. Indeed, the Psalms in their entirety are an extraordinary collection. These vibrant verses, scribed thousands of years ago by persons in places with daily experiences alien to my twenty-first century world, challenge me. The Psalms are fingers wagging in my face, arms enveloping my shoulders, hands pressed together in prayer, and fists threatening my complacency. What of just these words from Psalm 19:7 . . .
The Lord's instruction is perfect, reviving one's very being.
The Lord's laws are faithful, making naive people wise.
Perfect. Faithful. Indeed!
Still, with Psalm 19, I race to its conclusion. I act the child, anxious for the mail to arrive with the promised gift from a grandparent. I am the marathon runner, finally passing the twenty-six mile marker.
Before my call to the ministry, the pastor at the church I attended during college used Psalm 19's final verse for his sermon's opening. Every Sunday, a version of Psalm 19:14 echoed in the brief prayer spoken before he interpreted scripture to (as preachers love to believe we do on our best days) comfort the afflicted and afflict the comfortable. He prayed,
Let the words of my mouth and the meditations of my heart be pleasing to you, Lord, my rock and my redeemer.
When I started serving churches, I borrowed my friend and mentor's Psalm-infused opening prayer. Did I use Psalm 19's end on my first sermon? I'm not sure. But now I can't remember not praying that way before doing the most foolish activity of my life.
And preaching is foolish isn't it? Come on, be honest! And it doesn't matter if you're a seminary-trained purveyor of exegetical insights or took a wrong turn and plopped down in the back of a musty church for the first time in your life. The old preacher and the new pew dweller could give an identical answer: preachers are fools, engaged in folly.
The Lord's instruction is perfect, reviving one's very being, we might declare from the pulpit . . . and yet our imperfect interpretation will be riddled with confusing words and mixed metaphors. Our ordained eyes are forever diverted by the world's seductions. Who are we kidding? Can we really make it to the end of the sermon with a straight face? If that fellow in the back pew, only there because he was lost or wanted out of the rain or his wife badgered him into coming, would be chortling before the homily's second paragraph if he hadn't been raised to be polite.
How dare we say anything is God's word, will, or way!
*Â Â Â Â Â Â  *Â Â Â Â Â Â  *
At the first church I served, the senior pastor called me into his office. He opened a cupboard door under his bookcase. There, on a shelf, spanning more than the length of my arm, were manila file folders. They stood upright, tightly stacked together. He gestured toward the files and mentioned that yesterday a clergy colleague's widow brought the files to him. They represented forty years of sermons from her spouse. She knew one of her deceased husband's best friends was my senior pastor.
The widow had asked him: Would you like them?
He couldn't say no to her. Of course he took them.
He then asked me the same question: Would you like them?
He asked in jest. He had no interest in preaching another's mistakes and magnificence. Neither did I. I can still picture those files, shoved on a shelf behind closed doors. They represented a life's accumulation of sermons . . . of good news, bad news, honest news, boring news, life-affirming news, life-afflicting news, God is absent and God is present news.
Does it matter, this thing we do? Do the "words of my mouth" make enough difference in the world?
*Â Â Â Â Â  *Â Â Â Â Â  *
Several years ago, my bishop asked me to "fill the pulpit" for a few Sundays at a church awaiting the arrival of their new pastor. And so I preached to people I didn't know, in a church that wasn't mine.
However, when I gazed at those unfamiliar folks, I knew they were flawed like me. They were precious like me.
I've been ordained since 1977, but have no sermons on file. When that cupboard door opened in the senior pastor's office, how much did it influence me? Early in ministry, I decided against accumulating old messages. I didn't want to look back on enough hoarded paper to cause a shelf to sag in the middle. And—fool that I am, fools that we all are who claim the pulpit—I wanted each message to be new. Do I retell stories in sermons? Yup. And though I don't preach much anymore, have I ever preached a sermon rerun? Nope.
In that church where I knew no one, I knew nearly everyone . . . there was a guy in the back wearing a three-piece suit who'd attended his first AA meeting the day before. There was an elderly woman who'd claimed the same pew real estate for fifty years, but since last month and her husband's death, the spot beside her was empty. A skinny teen with a crush on a girl for the first time fidgeted behind the old woman. Not far from the teen, a woman wondered about leaving her husband. A middle-aged man across the aisle was convinced tomorrow's meeting with his boss meant his job was eliminated. By the stained glass window depicting Jesus' empty tomb, a single mom silently practiced her speech to tell her children about the return of her breast cancer. Two rows back, there was college student failing her classes . . .
And so I said the opening prayer. Psalm 19 settled me down. Psalm 19 helped me remember. Psalm 19 ended and a new sermon began.