I Kings 2:10-12; 3:13-14 – The 12th Sunday after Pentecost – for Sunday, August 16, 2015

"Ask whatever you wish, and I'll give it to you." (I Kings 3:5)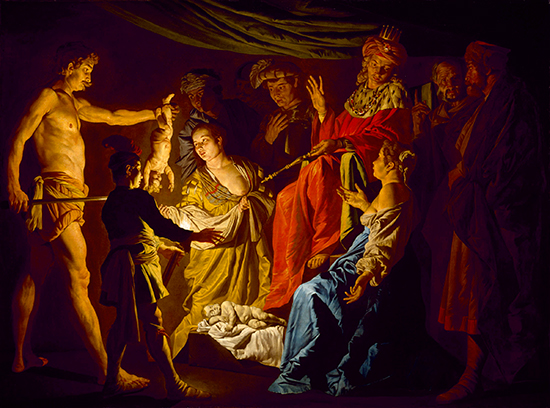 King Solomon dreamed.
Dreamed of God.
Dream on, we humans. The fools and saints dream. Did Adam dream in Eden? Didn't the old prophets dream . . . waking dreams of justice, and the nighttime dreams of self-doubt? In the grand, humble story of Jesus' birth, Joseph dreamed. Paul must have tossed and turned in jail cells, with dreams of hope, dreams of memories of a voice calling him into new life and purpose. Dream on, we humans.
Solomon dreamed. Near the shrine at Gibeon, Solomon must have slept as a contented man. He was, after all, king. Adored. Revered. Feared. He was David's son, the heir to a sprawling realm of land and people. He was Bathsheba's bad boy that turned out good. Dream on, King Solomon.
And so at night, in the hush of Gibeon's silence, probably with guards surrounding him, with swords and spears ready, the young king slumbers. Is he alone? Did he yet have any of his thousand wives and concubines to please and comfort and delight him? Does a breeze waft through open windows? Does a wild dog howl? Do the branches of a tree shift and groan? On he sleeps, safe and sound. On he sleeps, cushioned by the finest bed, covered by the finest blankets.
The voice comes. Holy it is.
God said, (so the Bible said), "Ask whatever you wish, and I'll give it to you."
Oh let this be my dream!
A dreamy visit from God Almighty! This wasn't Gabriel, an angelic messenger from God whispering into Mary's ear. This was the real deal, the first string, this was . . .
God.
Asking.
Whatever you wish.
Let's let Solomon sleep, weary from his journey to Gibeon, or exhausted from sporting games with his devoted guards, or spent because one wife competed with the next wife to bring the king endless nocturnal pleasures. He already has more than enough.
Can't it be my turn?
Your turn?
God.
Asking.
Whatever you wish . . . and it will be yours! God as genie. God as a rich uncle. God as Santa.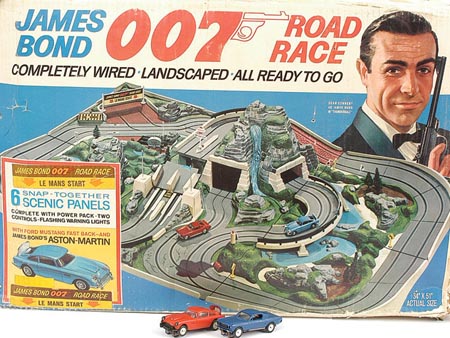 As a young lad, enamored with James Bond, I demanded—wished, excuse me—the James Bond Road Racing set I'd spied in the Sears & Roebuck catalog. Didn't I deserve it for Christmas? For weeks, nay months, I hinted. I pleaded. I hoped. And, God-like, my parents bought it for me. Oh, wonder of wonders, now I could erect the elaborate contraption and steer the tiny electric cars along the brutal, unforgiving roadways of Le Mans. Just like 007! Alas, my license to thrill was a disappointment. Memories are miserable from that long ago longing. The road racing set, with its high speed straight-aways and dramatic twists and turns on a mountain route might've have looked swell in a catalog, but were cheesy and junky on the family room floor. Everything was cheap plastic (easily broken) and the cars were duds (already falling apart) before they were first fitted into the electric tracks. My father returned it to Sears before New Years Eve.
Whatever you wish . . . and it will be yours! God as the giver of winning lottery tickets. God as the bachelor handing the final red rose to a demure—ah, but not that demure—bachelorette.
All of my friends in college were getting married. The "all" is a lie, of course, but two or three did get hitched before graduation, and that was enough for my wishing (or was it lusting) to be triggered. Life was magic. Life was easy. Life would be perfect. The only requirement involved popping the question to the first girl I was truly serious about and the rest would be blessed history. Wishes were muddled with sex and fantasy, with tender assumptions and terrible judgments. I was married a few weeks after turning twenty-two and dumped and divorced before the twenty-eighth candle had been stabbed into my birthday cake. This time, there were no parents to lovingly cart the broken pieces back to Sears.
Whatever you wish . . . and it will be yours!
Solomon already had it all, and the damn prince asked for what had no shape or form and yet shaped and formed every decision in life.
Discernment.
How I despise Solomon when reading this passage.
He. Does. The. Right. Thing.
Dream on, and what if God does arrive in the stillness of my night, between the barking of the dog and the swish-swish of branches against each other, between the waking memories of guilt and the restless needs to give or receive forgiveness? What would I wish for? What would you wish for?
A toy, for there's always one more toy?
A toss in the bed, for even the old fantasize?
Fortune? Fame?
Without a hint of gray in his beard, unwrinkled skin, and limber muscles, how did Solomon know to ask for the only thing worth asking for?
Here I am, if not an old man, old enough to know better and still struggling to ask for the right thing.
I pray for discernment. May it be a wide awake prayer.
"We must be careful with our lives, for Christ's sake, because it would seem that they are the only lives we are going to have in this puzzling and perilous world, and so they are very precious and what we do with them matters enormously." – Frederick Buechner