2 Samuel 11:1-15 – The 9th Sunday after Pentecost – for Sunday, July 26, 2015

"Place Uriah at the front of the fiercest battle, and then pull back from him so that he will be struck down and die." (2 Samuel 11:15)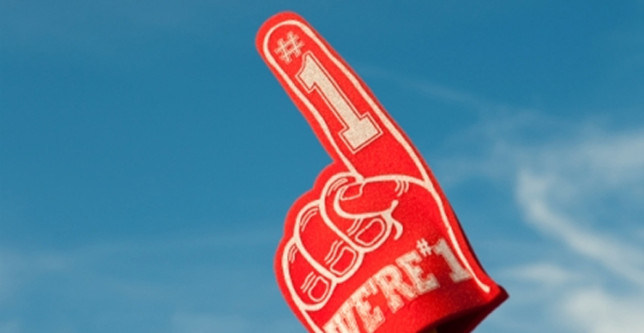 Last week I read Psalm 89:20-37. If you follow the Lectionary, you did too. Maybe you used that Psalm for a sermon or ignored it. Maybe, when you read Psalm 89, it was for the first time.
Or, if you're in the majority of the world's card-carrying adults, you don't know about or don't care about the Lectionary. Regardless, let me refresh your week-old memory of the Psalms (or share a completely new verse with you):
Once and for all I have sworn by my holiness; I will not lie to David. (Psalm 89:35)
The "I" used twice in the above verse is the very Holy "I." Which is to say, depending on your pronoun proclivities, the "I" is God him or her self. And this one verse is representative of last week's Psalm lesson. Word after word and verse after verse, Psalm 89 depicts the Holy gushing about King David. It's almost like the Almighty sits on the fifty yard line, waving an oversized We're #1 foam finger, while David strides, tall and proud, toward the middle of the field.
For my Lectionary study I use a workbook printed by Abingdon Press that positions all four readings—typically the Old Testament, Psalms, Gospels, and New Testament—on a single page. And so, each next week, I move to the next page. Backwards, forwards, all it takes is a flip of the page. This week I felt whiplash.
Last week: I will not lie to David.
Flip the page.
This week: And yet David will lie. Lie to manipulate and lie in a "Biblical" way. (Hold that thought.)
I've never met and don't know any of the scholarly types who stitch the Lectionary together for our faithful pleasures. I'm sure they're all more theologically astute than me. I have no idea how they make their decisions, other than rotating Mark, Matthew, and Luke's stories about Jesus on a three-year cycle. During some weeks, it's obvious why a particular Psalm is read at the same time as a passage from Luke or Mark. However in other weeks I'm flummoxed. If asked why a slice of Leviticus was positioned near a dose of Ephesians, I might mumble, "Those Lectionary experts are way smarter than me. If I'd gone to a different seminary, maybe I could tell you." Trust me, I'd have an excuse for my ignorance. It's what we humans do, isn't it? Come up with excuses?
Now let's return to that irreverent image of God sitting on the stadium bleachers. The Holy One swoops that clunky fake finger back and forth. Go David! He's my main man! Awesome dude!
Now we'll flip the page and Bathsheba makes an appearance. And then Uriah, her ever-loving hubby, also takes the field.
If you want, for the sake of extending my imagined view of God Almighty hollering from the stands, let's make David the star quarterback, doll up Bathsheba in a cheerleader's skimpy outfit, and have her main squeeze Uriah play a tough-guy offensive lineman. The fans barely know Uriah's name, but he has the proverbial heart of gold and goes about his thankless job as well as he can. Uriah loves Bathsheba. He idolizes David, the quarterback.
And then David winks at Bathsheba . . . Hey, baby, whatcha doing after the game?
But enough cute modernizing. It doesn't matter what roles are played or what outfit, skimpy or chaste, anyone wears.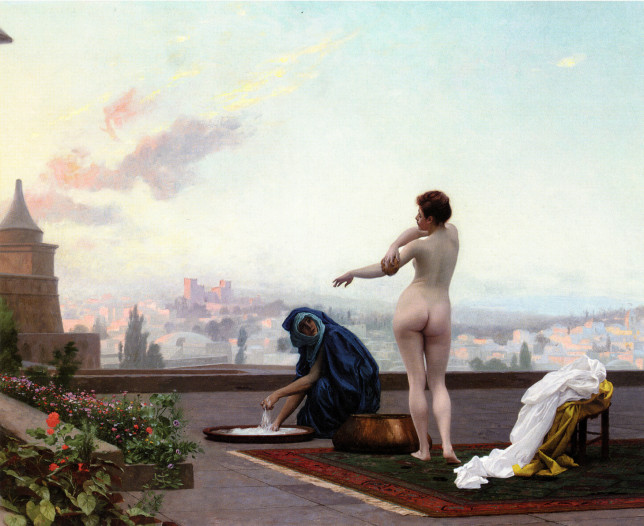 It's the spring of the year, 2 Samuel dangerously states in this week's Lectionary offering, the time when kings go out to battle. But for King David, it won't be a battle beyond the walls. He will engage in an internal battle with his selfish flaws. And he will quickly lose. His longing for Bathsheba makes him the fool. His attempts to cover his indiscretion make him pathetic. His power to get his way—for David is the king—made him a murderer.
True? Can we call Israel's greatest prince a murderer? What word would you choose?
David, Bathsheba, and Uriah never cease to disturb me. I've read about them countless times, first as a Sunday school kid having no clue why David stared at Bathsheba and as an adult knowing exactly why David leered at her. (And why I also would leer.) Every time I return to this passage, my teeth clench like a trap and my throat goes Death Valley dry. But am I bothered more by David's past actions or my own present weaknesses? The Bible brazenly holds up a mirror to history, and yet we see our own faces. One Lectionary week before, God cheered David in the Psalms; the next week, the next page if you will, we roller coaster into 2 Samuel's sordid story. The verses selected for the Lectionary end callously a Uriah carries his own death sentence in a note written by the royal hand of the king he loved.
Please, I pray, help me avoid every cliché that would give a feeble excuse for David's long ago actions, and for my actions today or tomorrow.
How can God remain faithful to the likes of David? (Or to you or me?) How can God—and the Bible's assortment of imperfect writers are steadfast witnesses to this—give humans the gift of free will and continue loving us while we intentionally harm our self, others, and the good earth?
But God does.
I believe God believes in us more than we believe in God. Thank God for that.
(A version of this was first posted on my site in 2009 . . . hey, I had to prepare for a memorial service and had less time to wonder and write.)