Isaiah 6:1-8 and John 3:1-17 – Trinity Sunday, the 1st Sunday of Pentecost – for Sunday, May 31, 2015

"Then I heard the Lord's voice saying, 'Whom shall I send . . .'" (Isaiah 6:8)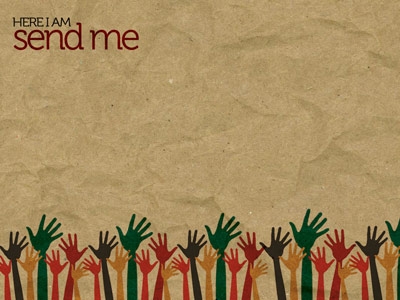 I demand an additional verse to the Bible. Let Isaiah's sixth chapter have fourteen verses rather than thirteen. This action won't add or subtract any words, chapters, books, or testaments. It's barely a hiccup. It won't even register on the Biblical Richter scale of changes. I'm confident all readers can adjust to this tweak with lickety-split ease.
Here's what Isaiah's sixth chapter and eighth verse looks like now:
8 Then I heard the Lord's voice saying, "Whom should I send, and who will go for us?" I said, "I'm here; send me."
Here's what I want:
8 Then I heard the Lord's voice saying, "Whom should I send, and who will go for us?" 9 I said, "I'm here; send me."
Now it's Isaiah 6:1-9 for the Trinity Sunday lectionary reading and Isaiah 6:1-14 for the entire chapter. And, ta-da, when you continue into the seventh chapter, reading the prophet's demands and challenges, you're back on familiar ground. By the time you reach Isaiah 8:1's tongue-torturing "Belonging to Ma'her-shal'al-hash-baz . . ." you'll have forgotten that earlier alteration two chapters before.
Why do this?
I don't want anyone, aloud or silently, publicly or privately, to arrive at Isaiah 6:8 and read the next twenty-three words (at least it's twenty-three words in the Common English Bible) as one unit. You know how people suck in a lung-full of air before blowing out birthday candles? It wouldn't require an effort like that to have sufficient oxygen to read the currently numbered verse eight.
So I declare a pause! I plead for an intake of breath!
"Whom shall I send?" Isaiah heard in his vision. This was a call. A summons. This was a vision of God, of a holy throne, of winged cherubim; it's a query from a different time and it's also a completely here and now hope.
In other words, to quote poet Mary Oliver, "What will you do with your one wild and precious life?" Will you preach truth to power? Or, to make it simpler and harder . . . will you speak truth to your loved ones? Will you serve your neighbor even if you despise her? Will you walk a mile in another's shoes? How about a marathon instead of a mile in those same stinky shoes? Will you turn the other cheek and then forget you only have two? Maybe even seventy cheeks, or seven times seventy?
Will? You? Do? That?
"Whom shall I send?" was and is an ordination question. It's also a question that comes before any ordination questions. It's even more a question that doesn't care whether you're an ordained clergy or not . . . or ever will be. "Who will go for us?" sounds like an insignificant voice weeping in the loneliest and most fearsomely dark night. "Who will go for us?" will also be asked on the same bright and beautiful day when your best friend has invited you for a game of golf or tennis or cricket or whatever it is that is your most favorite activity with your most favorite friend.
And yet, on that dark night or bright day, who will go? Will you go?
I want me to pause. I want you to pause. I want an intake of breath. Be careful with the answer.
And don't dare think it's only a once-in-a-lifetime question. Nope, faith ain't that simple. My newly renumbered question in verse eight will pop-up on a regular irregular basis. Verse eight is the lion and you are the lamb. (Or is it the other way around?). It slaps you in the face or whispers in your ear. Verse eight delights in tossing out a banana peel just when you're about to turn a corner . . . a corner on your walk or in your life.
*Â Â Â Â Â Â  *Â Â Â Â Â Â  *
In John's Gospel on this re-versed Sunday, Nicodemus hurried through the streets and alleyways of nighttime Jerusalem to meet Jesus. He sought to ask the enigmatic and frighteningly honest carpenter from a backward Galilean burg a few questions. The Pharisee can't not ask his questions.
I imagine Nicodemus arriving at the door. First decision: does he possess the courage to knock, have the door open, and stand still while an interior light revealed his troubled face? He knocked, and was invited in. Second decision: should he really ask aloud the questions that won't leave his wounded, wondering heart and that, day after day, made his head hurt? He asked. Third decision: will he remain, and not retreat, and listen to the answers? He remained.
And the answers (and more questions) came from Jesus. Nicodemus' heart pounded. His head no longer ached, but soared with possibility.
What is Nicodemus' next decision? (Remember, the various forms of Isaiah's new verse nine will keep on coming . . .)
Well, that decision took a while! Nicodemus "disappeared" from the Gospel until John 7:50 (look it up, if you want). But the real kicker, the next sharp-edged, life-altering decision, surfaced in John 19:39 (look it up if you dare). The man with questions once walked alone across a dark city with a troubled heart. But Nicodemus' next decision about how he'll respond to Jesus' answers unfolded in the bright, cruel, truthful light of Good Friday.
Now, that was a pause. The writer of John really, really, really knew how to give us a huge, gaping, chasm of a pause between question and answer.
*Â Â Â Â Â Â  * Â  Â  Â  *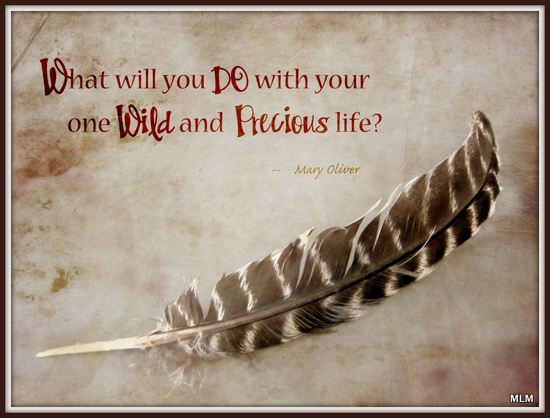 The Holy calls. The Holy hints. The Holy lures. There are times when our reactions will be immediate. This is good. I've sat in my office or a hospital room or a strange kitchen and answered an immediate "Yes!" to another. They didn't need to complete their question. I would try to be there for them. I would help, listen, or pray with them. Now. Here.
And yet, I wish for that extra verse in Isaiah. Don't race through it. Don't press the question against the answer. In the ways the Holy does ask, we sometimes should hesitate. Not because we want to evaluate the divine invite, or form a committee to talk the idea into submission, but because our answer—and the gifts and graces unique to each of us—have consequences. Your wild life matters.
Who will I send?
That was a question for Isaiah. But now it's your question. The Holy has placed it before you and the answer will change your life. The newly reconfigured verse eight ends.
Take a breath. The new verse nine must be all yours when it's spoken.