Jeremiah 31:31-34 – The 5th Sunday of Lent – for Sunday, March 22, 2015

"For I will forgive their wrongdoing and never again remember their sins . . ." (Jeremiah 31:34)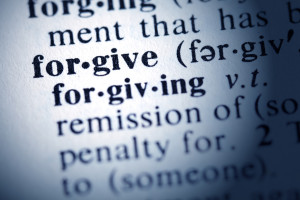 "For I will forgive their wrongdoing and never again remember their sins . . ."
Two questions stalk me in the early mornings before any first word of a new lectionary-inspired musing is typed. These questions are simple and unsettling:
Can you say anything new?
Will you be honest?
Since that honesty question has been admitted, I'd better be honest. Usually, there is an "I" in those two queries rather than a "you." Can I say anything new? Will I be honest? It is merely me questioning myself. It is no more than an odd, banal moment of a writer' and believer's self-awareness when seeking to start and finish a faithful sentence. And yet there are enough mornings when an unexpected you—not I—anchors the phrase. Dare I call that unbidden you another voice; perhaps a divine nudge, a Holy whisper with a Holy urgency? Is it a challenge to be, well, fully me?
How presumptuous to consider it might be God questioning how I strive to share my faith! Why would God ask that of insignificant me? God surely has better, bigger, and bolder things to do . . . right?
But I'm avoiding the questions.
I often do.
What can I say about my faith that will be new?
I preached my first sermon as an ordained and barely trained pastor nearly forty years ago. I've wandered around quite a few pulpits. In thousands of sermons, I've cleared my throat and shared a cautionary opening prayer—a plea—to God to help me survive the next vulnerable, face-the-pews moments. I've taught kids in confirmation classes and adults in Bible study sessions. I've sprawled on the floor with first graders eager (or far from eager) to learn about Noah and the flood or Jesus walking on water. I've fed college students with tuna sandwiches while sandwiching in an ancient lesson from Isaiah or Micah that was also painfully relevant for today's troubled world.
Haven't I said it all? Done it all? I've interpreted and translated and proclaimed in two different centuries! How many clever ways have I journeyed with Joseph and Mary to Bethlehem? How many inspired ways have I retold Adam and Eve's fruitful, fateful bite of the knowledge of good and evil? How many ways . . .
What can I say that's new? What can you say that's new?
And, gulp, that is honest?
Like, for example, what can I say about the divine verb forgive? I will forgive their wrongdoings, the Holy announced in Jeremiah. I could've found forgive in numerous other verses. It's all over the Bible, like springtime bees on wildflowers. In my dusty and out-of-date Strong's Exhaustive Concordance, with its tally of all the words in the King James Version, the well-stocked section on forgive also points researchers to forgave, forgiven, forgiveth, and forgiving.
As a Christian, especially one with such a fine education, it's easy for me to search for Jesus' views about forgiveness. (And Paul was no slouch about forgiveness either!)
As a Christian—as an honest Christian—I know forgiving is an essential component in other faith traditions. While I won't spend any web time searching for pithy insights about forgiveness from Buddha or Mohammad, I'm sure I could easily find 'em. And I could wow you (or bore you), dear reader, with long ago or just yesterday declarations about the importance of forgiveness from conservative and liberal theologians, from spiritual but not religious folks, from ethicists and atheists, from Oprah and Wayne Dyer, from films and books, from . . .
But. I. Have. Nothing. New. To. Say. How tempting to cloak thoughts of forgiveness in other's quotes. How seductive it's been to tease with paragraphs filled with anticipatory insights about forgiveness and yet to say nothing . . . so far!
At least I'm honest!
Forgiving another doesn't make me a better Christian. After all, as a Christian, shouldn't forgiveness be as routine as breathing?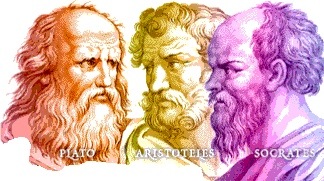 Forgiving another doesn't make me unique as a Christian. Obviously, the passage from Jeremiah that I chose today (or that chose me) is a Jewish source predating Jesus. Buddha, equally obviously, lived and died centuries before Jesus was an angelic glimmer in Mary's eyes. Plato, Socrates, and Aristotle, the familiar trinity of Greek philosophers, contemplated the virtue of forgiveness hundreds of years before Jesus' ministry.
First come, first serve, right? That's only fair!
But why is it so hard to forgive myself? Why is it easy to say or read that God forgives me and yet it's so hard to comprehend? No, I should be honest. Why is God's endless and boundless forgiveness of humans—of me—so hard to believe in and live from?
Because . . . I don't deserve to be forgiven. Because . . . I haven't earned forgiveness. Because . . . I hardly understand forgiving. How quickly I could provide a list of those I've publicly hurt. How easily I could list what I've privately done in my life—what I did yesterday—that was unforgiveable. Either list is a deep well of shame and blame.
The season of Lent, the preparation for Easter, has nothing to do with deserving, earning, or understanding. In Lent's honest verbs, there will be nothing new or special to learn. I am, after all, still struggling with the old and true: that the Holy so wholly loves me that I am forgiven.
You are forgiven.