Exodus 20:1-17 – The 3rd Sunday of Lent – for Sunday, March 8, 2015

"Do not desire your neighbor's house. Do not desire and try to take your neighbor's wife, male or female servant, ox, donkey, or anything else . . ." (Exodus 20:17)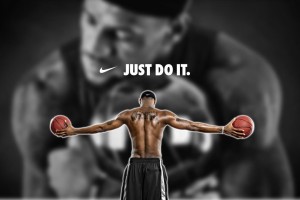 Pick your sponsor.
For over twenty-five years Nike has told us: Just do it!
Run. Jump. Climb. Score. Dive. Slam. Tackle. Dunk. Be active!
As an aging baby boomer who has enjoyed biking, hiking, shooting hoops, and smacking an ace on a tennis court, I can still get all tingly and energized when Nike's LaBron James or Serena Williams show me how it is done by the pros!
And for the last dozen years we've heard actors like gravel-voiced Ed Harris and smooth as clover honey Josh Lucas implore us to head for Home Depot and "Let's do this."
Build. Spackle. Glue. Paint. Sand. Bolt. Hammer. Fix. Be active!
All hail the epoch of D-I-Y! Even people like me, with ten thumbs and a glazed look after staring at any list of instructions, get inspired by Home Depot's cheerleading to make improvements in my house, garage, and yard. This is the chorus of our culture:
Do it!
Just do it!
Do it now!
Let's do this!
Do it yourself!
Do it!
And yet whenever I read the 10 Commandments, the aerobic two-letter verb "do"—part of the raucous soundtrack of modern life—is abruptly stopped in its tracks by the addition of "not."
You know those ten. You know how negative, how not modern, the commandments were and are. Here, in all of their anti-do glory are the final five edicts issued by God and delivered by Moses:
Do not kill.
Do not commit adultery.
Do not steal.
Do not testify falsely against your neighbor.
Do not desire . . .
(I'd suggest concocting your own expansive list of what not to desire for the final and 10th commandment. While it's easier in a take-the-Bible-literally way to resist the ancient neighbor's wife or ox or donkey, let's face it . . . pornography, booze, drugs, or lusting for the Powerball prize of $545,000,001.99 (and counting) weren't huge temptations during the decades Moses and the complaining, griping, foot-dragging Hebrews spent in the desert.)
But wait!
DO is sweating, risking, and moving forward! DO is progress. DO is accomplishment.
DO NOT is a cold shower. It's staying in bed and pulling the covers over your head. It's wearing your jammies in the afternoon. It's hanging 'round with the do-nothing trinity of procrastination, hesitation, and excuses.
Or is it?
As much as I have claimed faith is better understood as a verb than a noun, and as much as I'd prefer to be identified as an active believer rather than a member of any denomination, the season of Lent confronts me with the power of the do not.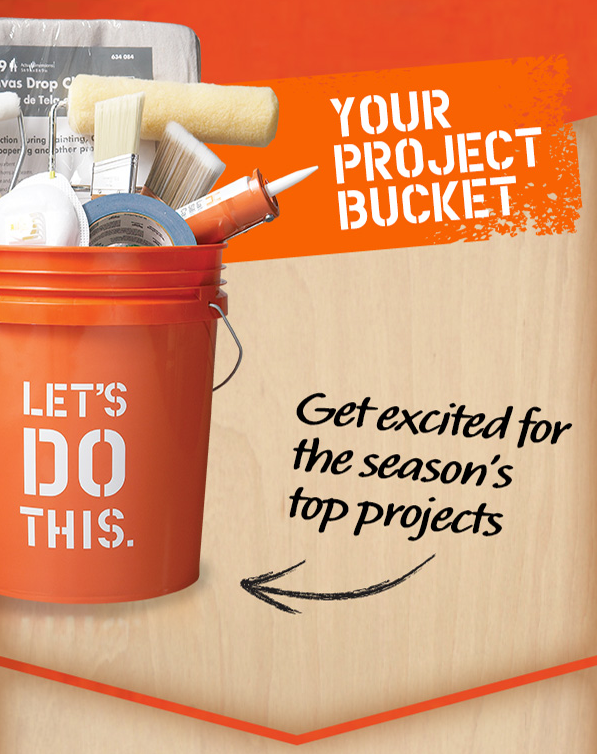 We do live in a time when temptations overwhelm us. And I'm not talking the temptations of recreational drugs or naked bodies. Home Depot's high-paid, survey-driven, consumer-seducing advertising executives are supremely confident that most folks want to improve their houses, garages, and yards. We want to save money, impress the next-door neighbors (who always seem a smidgen more skilled than we are), and start and finish the job before the weekend ends. Our to-do lists, honey-do chores, and d-i-y projects remind us there is always one more thing to accomplish. And they remind us that we have accomplished so little when another Monday rolls around and we're exhausted. What Home Depot claimed could be finished by the conclusion of a 60-second commercial is now a partially painted wall, a half-carpeted room, or kitchen faucet boasting a choice of cold or colder water.
Or am I pessimistic? We do do it! We do finish the task. The new family room floor is the envy of the neighborhood. The landscaping in the front lawn is now drought-resistant and we are sipping a beer and admiring our do . . . do . . . done work.
Except that commercial plays again, either on television, or in your head, and there's more to do next weekend.
Stop.
Do not.
In all the activity of Lent, in the preparation for an Easter that matters, at least one of verbs we can't ignore is the do not.
Why can't we rest? Really! All faith traditions—though I'm most familiar with Christianity—implores believers to be still. To listen. To wait. To calm our hearts and slow our breathing. To pray. The culture around us, surrounding us, confounding us, cajoles us into activity . . . or guilt about a lack of activity. But the heart of the heart of our faith gently nudges us to slooooow dooooown. The do not is not inactive, but proactive. It takes effort to listen. It takes effort to wait. It takes effort to contemplate. The do not commandment is essential for refreshing, re-creating, and renewing; it is essential for Easter.
In the season of Lent, God desires to sponsor me (and you) to engage in some do not.