Luke 1:26-38 – The 4th Sunday of Advent – for December 21, 2014

"When Elizabeth was six months pregnant, God sent the angel Gabriel to Nazareth, a city in Galilee." (Luke 1:26)
She was confused by these words and wondered what kind of greeting this might be. "The angel said, "Don't be afraid, Mary, God is honoring you."
"Mary," in the sheltering darkness of the room, is alone but doesn't feel lonely. She leans forward, alert.
Why does this moment feel different?
"Gabriel" slips unnoticed into the building, as hesitant as he is hopeful. With curious eyes, he scans the unfamiliar surroundings.
Is this the moment that will make a difference?
*Â Â Â Â Â Â  * Â  Â  Â  *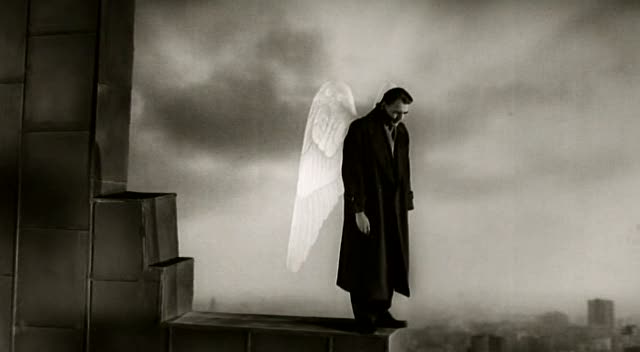 In several of the churches I served, I asked a young woman—maybe fourteen or fifteen years old—to read Luke's familiar verses where Mary was informed about her impending pregnancy. I wanted a reminder that the first Christmas story hinged on the voiceless. In the so-called Bible times, all women were considered property; Mary's identity would always be based on which him she married. She was merely some man's future wife from a ho-hum village in a meaningless region that barely appeared as a dot on the sprawling map of the empire. Like a million other female nobodies, Mary lived in an era when the powerful trampled the weak, and the haughty rich acquired more treasure while the humiliated poor spiraled deeper into poverty. (Though it's always been and still is this way.)
I have (mostly) never believed in the angels I read about, taught about, or preached about in all the churches I served. Gabriel, one of a handful of the Bible's heavenly host with a name, was only a figment of an ancient, ignorant, and superstitious imagination. Hey, I'm a seminary-educated ordained minister, taught to analyze scripture, trained to question source material, and fully cognizant of the trap doors when taking the Bible literally. I'm confident the denizens of the pre-modern world believed that winged messengers delivered delightful (or dreary) news to mere mortals. They routinely believed that fearsome storms and a ruined crop revealed God's anger, or that a gentle rain and a bountiful harvest confirmed God's blessings. Those who pleased God were the rich, the healthy, and the royal. Those who displeased God were . . . well, everyone else.
I am also (mostly) confident that those living in this current age of science and technology have never and will never be "visited" by any divine beings, with or without wings.
But—no surprise—tradition annually led me to have the Christmas tale read. And so a young woman's voice echoed in a contemporary sanctuary as Mary's ancient story was told again.
How did Mary feel? Confused, the writer of Luke declared.
And what of the angel? Though stifling a grin while cocooned in my ministerial robe and stole, when Gabriel appeared each December his problematic presence nudged (and nudges) me in uncomfortable ways. With my highfaluting degrees, my sarcasm and cynicism, I should dismiss his feathery inclusion in the birth mythology of my faith.
And yet I can't quite ignore him. (Or did the ancient believers view angels as an "it?")
What did Gabriel say? Don't be afraid, the writer of Luke declared.
So here I am, again, a modern fellow with modern thoughts, with modern sensibilities, with a modern way of claiming values, making decisions, and setting goals.
When Gabriel shuffles into Mary's room, why do I hold my breath? Why does my expensive education seem inadequate?
* Â  Â  Â  * Â  Â  Â  *
I'm (completely) convinced a "Mary"—young, old, or in between—and a "Gabriel"—with or without wings—will visit when we least expect it.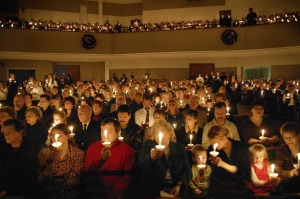 A "Mary" will arrive at your church on Christmas Eve, or maybe on the sparsely attended Sunday a week after Christmas. This "Mary" will blend into the crowd. She looks familiar, or she doesn't. She's poor, or poor in spirit. But, if you notice her, she seems to be waiting. It's as if what the preacher says next will matter. Will today's words speak truth? The waiting almost hurts, because this "Mary" needs the right words said right now. Do you—whether you're ordained or not—know how important your next words are? On the fourth Sunday of Advent, we are cautioned to be careful with what we say. "Mary" is listening.
What if "Gabriel" is just a guy from out of town stumbling into your Christmas Eve service, or maybe in the middle of July when all the regulars are taking the Sunday off? He's there—though you can't tell from his angelic expression—to share something. He must talk to someone. He has something worth sharing, worth taking a moment to listen to when he politely asks if you have a minute. Will you take a minute for "Gabriel?" On Advent's fourth Sunday, whenever it occurs, someone may have something more important to say than you do.
Mary and Gabriel are part of a long ago legend, written in a book eventually called Luke to counter the Roman Empire's assumptions and corruptions. The human empire fell (they always do); the holy enough words remain (they always do).
And a Mary arrives.
Gabriel is there too.
They are on the pages.
They are in the pews.
They are the next people you meet. Advent, in this time of confusions, invites you to help encourage another. Advent, because all of us are afraid, invites us to remember the next person may have something to say that changes everything.
(*Though I don't mention it in this essay,  I couldn't resist posting a still from Wim Wenders' Wings of Desire. For me, with my faith and doubts, it remains the best depiction of an angel in a film . . . the picture is from here; the Christmas Eve crowd picture is from here.)