Mark 13:24-37 – First Sunday of Advent – For Sunday, November 30, 2014

"Watch out! Stay alert! You don't know when the time is coming." (Mark 13:33)
Watch out! Stay alert! You don't know when the time is coming.
The first scriptures of Advent are unsettling. I don't like them. I'd prefer to hurry to the next week's readings, to arrive in Bethlehem as quickly as possible. Joseph and Mary and the shepherds and the magi and the angels are familiar. They are safe. After all, I put their ceramic figurines on my mantel.
The scripture that shouts at me to Watch out! never feels safe. I dread the questions these fierce apocalyptic verses cause me to ask.
*Â Â Â Â Â  *Â Â Â Â Â  *
Will I ever be healed?
I weary of waiting to be healed. First, I'm talking about my body. Once, as a youth, I felt immortal. I did. Embarrassing confession: in my twenties and thirties, I didn't think I'd age like others. Even after a wrenching broken leg, even after a first and second knee surgery by my late forties, I thought I'd be . . . different. I'd never be the one with the cane or walker or the one whose doctor warned you have to count calories or reduce cholesterol. I would forever disdain the elevator and bound up the steps.
But aging gets the last laugh. Judgment wears clever disguises.
And yet, it's not really my body that needs healing. How silly of me—how self-centered—to contemplate immortality. Look in the looking glass, kid! Can I count the gray hairs? Once, but no longer. Birthdays accumulate. Skin wrinkles. Steps slow. Eyes dim. Hearing falters.
It's my heart that longs for healing. As time sprints past, I honestly say to people that I don't have regrets about my now deceased parents. We had a loving relationship. We talked. We spent time together. But I lie when I say I don't have regrets. My heart longs for one last conversation with Dad. My heart desires one more walk around the neighborhood with Mom. My heart also aches for Ray and Dorothy Hart, for Wil Behrend (the best father-in-law ever), for the countless funerals and graveside services I've done where I comforted parents and children and never felt like I said enough, or said the right thing. My heart aches for the friends I don't live near and can't touch on a daily basis. My heart aches when I admit I haven't outgrown my childish ways of selfishness. I am a gray-haired boy, a man with an aching heart. Scripture claims soon—Watch out!—and judgment will come. But nothing yet. Waiting I am, burdened with a wounded, mortal heart. Please, before judgment, let me heal.
*Â Â Â Â Â  *Â Â Â Â Â  *
What can I do to ease your suffering?
Last night (as I first crafted these words on a dark November morning), I helped lead a "Hope for the Holidays" workshop. It was sponsored by the hospice where I work. About forty people attended. All were suffering because a child-parent-sister-brother-best friend-wife-husband-grandparent had died. Our goal—our hope—was to provide thoughts and ideas for those grieving the death of a loved one during this "festive" season. We cast out some words. We shared our expertise. We reminded each person that grief was unique, that grief was a rollercoaster of feelings, and that grief's anguish would lessen. We weren't lying. We told the truth.
A woman shook my hand as she left the workshop and headed for the parking lot. She told me her name. I didn't recognize it. She told me I'd talked to her on the phone several times after her loved one had died. I couldn't recall those calls. She was crying. She was sad. She thanked me for being helpful and hopeful to her during the calls. And yet I couldn't remember her. I've made thousands of bereavement calls to people, and a few to her, and I can't remember their names, or her name. She said I'd made a difference. Indeed, in the dark of a November night, her teary eyes glowed as she expressed gratitude.
I had helped her. I had helped her. I had helped her.
But in that dark night, I knew she was still so broken. Bereft. Her world had ended when a beloved died. She was living in apocalyptic times. And I couldn't remember her name for the life of me.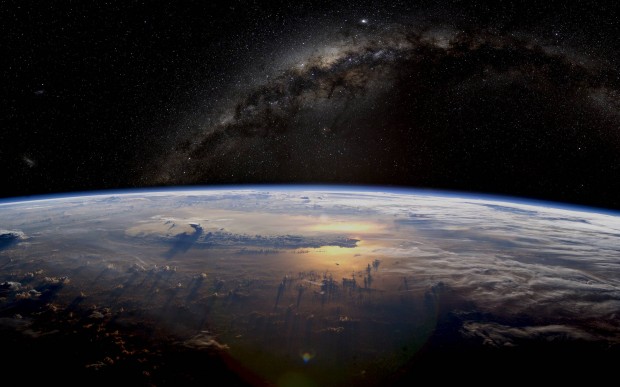 The world groans with suffering. We are seven billion and more on this spinning, sapphire planet and all of us hurt. We are forlorn wanderers, hurtling through the edges of the Milky Way, tears streaking our cheeks, the voices of the dead echoing in our souls. We are God blessed and God burdened. Judgment seems already to have come.
Here we are at Advent, as unprepared as usual. The first scriptures are always a Holy slap in the face, verbal mirrors of human failures, foolishness, and frailty.
Stay alert! I can't. I'm mortal, not immortal. My heart aches and I'm easily distracted.
Stay alert! I don't. I long to help others, but the names blur, my words are clichés, and the dark nights grow darker.
I despise this first Sunday of Advent. It exposes me for who I am.