Everybody wants to get to heaven,
but nobody wants to die.
In the span of a single day, I read and heard variations of that statement from two very different sources. One was a quote used in curriculum for a Christian education class. I can't remember the author's name attributed to the quote. The other source was a verse from a hip-hop song used for the soundtrack of a television show. I don't know the title of the song, or the group's name.
I bet the writer and the entertainer don't know each other. And I don't think, if somehow each one discovered the other's use of the statement, that there would be any accusations of plagiarism or nasty lawsuits.
I suspect it's a rather commonly used phrase, just as relevant for a scholar as for a singer.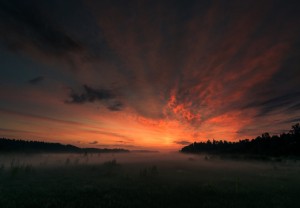 Easter has arrived. The words "death" and "heaven" will be proclaimed—shouted, whispered, prayed, sung—in churches around the world.
Along with Christmas, Easter is one of the two grand celebrations of the Christian year.
Christmas is easy; Easter is hard.
Imagine what you feel like a few days out from Christmas? No, I'm not talking about the exhaustion of shopping or the obligations of parties. How do you feel as you get close the end of the journey to Bethlehem? Regardless of whether you take the Bible literally, with every word and situation laden with unassailable holy truth, or dismiss it as a fanciful tale, I would bet there is the common ground of anticipation. With the smell of evergreens and the crinkle of bright wrapping paper, there is that birth. Maybe you slip into a Christmas Eve service, cold from a wintry night and cynical from a weary day, and you hear those familiar verses with gift-giving magi and trembling shepherds. And birth happens. A new child. A new hope.
Christmas is easy to sell, easy to employ a few familiar carols to tap into people's emotional needs and longings. But then you walk away, thankful that Joseph and Mary will do a good job of bringing the youngster up right.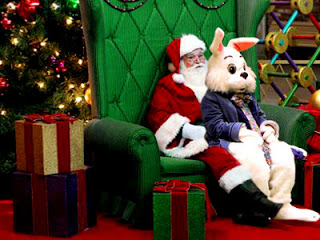 Easter, for all of what we say and sing of resurrection, is a hard sell. The Easter bunny will never be a match for Santa.
Jesus dies.
You get closer to Bethlehem, and birth is your reward.
You get closer to Jerusalem and the kid raised in Nazareth is up on that cross. Is placed in that tomb. Death.
And then, if you ease into the church on Easter morning, with those lilies adorning the alter, you stand and sing about "Christ is Risen." And maybe you sing it joyously. Or maybe you don't even open your mouth and you are simply around other people who seem to be singing it joyously.
Christ is risen.
Paul, writing to the community in Corinth (I Corinthians 15:55), asked, "Where, O death is your victory? Where, O death, is your sting?" Writing 1,700 years later, Charles Wesley (in "Christ the Lord is Risen Today) penned, "Christ has opened paradise."
But death still happens. Grief can be our frequent companion.
All of the Gospel accounts of what Jesus did after the resurrection, from Mark's handful of verses, to John's detailed encounters in chapter 21, reveal nothing about heaven or paradise. Of what is next. Of what happens after we die.
The resurrected Jesus doesn't start handing out a roadmap to the afterlife. If anything, and you can read this in any of the Gospels, he is more concerned with earth than heaven, with what needs to happen today rather than some tantalizing tale of pearly gates and golden highways.
But for me, as easy as it is to preach or write about the birth in Bethlehem, I'll take the early morning of Mark's Gospel ("And very early on the first day of the week, when the sun had risen, they went to the tomb.") or Luke's view of Peter's first reaction (that Jesus' resurrection was "an idle tale.")
We will all die. And none of us knows what happens next (except maybe that kid in the movie with Greg Kinnear.)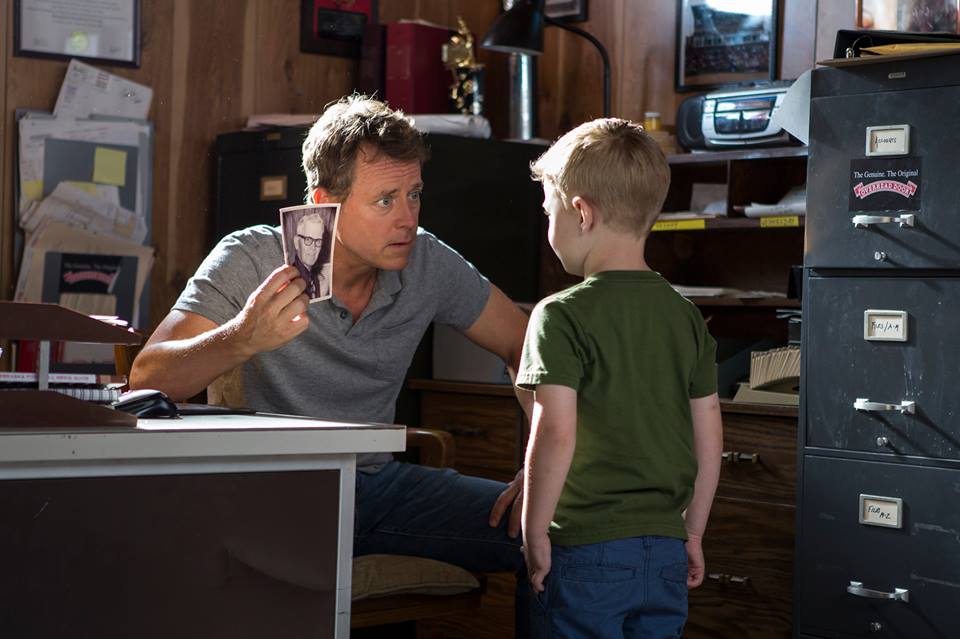 The empty tomb doesn't matter to me. The promise of heaven, of an afterlife, doesn't strengthen my faith. Paul was wrong . . . death still stings. Our tears will flow. Charles Wesley was wrong . . . paradise is not what matters.
Every Easter, I walk again with those friends of Jesus. Early morning is dawning and the headlines—chose any year—speak of war. Speak of hunger. Speak of loss and failure. Our day-to-day world itself seems an "idle tale." And yet not.
Is there a heaven? A paradise? An afterlife? Sorry, Easter doesn't fill in the blanks for those questions. What I do know is I am on a journey now. I am alive. There is yet work to be done. Joseph and Mary aren't here to raise the baby anymore.
For an Easter wish I'd like to change the song's lyrics:
May we help create God's realm of love on earth,
and may we all choose life today.
I suppose that doesn't work too well as a hip-hop verse, but I do believe the risen Christ invites us—you, me—to the earthbound path of bringing life to others.
(Dawn image from here; bunny and santa from here; film still from here.)