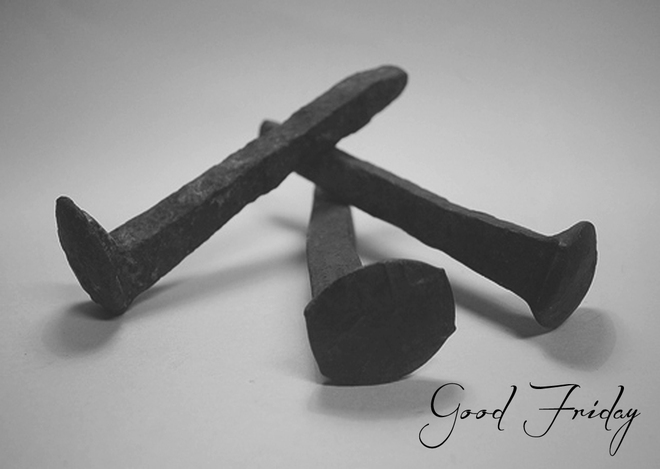 I'm grateful for* . . . Good Friday. Because as a Christian, it's a day that dares me to be honest with my faith. Please: no rabbits, eggs, chocolates or syrupy hymns. Please: no fancy language about atonement or how-God-works-in-mysterious-ways. Please: help me be reminded how we selfish, self-serving humans are so good (then and now) at building crosses and pounding nails. I don't believe Jesus died for our sins or died to promote chocolate bunnies. Me, I believe Jesus died because humans nearly always resort to violence. We get rid of troublemakers. And Jesus, my faulty faith also believes, trusted God's love even as everything—everything—fell apart . . . and even as he had no idea what would happen next. Sorry, on Good Friday, I get serious. I apologize. (Not really.)
What are you grateful for today?
*Normally, I post a daily "gratitude" on my Facebook page. Though this was what I first wrote when I considered what I was thankful for today, I just couldn't upload it onto the silly, lovely digital village of Facebook. Decided to put my words somewhere . . . which meant here.
(By the way, I hope you have a miserable, truthful Good Friday.)
Image from here.