Matthew 5:38-48  – The 7th Sunday after Epiphany – for Sunday, February 23, 2014

"Be perfect therefore, as your heavenly Father is perfect." (Matthew 5:48)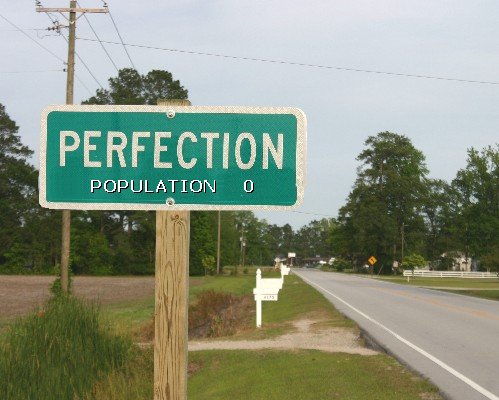 Jesus said . . . Be perfect therefore, as your heavenly Father is perfect.
Perfect.
Perfect. Perfect. Perfect! Perfect?
How often have I heard (or spoken) a statement like, "Such a perfect sunset?" (Insert meal, beach, child, drink, gift, date, prayer, touchdown, moment, sermon and a never-ending list of other words for sunset.)
"If you look for perfection, you'll never be content," Leo Tolstoy said in Anna Karenina.
"Have no fear of perfection, you'll never reach it," said Salvador Dali.
"I am careful not to confuse excellence with perfection. Excellence, I can reach for; perfection is God's business," said Michael J. Fox.
Why not invite the unlikely trio of writer Leo Tolstoy, artist Salvador Dali and actor Michael J. Fox into the conversation! Jesus said, be perfect, like God. Does that mean, ala Mr. Tolstoy, we'll never be content in our faith? Does that mean, thank you Mr. Dali, we'll never reach perfection . . . and therefore never "reach" God? Does that mean, according to Mr. Fox, we're focused on the wrong search, questing for divine perfection when we should settle for human excellence?
My wayward United Methodist heart must also include Mr. John Wesley, founder of Methodism. In his "A Plain Account of Christian Perfection," Wesley explained that Christian perfection . . .
is nothing higher and nothing lower than this, – the pure love of God and man; the loving of God with all our heart and soul, and our neighbor as ourselves. It is love governing the heart and life, running though all our tempers, words, and actions.
Ah! That's better.
Or worse? I wish the English parent of my denomination had reconsidered the word "pure." Though Wesley helps make sense of perfection, his "pure love" becomes another stumbling block for imperfect, impure me.
How.
Can.
I.
(Possibly)
Be.
Perfect (or pure).
Like . . .
God?
Tolstoy was correct. A search for perfection breeds discontent. Dali was correct. Achieving perfection is impossible. Fox was correct. I should lower my standards and merely strive for excellence. But John Wesley was sooooooo wrong . . . at least for me. I have enough failures in my life to know I haven't loved God with all of my heart and soul. (And my record for loving neighbors as myself . . . well, fuggedaboutit!)
Then why did Jesus say what he said about being "perfect?" Can I (puh-lease) dismiss his irksome words by claiming we shouldn't take the Bible literally? How convenient for imperfect, impure me!
And yet I have been perfict. Oops, I mean perfect*.
On Good Friday one year, in the isolated town of Willits, California (150 miles and, back then, three stoplights north of San Francisco on Highway 101), Dan Paul and I departed the Holy Week service. Dan, a gifted musician and all-around nice guy, was a part of my congregation. We mumbled and grumbled about the service.
Here is my (imperfect) view of a good Good Friday worship experience: it is a somber time, honest about human failure and blunt about Jesus' choice to trust God at the worst moment. At the service we attended, hosted by another local church, their version of Good Friday included a brightly lit sanctuary, recorded upbeat music and preaching about Easter's super-duper wonderfulness.
Dan and I, two people far from perfect, hated every raucous, ridiculous moment. We vowed to do something different the next year.
(Now see . . . my story of "perfect" already includes criticism and scheming.)
A year later Dan collected a ragtag group of his rock-and-roll buddies. With Dan singing, they would play a version of Phil Collins' "In the Air Tonight." We kept the sanctuary dark. We spoke bleak and simple words. We didn't shy away from confessing how awful humans can be to one another; we didn't ignore the cost of human failure as Jesus died on a cross. Candles were extinguished.
I will never forget Dan's keening, anguished voice singing . . .
I can feel it coming in the air tonight, Oh Lord
I've been waiting for this moment, all my life, Oh Lord
Can you feel it coming in the air tonight, Oh Lord, Oh Lord
A secular song became sacred. The worst news—a gruesome death on a cross—was told. How could any, by human standards, imagine the possibility of Easter? We all staggered out into the darkness.
It was a perfect moment. And filled with imperfection. I don't forget the crass criticism that Dan and I held in our hearts as we dreamed about honoring Good Friday. But I also don't forget how hard we worked to create honest worship. I believe we tried—tried, tried, tried—to get out of the way so that Christianity's worst moment could prepare us for God's unimaginable Easter love.
Maybe it was only perfect for me. Maybe it wasn't even close to perfect. Maybe I know nothing about perfection.
If Jesus' Be perfect therefore, as your heavenly Father is perfect means anything to me, it means I strive to give my best to another person, another activity, another moment. And sometimes I come close. I believe our forgiving, loving, enigmatically and simply perfect God, invites—but never demands—that I (and you) seek to risk love.
On one Good Friday, to be perfectly honest, maybe I came close.
*What about you? What "perfect" moments have you had?