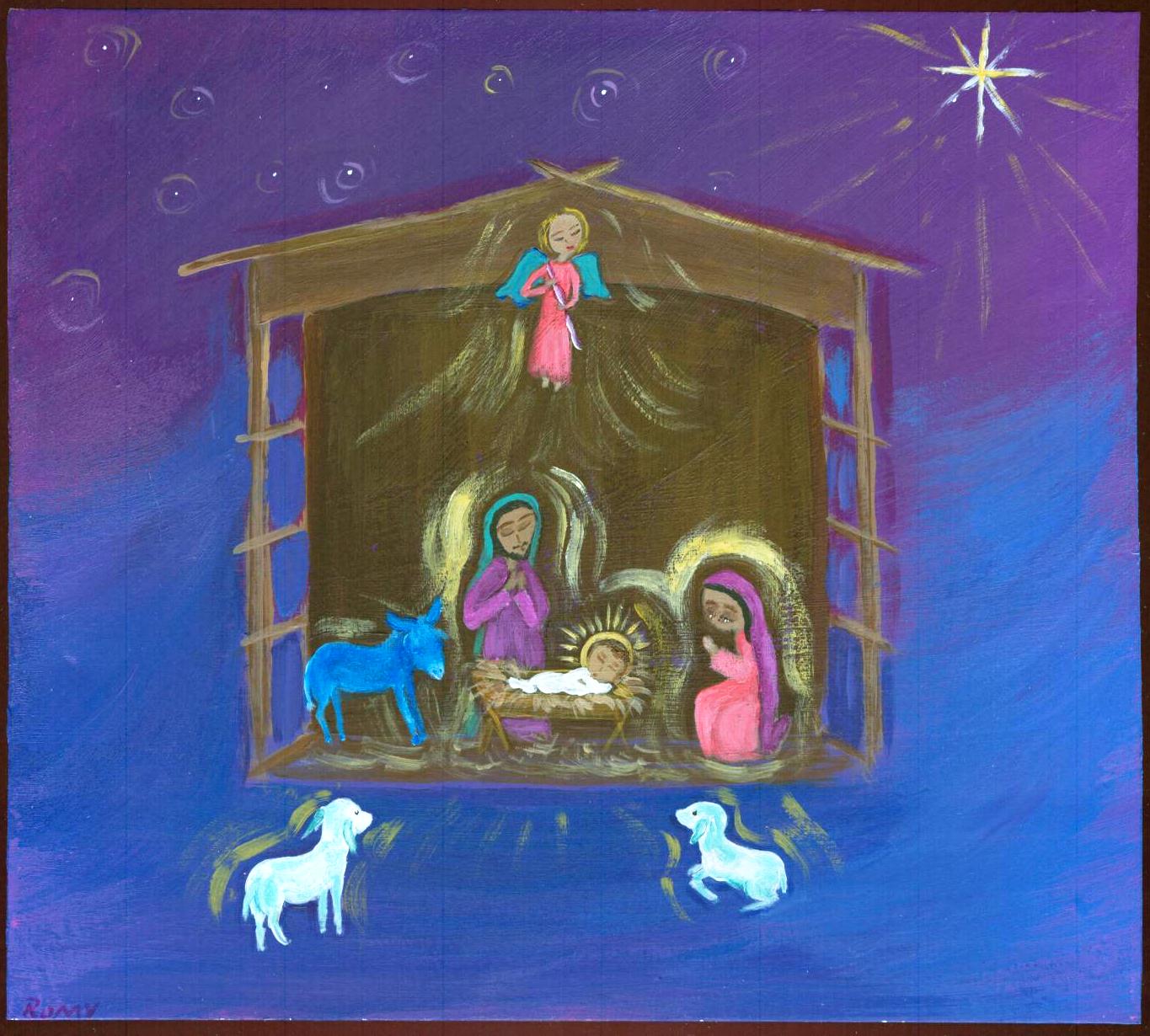 Poor Joseph and Mary. No room at the ________.
Hmmm . . . how 'bout katalyma? It's a Greek word, but I'd wager you'll do a pretty good job of filling in the blank based on more commonly used English words. After all, Joseph and Mary are one of the most famous couples in history. Right away you know this is the Christmas story. Right away, you know it's a reference from either Matthew or Luke's Gospel.
(It's Luke 2:7, for those, like me, that are never 100% sure about the distinctive settings of the two Christmas stories. I usually sneak a scriptural peek to make sure, for example, that the shepherds only appear in Luke and the Magi are Matthew's special guests.)
How would you express katalyma in today's English? There was no room at the . . . Motel 6? What about The Four Seasons? Why not the BB&B (the Bethlehem Bed & Breakfast)? Couldn't the word translate to "the family room with a convertible sofa?"
A likely answer could be: "Poor Joseph and Mary. No room at the . . . inn."
I'd certainly give that answer, but it's probably better to translate katalyma as "the lodge." However, ye olde King James Version (KJV) from the 17th Century and the 20th Century's New Revised Standard Version (NRSV) read "the inn." Who wants to argue with the King of England, anyway?
Still, I'm unsettled by what saying "the inn" may cause. With "the inn," it's tempting to wonder if Joseph and Mary confronted a grumpy innkeeper . . .
"Sorry, folks, there's not a room available for tonight."
"But we've traveled from Bethlehem," Joseph might say, wearily nodding toward Mary.
"Some came farther than that, and got here earlier. First come, first serve."
Maybe Joseph would've tried his trump card. "But she's pregnant."
"Yeah, how many times have I heard that line today?"
"But, kind sir . . . " Joseph certainly would've persisted.
"Look Bub," the grumpy innkeeper said (since he wanted to continue watching the Miami Heat smack down the LA Lakers), "If you want a roof over your heads, you can stay with the animals. I'll give you a ten percent discount. Just shove the cows and donkeys aside. They won't bother you too much."
See what I did? I added animals to my sad little scene. They aren't in the text either. First there was an innkeeper (grumpy) and then the animals (at least two of each). Next thing you know I'll prattle on about three Magi. Oops! Who knows how many wise guys Matthew meant . . . since the verses only claimed they brought three gifts? But, that's another fiction for another day!
Meanwhile, back to the Motel 6.
Or, back to the lodge.
Kayalyma, by the way, is the same Greek word used in scripture for the "upper room" that Jesus and his disciples borrowed for their final Jerusalem meal. You know . . . Jesus washing the disciples' feet, eating bread and gulping wine, Judas about to betray his friend . . . that "upper room." Along with being a lodge, katalyma can describe a "public place."
Most first century travelers would find room with friends and family. And yet, Luke probably wanted the reader to know that option wasn't taken. Bethlehem, in Luke's version, was not where Joseph or Mary had access to friends or family. And neither did they have access to a pandocheion.
Yep, another Greek word! Pandocheion is the word Luke chose to describe the place where the Samaritan took the man beaten by robbers (Luke 10:25-37). In the Good Samaritan parable, unlike the Christmas story, there really was an inn and an innkeeper. And a different word!
No room at the lodge. But there was room over by the animal trough . . . the manger. What if we assume Joseph and Mary received good news when the grumpy, fictional innkeeper directed them to the katalyma? In this public place, where weary humans and (fictional) animals huddled for a temporary roof over their heads, what if being near the manger was a happy choice?
On one of our anniversary celebrations, my wife and I drove to the lovely village of Carmel, California. Since Carmel is known as a "pet friendly" town, we took our dog Hannah. In Carmel, you can bring "leash-free" dogs to the beach, numerous B&B's welcome dogs and there are restaurants permitting dogs in outdoor eating areas. We chose one of those restaurants. While we dined in candlelight delight, Hannah nestled at our feet.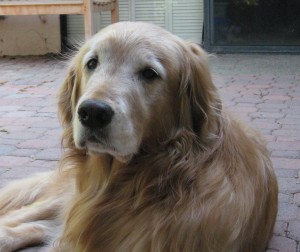 I ended up in a conversation with the restaurant's owner. At one point, I thanked him for running a place where dogs were welcome. And then I asked, "Have you ever asked a customer to leave because their dog was a problem?"
He paused, smiled and then said, "You know, I've never kicked a dog out in all the years I've been in the restaurant business. But I've told more than a few humans to leave!"
In all the ways we interpret, misinterpret and re-interpret the birth of Jesus, I believe Joseph and Mary, as they trudged into Bethlehem's streets, were actually upgraded when they were given the manger option.
Christmas is forever a bittersweet, surprising story. The two travelers were away from family, homeless, literally strangers in a strange land. Apparently there was no B&B option with a grumpy or considerate innkeeper. But maybe Mary and Joseph got the best place available. In Christmas' wondrous mythology, Jesus wasn't born on or near a throne. But I like to imagine the writer of Luke wanted present and future readers to be reassured it was a good enough place, that even the least expected location can birth the most joyous possibilities.
There was just enough room to make sure everything got underway with warmth and safety . . . at the inn, no one was out.
(Image from here.)