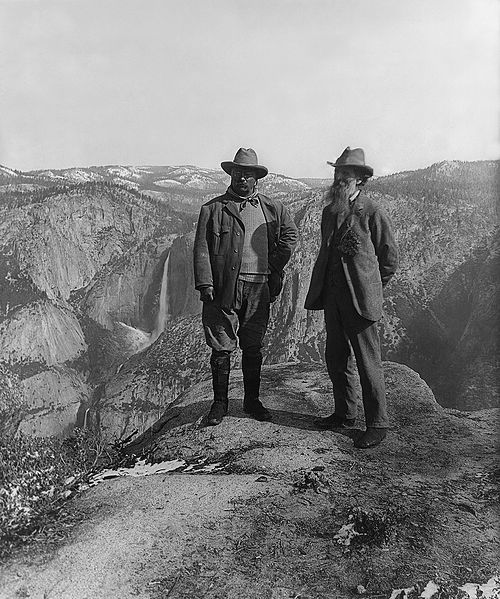 What is the best American idea?
(Before veering negative, I'll be positive!)
I'll usually say the national park system. I'm proud that Yosemite, in my geographic back yard, was where Teddy Roosevelt and John Muir schemed to radically protect and care for wilderness.
What about Thomas Jefferson and his buddies scribing the Declaration of Independence?
Jazz?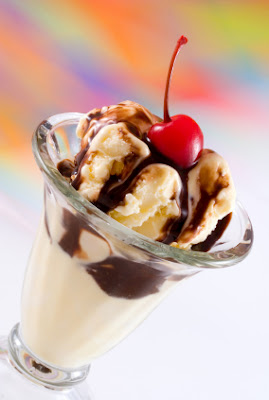 Since my wife's from the dairy state, maybe I should advocate the ice cream sundae, "invented" by a Two Rivers, Wisconsin resident in 1881. Those scoops of ice cream and ribbons of chocolate were so special you should only eat 'em on a Sunday. Or, oops, make it real special: call every day a Sundae!
What do you think is America's best?
What about the worst?
I think Christian millennialism ranks low (or high?) on the "worst idea" scale. Millennialism: the end of time, end of the world, Jesus' second coming. Perhaps more than any other nation, we've espoused and codified religious notions about the world's end. These have occurred even though Luke, among other places, has Jesus bluntly stating, "the Son of Man is coming at an unexpected hour."
And yet that didn't stop nineteenth century evangelist Steven Miller from predicting that the Second Coming would happen between March, 1843 and March, 1844. Days passed. Weeks went by. Autumn became winter and winter became spring. March of 1844 arrived and Jesus hadn't appeared. Miller reconsidered and posited that April 18, 1844 was the real date.
Here we are, nearly 170 years after that revised date and still no second coming.
Miller's only one of the better-known advocates for dating the end of the world (EOTW). It's actually far from a uniquely American idea. I know that for absolute fact because a few weeks ago, desperate to watch any available action flick, I rented Roland Emmerich's eyebrow-arching 2012. According to the ancient Mayan calendar (and/or a team of addled screenwriters), the year 2012 would usher in some really, really, really bad stuff. As filmed by Emmerich, the bad stuff includes the complete destruction of Las Vegas. Hmmm? Maybe the EOTW has an upside, after all.
With additional research I could learn why Miller thought 1843, or even the very specific April 18, 1844, represented the Second Coming's date. Miller, I'm sure, had his reasons. The same goes for the Mayan's "prediction." But whatever the Mayans anticipated (or Emmerich made up), I don't fret about a doomed future. Indeed, I've filled my calendar with obligations and opportunities for 2013, and 2014, and . . .
How can anyone, American or not, believer or not, ever think they can predict when God will throw the switch, hit the delete button, yank away the welcome mat, and drop the final curtain?
Jesus seemed awfully clear: no one knows.
But I know. And you do too.
I recall the power of a particular date: April 21, 1993. My world ended when I received a late night phone call from the United Methodist pastor who had authority over me. He informed me I'd be leaving the church I then served. It was unexpected. It was humiliating. It was unfair. And his decisions, I discovered later, were based on him lying about me.
I don't expect you to understand the pain I felt. I don't expect you to understand how much that call seemed as if (using Luke's apocalyptic language) a thief had entered my house.
Except you do know. April 21, 1993 might be meaningless to you. But you have your own date, your own EOTW. Each of us has a particular time when faith (or hope or security or optimism or marriage or job) collapsed. And you never saw it coming.
How'd you make it to the next day?
I can only answer for me, for it was (using Luke's wondrous words) God's good pleasure to give me the kingdom . . . through a spouse that loved me, friends that supported me and a fragile faith that helped me sense the Holy's unwavering confidence even in me.
And April 21, 1993 may not be my only EOTW date. Who knows?
Jesus was right; no one knows when an end comes. Jesus was right; the end will come. But Jesus' best ideas claimed God would radically protect and care for us . . . with no termination date.
When has the world ended for you?