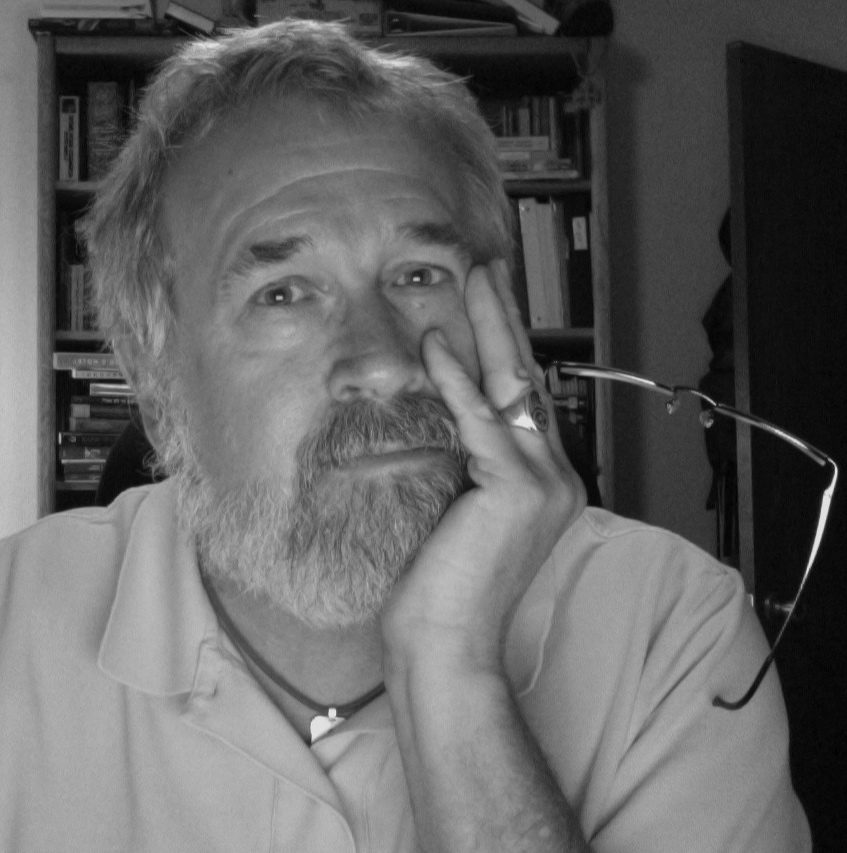 I had been there before; I hardly recognized it.
Isn't it said that a river is never the same? Each time you dangle your foot in a river, the river has changed. Yes, it's in the same location, with the same name on the map, and even from the same source. But the water flows on and each splash in the river is really new. Water keeps flowing; life keeps on going.
Where I had been before was not a river, but a lake. Ireland Lake. I hardly recognized it.
A few years ago, in the week that summer turned to fall, a friend and I backpacked into the alpine world above Yosemite's Tuolumne Meadows area. Most of the time we were above 10,000 feet, where autumn's subtle colors of gold and red had overtaken summer's lush array of green meadows and audacious rainbow-inspired wildflowers.
In the days on the trail, we had rain, hail, sleet and snow. In the Sierra, summer can be long. But the time of autumn is short. Winter is impatient.
At the mid-point of the trip we climbed to 10,700 feet, at a place on a map that said Ireland Lake.
It was also a place of memory for me.
A lot more than a few years before (closer to three decades before!) I'd led a group of youth from a church to this place. We'd hiked there, teenagers and adults, weary from the trail. We stayed at Ireland Lake for two days.
Now I was back. Same trail. Same lake.
Hardly anything looked the same. How could that be?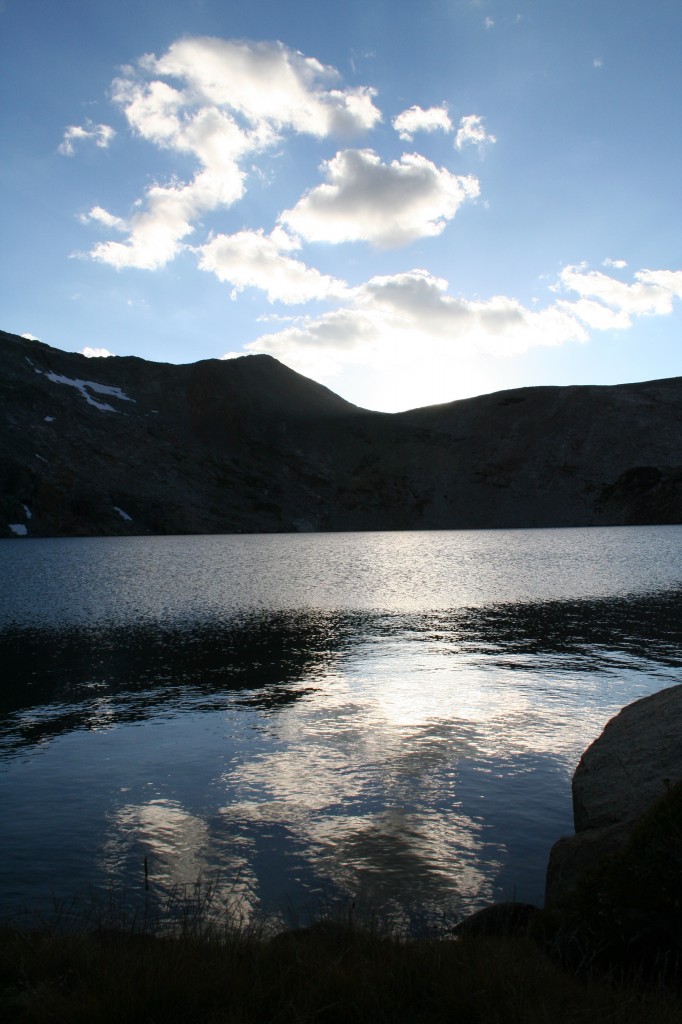 That backpack decades years before was the first church backpack I ever led. I can vividly picture the youth who came along. I remember fixing pancakes and collecting wood for a campfire. I hear echoes of complaints about freeze-dried food, groans regarding sore muscles, and wishes for hair dryers and hot tubs.
But I looked around. What a vast, barren lake and landscape. Look at the picture I have provided for this essay. Ireland Lake has no trees. It is above timberline, stark and exposed. The winds swirl, abrupt and furious. The surrounding peaks, with 11,982 foot Mt. Amelia Earhart dominating, are as glorious as they are foreboding.
How could I have led those youth into this windswept, treeless terrain, this place where a spare beauty rubs shoulders with fearsome granite? And why couldn't I remember the place? I have always been equally challenged and disturbed by Jesus' declaration in Luke 9 (also found in Matthew 8):
… "I will follow you, Lord; but let me first say farewell to those at my home." Jesus said to him, "No one who puts a hand to the plow and looks back is fit for the kingdom of God." (Luke 9:61-62)
No looking back.
How I try to embrace that truth! My Christian faith challenges me to always look forward! Don't dwell in the past. Our faith is rightly described as a journey. If we are not growing in our relationships, and more deeply trusting our faith, we will wither. The backwards glance will lead to the stumbling step.
The backwards glance is seductive: Oh, when I was younger . . . Oh, when I had more time . . . Oh, when life was simpler . . .
And yet the past also teaches us. Don't we learn as we remember?
But Jesus was right, though his demand is exactly that: demanding! Dwelling mostly in the past, spending too much time looking backwards rather than forwards, is a fool's choice, a guaranteed way to move around in useless circles.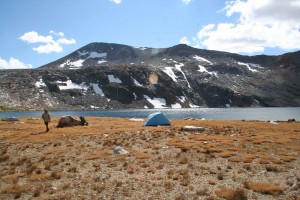 Ireland Lake was a place of memory. Once I walked in that alpine splendor (and harsh ground) with joyous youth. And I was in my youth. The memories are as precious as they are faulty.
I am glad I returned. But my journey was not to recreate a moment, or revel in memory, but to experience a now. A here. A moment. The evening alpenglow painting Amelia Earhart's ancient granite was the glory . . . right now!
The solitary friend I was with, in that place where Amelia Earhart's shadow is cast at sunrise, shared a time of rugged autumn weather and laughter. Yes, I remembered the past. But now is always better. Each year, snow melts and fills the lake. Each season, the wind sculpts the land. Each day, the wide meadows surrounding the lake fade and brighten, wither and grow.
Each day unfolds as a new gift!
Have you returned to an "old" place that became new again?