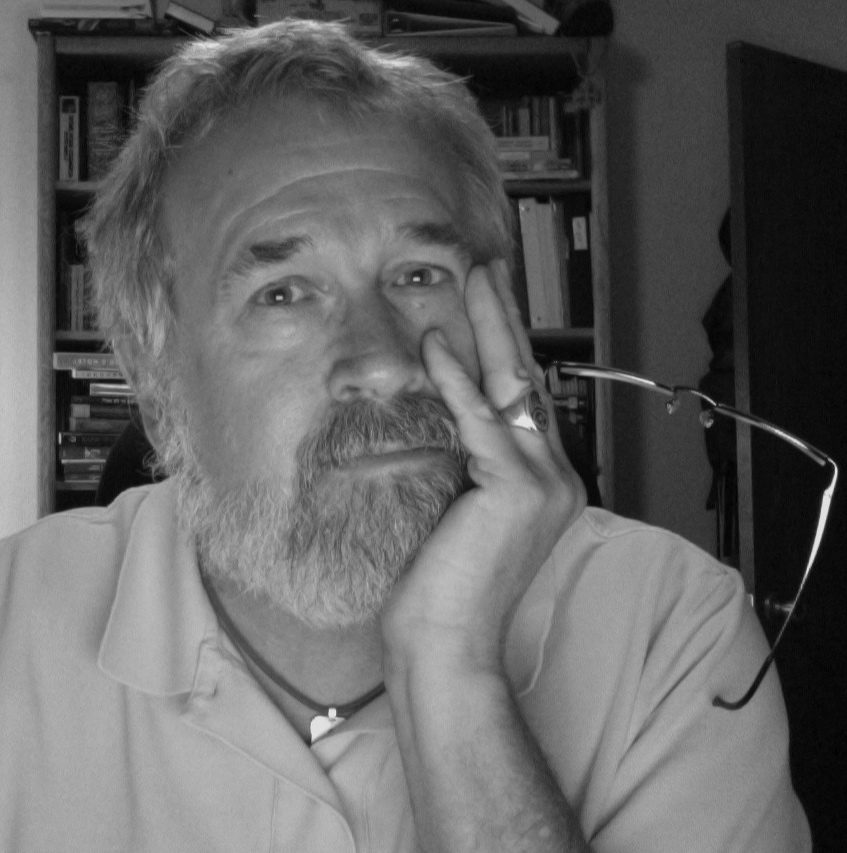 One last time, now nearly a decade past, I returned to the place where the cows always came home. Where, as a little kid, I watched my grandfather work wonders with the words, "Hey Boss!"
I was in awe of his power.
My cousin Nancy had organized a "trip to the farm." And so, on a Friday, on a day that tethered the awestruck memories of yesterday's kid to my mostly responsible adult of today, my wife and I drove to the place my mother's parents once owned just outside Merced, California. Because of Nancy's planning, we met several other family members. It was less a reunion and more a time of nostalgia. It would likely be the last time we'd visit the farm.
From 1953-1975 my grandparents owned 150+ acres of land where cows roamed, a walnut orchard flourished, rabbits raced hither and yon, and my grandmother grew a garden that hinted at Eden.
Growing up, I was one of the few kids in my suburban elementary school that had regular contact with a working farm. I was the kid that brought back real fresh-from-the-field cotton to display for classroom show-and-tell. I was the kid who could tell stories about my grandfather's attempt to hoist me unto the back of a bull that suddenly, as I neared its fearsome horns, seemed larger than any imagined dinosaur. I screamed and cried and grandfather tucked me behind his body to protect me from my sudden "bullish" fear.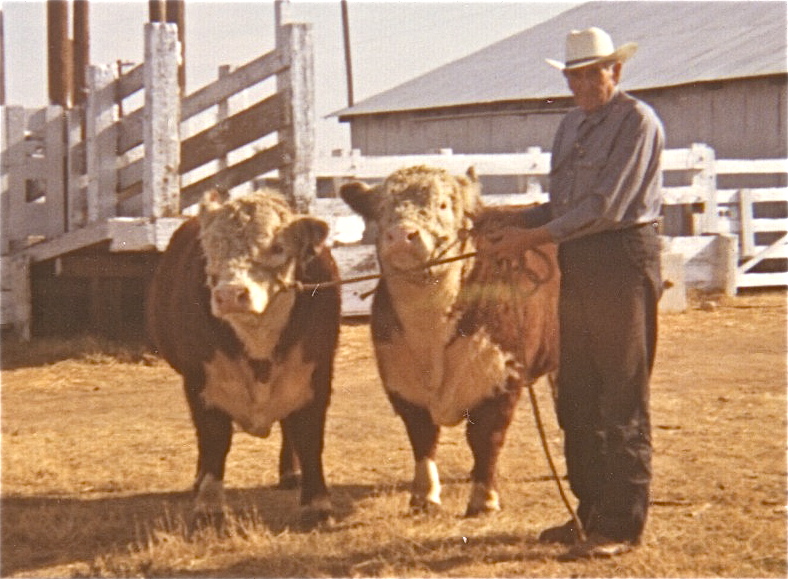 What a grand place it was. I think my love of the mountains began on the plowed fields of that Merced farm. My one-last-time nostalgia trip reminded me how close the Sierra Nevada foothills were; how, on clear days, you could see the rising peaks. The suburbs hid those views. I think my understanding of a creative and accessible God was nurtured on that farm. From my grandmother's generous garden to the seasonal harvest of the walnut trees, I witnessed abundance; indeed, a sense of the Holy's gift of a land that always gives back. Our Biblical stories make more sense on a farm, a ranch, or a stretch of mountain meadow. On soil fed by rain and sun, and parched by summer heat, there is a deeper understanding of exodus and exile, of unexpected grace and hard, faithful work.
Much has changed there. Today, it is another person's land. Where there had been open fields, acres of pistachio trees now grow. Where there had been a garden, there is now a swimming pool. But, for a few moments, with the owner's permission, we sauntered across the land. And, even with all the changes, I glimpsed and relished past memories, tender mercies.
One memory continues to shape my deepest understanding of communion, of the meal we Christians call the "Lord's Supper."
Long ago, every time I visited the farm, my grandfather stood at the edge of a field near the end of the day, and called out, "Hey Boss!"
"Hey Boss! Hey Boss!"
And, like magic, the cows in the far reaches of that field came home. Those huge brown and white beasts, spread across the landscape, lined up and lumbered home. One-by-one they came. Wow! My grandfather's voice was powerful. At times, when no one was around, I would shout to the cows in the field, "Hey Boss!" and they would never, ever come to me.
Now I know why they came home for my grandfather. When he was there, with his strong, leathery hands braced against the top rail of the fence, shouting his magical words, he'd already prepared the cows' food. His daily ritual, his simple two-word bellow, set in motion the cows' longing for hay and grain.
They remembered who fed them.
Really, there was nothing mysterious about my grandfather's power. And yet, there was. His actions help me understand a divine truth about the Lord's Supper. It is a calling to come home. It is an inadequate human way to remind me—you, everyone!—that God continually gives us gifts every day. Open your eyes! See. Open your ears! Hear. The table is set. Prepared. Ready.
"Hey Boss!"
Come home. Remember the One who creates, who unabashedly loves you.