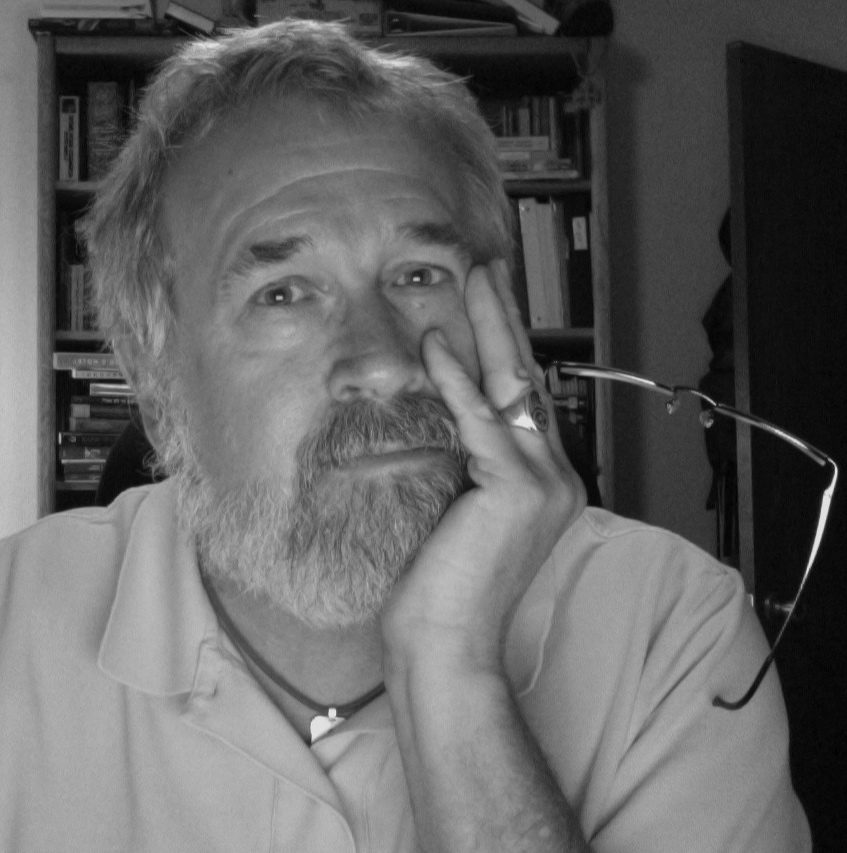 When I was a responsible pastor serving a real church about seven or eight years ago, I was asked to give an invocation at a Fresno City Council meeting.
They asked me to show up at the wrong time.
They didn't have the name of my church listed correctly on the agenda.
They misspelled my name.
But I forgave them!
And, as I began my "invoking," I told them I didn't think God needed an invocation.
You may wonder what an "invocation" is, whether at the Council meeting or elsewhere, but first let me try to explain the Council's wrongs regarding me.
The agenda listed me as "Larry Patton*." Wrong. I am Larry Patten. My name is constantly misspelled. I refer to it as the "curse of the General." General George Patton was a famous soldier of the World War II era. In the 1970s (and now constantly repeated on television), George Scott portrayed him in the aptly named film, Patton. Curse and double-curse. So the name, spelled with an "o" instead of an "e," has received a fair amount of exposure. Further, it's more common. The Fresno phone book lists eight (8) Pattens and thirty (30) Pattons. We're out-filmed and out-numbered.
The agenda said my church was "Wesley Methodist Church." Wrong. I then served at Wesley United Methodist Church, which meant we were part of the United Methodist denomination. Not Methodist. United Methodist. Since 1968, when the Methodist Church merged with the Evangelical United Brethren Church, we had been—taking one word from each denomination—United Methodist. In 1968, I suppose we could've made other name choices, like The Evangelical Methodist Church or The Methodist Brethrens or maybe even The Untied Evanmethodicals, but we became United Methodist.
But I forgave the Council members their mistakes. I'm sure they've made worse. Anyhow, most of 'em have probably watched Patton multiple times and some of them probably haven't paid attention to all the changes in the world since 1968.
And I make time errors all the time. Don't we all? According to the agenda (this time it was correct) this Council meeting was a joint session of the Madera County Board of Supervisors and the Fresno City Council. However, the Fresnans apparently had been notified the session would convene at 8:30 A.M. and the Madera folks were told it was a 9:00 A.M. start time.
We started about 8:50. They established the spirit of compromise right away!
So, around 8:52, misspelled and misidentified, squeezed between the roll call and the Pledge of Allegiance, I did the invocation.
Traditionally, the invocation is meant to invoke—to call forth—the presence of God. Which I think is pretty odd. Most religions I know, from Christianity to Islam to Judaism, pretty much think the Holy is everywhere. Invocations make us feel that the Holy's out in the other room, hat in hand, waiting to shuffle in when asked. But She is already here, among us. Or He's already here, depending on your particular pronoun relationship with the Creator. God is everywhere. God is within us. And God, thank you very much, is probably able to function quite well without us sending out invitations.
In general, as a strong believer in the separation of church and state, I'm a tad suspicious of invocations at government-sponsored events. (I have no idea how the Holy feels.) And yet, an invocation may have its place. Therefore I told the Councilors and Supervisors that I didn't think God needed to be invoked, or "called forth," as much as everyone there needed to be called forth. May God help each of those misspelling, misidentifying, and time-confused elected officials to bring forth their truest and best selves. After all, they are our servants. They need to bring forth their honesty, compassion and truthfulness as they make decisions.
Given my time demands back then, I couldn't stay for the meeting. I'm sure it was swell. I did notice that the Fresno Council President gave out fruit basket gifts to all the visiting Madera Supervisors.
Me, I didn't get a fruit basket. Big disappointment.
But I did receive the gift of knowing that my elected officials are not much different than the rest of us. They make mistakes . . . from thyme to time.
*How is your name typically messed up, rearranged or misspelled?