Philemon 1-21 (Actually the whole book…) – The 16th Sunday of Ordinary Time – for Sunday, September 8, 2013

"I am appealing to you for my child, Onesimus, whose father I have become during my imprisonment." (Philemon – vs. 10)

(This reflection was first written in August, of 2010, but I've revised it as a "time saver." Currently I'm with my mother in her skilled nursing room in Sacramento. She is non-responsive, in the final stages of dying from cancer. I would welcome your prayers for her, for my family.)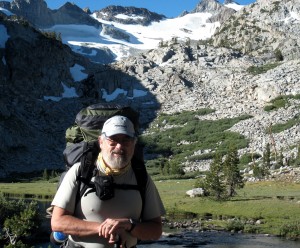 Like driving through a small town on a rural highway, you could blink your eyes and miss Philemon. It's a briefer than brief letter in the Christian Testament, squeezed between Titus and Hebrews. It can be read—even if the reader repeats a few sentences or stumbles over pronunciation—during a quick coffee break. It's the shortest book in the Bible and the only existing personal correspondence we have from Saul who became Paul.
Eleven names appear in the full 25 verses: Paul, Timothy, Philemon, Apphia, Archippus, Epaphras, Mark, Aristarchus, Demas and Luke. Onesimus, the eleventh name and the letter's subject, was written a single time in the note's 335 Greek words. He was a runaway slave befriended by Paul. The apostle advocated for a change in the master-slave relationship to his friend Philemon (and Onesimus' owner): "Welcome him as you would welcome me."
Paul's letter to Philemon reminds me of how I requested money from my parents during college. In those pre-Internet missals, I'd share how much I loved them and highlight a few recent events (like an upcoming test or an embarrassing thing my roommate did) and then I'd casually mention I might need a couple of extra bucks. When reading Philemon, I admire its sincerity, tenderness . . . and cleverness. Philemon, perhaps like my parents, will easily discern he's being "wooed" by his good buddy Paul.
Onesimus was referenced one other time near the end of Colossians. The eponymous Philemon never appeared again. Onesimus means useful; Philemon would be translated as loving. Are they actual names? Were they real people? The Bible can be feisty with symbolic names: like Hosea's daughter Loruhamah (which means she has not been compassionate, though poor Loruhamah probably would've preferred Mary or Ruth instead) or Luke's reference to Theophilus at the outset of the Gospel and the Acts of the Apostles. Was Mr. T a living, breathing person or were Luke's works symbolically intended for all lovers of God?
Eleven names occur within Philemon's twenty-five verses.
One was Onesimus. Useful.
I like to think of him as real, as flesh and blood.
And yet, like most people we meet—in our extended families, at work, through church, around our neighborhood—Onesimus comes and goes. We barely meet him and he's left our zip code.
Several years ago a friend and I tramped out of Yosemite's Tuolumne Meadows for a backpack that covered about 30 miles of the 211-mile John Muir Trail. It is one of the most popular hiking paths in America.
Oh the people we encountered! The guy who looked like Santa (if Santa were grimy and stressed-out). The parents with their fifteen-month old daughter. The man who immediately declared he'd been hiking for eleven straight days (and kept repeating his achievement). The over-dressed Japanese hikers (no mosquito would ever penetrate their five overlapping layers of clothing). The climbers that reeked of sweat and testosterone. The kid who wore pink sneakers. The loquacious North Carolinian.
And then there were Roxie and her husband Matt. We came upon them with Matt looking concerned and Roxie stretched flat on the ground, felled by altitude sickness. Later we learned they lived in San Francisco. The hills of the "city by the bay" can't prepare you for rugged scrambles up an alpine pass or thin air two miles above sea level. Roxie was miserable.
I became Onesimus. Useful. In the pack strapped to my back, along with tent and sleeping bag and Starbucks coffee, I also toted Pepto Bismol and Alka-Seltzer. Would Roxie like some?
"Please," she whimpered.
Success came as if a magician's trick . . . there's nothing like a bit of rest and some fizzy in your tummy. On the next day, miles down the trail, we spotted the San Franciscans one last time. They asked me to take their picture at Donahue Pass, 11,000 feet high and where we seemed almost able to touch the clearest of clear blue skies. If it wasn't heaven, it seemed close enough. Roxie appeared exuberant, preferring to be hiking on the ground rather than lying on it.
I joked with my hiking companion that somewhere in San Francisco, whenever Roxie and Matt shared their John Muir Trail pictures, they'll tell their friends that the Alka-Seltzer man took their Donahue Pass photo. That'll be me.
Maybe, just maybe, I'll be remembered. Once I became a backpacking Onesimus. Useful. I marvel at all the names Paul mentioned in a couple of paragraphs of the Bible's shortest story. They arrived. They departed. They were part of his story and part of his ministry. Were they all real, or were some symbolic?
In our best moments, we help our fellow traveler. Our stories intersect so briefly. It's easy to turn away, easy to ignore the other. But we're all on the trail together. Named and unnamed, we truly need each other's companionship. For a moment. For a lifetime. And all under the brightest of bright blue skies.