Hebrews 13:1-8, 15-16  – The 15th Sunday of Ordinary Time – for Sunday, September 1, 2013

". . . for by doing that some have entertained angels without knowing it." (Hebrews 13:2)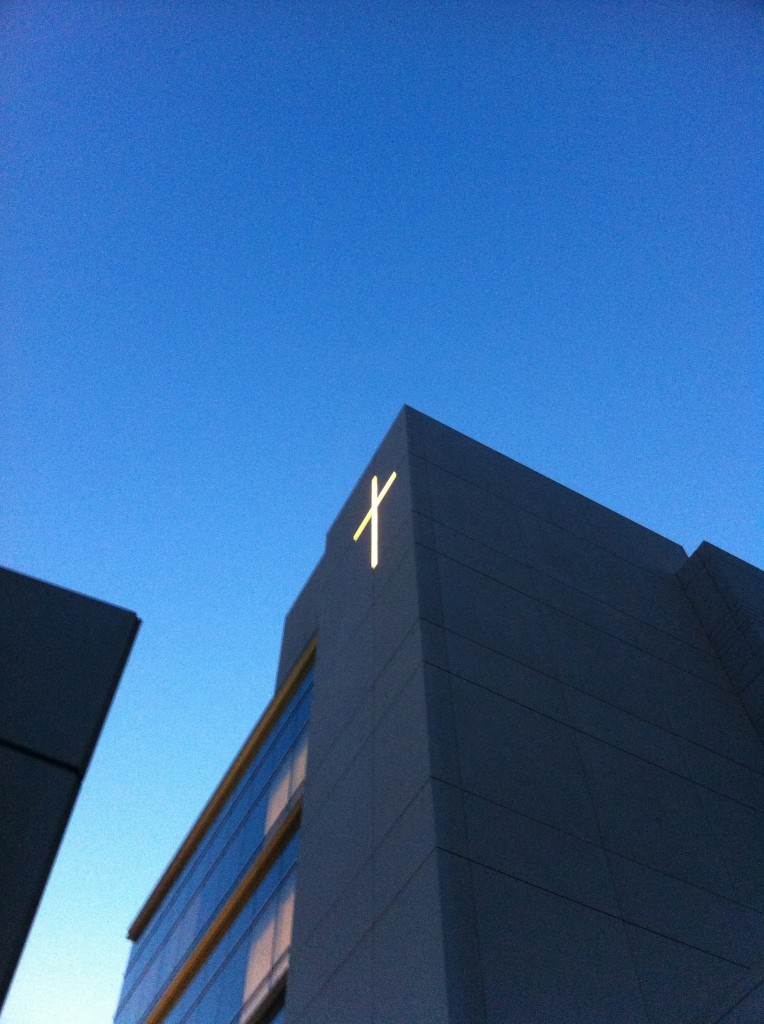 Andy*, the Harley-Davidson riding, Missouri-born ICU nurse, entered my mother's room and gently asked her to lift her head. He flipped her pillow.
"Always good to have the cool side," Andy said.
Until a few days before, I didn't know Andy.
And, for the most part, I still didn't.
Was Mom's intensive care nurse a stranger?
Was he an angel?
In the Christian Testament, the Letter to the Hebrews cautioned, "Do not neglect to show hospitality to strangers, for by doing that some have entertained angels without knowing it." (Hebrews 13:2)
Did I show the Harley-owning nurse enough hospitality; did I thank him enough while he cared for my mother? No, I never invited him for dinner, nor did I—as someone might in Biblical times—wash his feet after a long day's journey or (in today's world) bring him a Starbucks Grande Caffe Mocha. And yet my thanks were authentic and I made every effort to learn names of the ICU nurses, and to show them respect, and to keep each one within my prayers.
Of course, maybe it's not fair to think of Andy as "angelic" because I witnessed him turn a patient's pillow. But his actions were sweet, kind and appeared to my weary eyes to be extraordinarily thoughtful.
What does it mean to be "angelic?"
As I write these words in the middle of August and in the middle of anguish, Mom is non-responsive in a comfort care room at a Sacramento-area skilled nursing facility. On the last day of July, she visited a doctor—another stranger—for more tests, and more attempts to discern the reasons for her bloated stomach, indigestion and constipation. By July's final moments, she had been handed over to an oncologist's care—yes, a stranger—and he immediately sent her to the hospital. An "unsettled stomach" was (likely) ovarian cancer.
More in-the-hospital tests were taken. Two days after admittance, Mom faced life-saving surgery to unblock her colon. Without that surgery, she'd rapidly die a miserable death, or so said the stranger who was a surgeon. If the operation succeeded, she might recover enough to eat "normally" and have a quality of life for . . .
The surgery failed. While her colon was unblocked, the stoma created in the abdomen for an ostomy pouching system became necrotic . . . it had "died." The stoma—a surgically created cavity in Mom's stomach—apparently lacked viable blood flow. She required immediate and identical "life saving" surgery (by yet another stranger).
And on it went, mostly downhill. But it hasn't been a gentle downhill, with squeals of delight and curves prompting nervous giggles. Nope. I could go on and on and on about the literal and figurative gut-wrenching pain Mom has felt, or the decisions for care upended by the reality of a new crisis. My two sisters and I witnessed terrible wounds, anguished cries and endless days of a hospital's glaring lights and the insidious beeps and clicks of medical machinery.
Still, there were those angels.
But I don't think I mean Biblical angels, like the oh-so-serious Gabriel addressing Mary about God's scary, sacred desires for her and her child. Other scriptural angels have wielded swords or sang anthems. And, in general, most angelic visitors in the Bible were considered holy messengers, elusive whisperers or shouters of God's good and not so good tidings.
And what about "new age angels?" Years ago my wife and I entered a store on California's central coast, owned by a woman in flowing white clothes. Walls were covered with paintings of celestial beings. Ethereal music unobtrusively played. You could buy heavenly books for self-renewal and mysterious herbs for healing and the owner—doe-eyed and irksome as hell—was eager for a sale. We quickly retreated to the shop where a guy was blowing glass to create vases and bowls.
The Letter to the Hebrews uplifts me. What about those not-so-strange strangers who are angels?
Have I met them?
Was Barbara the oncology nurse an angel? She had reassured Mom that if Mom needed a second sleeping pill in the thousand-year night of a hospital room . . . just press on the call button. For three nights in a row, Barbara entered Mom's room to deliver her promise.
What about Cathy, who had the thirty-minute chat with my older sister at the skilled nursing facility? The "chat," (which will never appear Cathy's timecard of daily activities) involved an angelic nurse explaining the signs of dying and trying to answer my exhausted sister's questions. The unplanned "chat" created a calm space for my dying mother and her eldest daughter.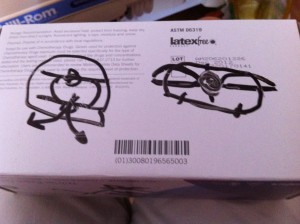 What about Dr. Dave, the surgeon? He helped us understand Mom's infection. On the day where bad had curdled into worse, Dr. Dave squatted by Mom's good left ear to explain the medical options to fight the infection. More for the benefit of my sisters and me, he wielded a black Sharpie and drew on the back of a box of latex-free gloves to depict the "problem" and the "solution." But he concluded by saying Mom could refuse all surgical "solutions." She could have her wish: no more invasive attempts and only comfort medication to allow her to die as peacefully as possible. As we would later learn in the following days, her dying would include ongoing anguish. But still, an angelic, white-robed surgeon knelt beside Mom, delivering a message in simple language to guide Mom into making her preferred choice.
I could keep praising the medical staff that assisted us, with names I recall and names I never knew. Or I could give thanks for the strangers I passed in the hospital's corridors, day after day after day, where we merely exchanged glances. In that hospital, with a birthing center on the third floor and Mom's oncology unit above on the fourth, people suffered the worst hours of their lives . . . and the finest moments. I often attempted eye contact in those endless hallways, sending a smile or a friendly nod. Many of my smiles and nods were returned; angels crowded the polished linoleum floors.
Or am I foolish to label any medical professional an angel? After all, they filled out a timesheet and hurried home while Mom lay in the raucous, grim ICU. But I'll turn to the opening of Hebrew's thirteenth chapter and remember the angels. The strangers. They were messengers of healing, even as cancer ruined Mom's life and surgeries wrecked her body.
Mom was the first one who taught me to say thanks when someone had offered help. And so I thank those hospitable hospital angels.
*All names are changed to protect the innocent, irksome and angelic.