Luke 11:1-13  – The 10th Sunday of Ordinary Time – for Sunday, July 28, 2013

"Lord, teach us to pray, as John taught his disciples…" (Luke 11:1)
Teach us me to pray.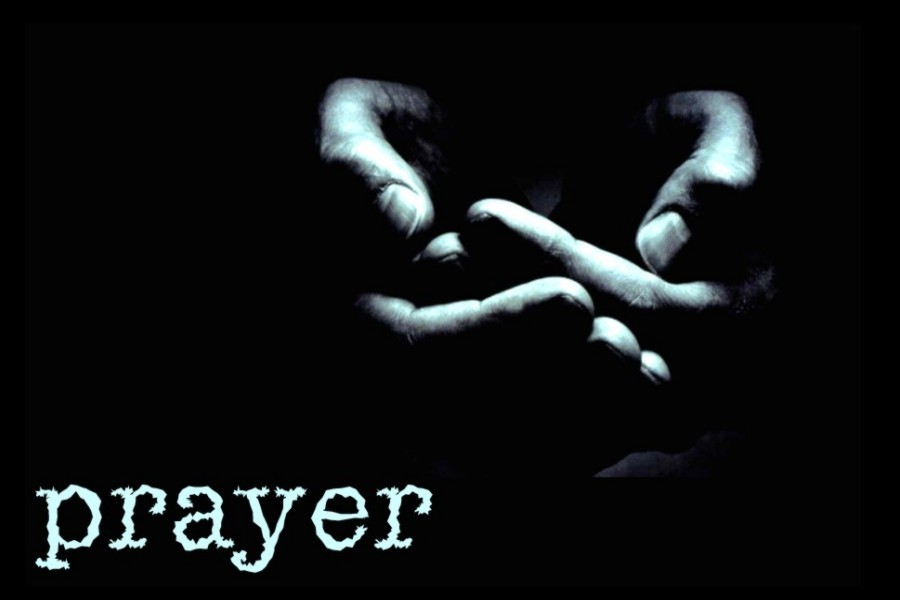 I never had a class in seminary that taught me how to pray. But from other classes, I can still recite a few of the letters in the ancient Greek alphabet and recall Paul's New Testament letters were placed in order, from longest (Romans) to shortest (the two Thessalonians).
Teach us me to pray.
Perhaps my earliest lesson in the art of prayer was around my family's kitchen table. There, for breakfast and dinner, morning after morning, night after night, my parents would take turns saying grace. Since memories are unreliable, I'm not sure they actually took turns, but I hear both voices. I wonder if they stole glances at each other to see who'd pray, or if Mom took breakfast and Dad got dinner? I can't recall a word or phrase my parents used in those long-ago prayers, but I easily, gratefully picture their bowed heads and heartfelt tone.
Teach us me to pray.
Let's say, based on guesswork, that between 1979 (my first official church appointment) and 2007 (when I departed my last official full-time congregation), I averaged four hospital visits a week and prayed with each person. That's 28 years. Let's say—more guesses—I took four weeks off every year. So, if you do the calendar math, there were 1,344 weeks where I visited someone in a hospital.
4 visits X 1,344 weeks = 5,376 visits.
In other words, in those twenty-eight years, I prayed 5,376 times.
Each time, I was a little nervous.
Each time, I wasn't sure what I'd say.
Each time, I feared I'd say the wrong or stupid or boring thing.
Teach us me to pray.
The 5,376 hospital encounters could be tripled (or more) if the in-a-church-member's-home, at-the-church-office-counseling-a-crying-parishioner and spontaneous-supermarket-aisle prayers are tossed into the holy mix.
Of all those thousands and thousands of prayers, 51% of the time I would wait until the very end of the visit to pray.
Okay, fine, I made up the 51% figure. But I'd often wait until the end because—confession alert, confession alert—I used prayer to escape the visit.
On the outside I'd say, "Could we take time for prayer?"
On the inside I'd think, "It's time to leave."
It's time to leave because I had another appointment across town, or the man in the hospital I was visiting really needed rest, or the elderly woman I'd stopped to check on would happily talk about her 4 children, 12 grandchildren and 27 great-grandkids until the cows came home. But what if the cows never ventured home, and she'd forever share stories about great-grandkids winning spelling bees or baseball games, and so I'd say . . .
Could we take time for prayer? (And I'd be in my car moments later.)
Teach us me to pray.
Others have taught me about the radical nature of prayer. David James Duncan* scribed a prayerful truth that causes me to tremble at every reading . . .
Keeping one's love burning, and living in accord with that burning:  this, to me, is prayer. And love, as the gospels describe it, is not the glorification of self, but the renunciation of it for the sake of the beloved, whether that beloved be God, the words of Jesus, a woman, a child, a doomed salmon run, or an annihilated mountain in East Tennessee.
When prayer comes to mean asking for ends that please me first and foremost, God help me stop praying: help me love something or someone instead.
Is not prayer what I do with my ACTIONS when the other is hurting? Or with my response when the other is the polluted earth? Or if the other—whether person, place or thing—deserves my full attention instead of all the clever ways I have learned to avert my eyes?
O God, help me have just enough courage to cease my agenda-driven prayer and love the other. Amen.**
Teach us me to pray.
When the disciples asked Jesus about prayer, he shared what is now called "The Lord's Prayer." In the Luke 11:2-4 version, it was a stripped down, bare bones, way-too-easy-to-understand prayer.
The prayer blueprint Jesus gifted to his disciples was no more and no less than 1) praising God, 2) seeking God's Realm, 3) savoring only today's bread, 4) prioritizing forgiveness and 5) acknowledging the world's evil.
Won't I remember Jesus' lesson? After all, I have five fingers, conveniently located on each hand. 1-2-3-4-5 . . . pray!
Teach us me to pray.
Prayer is simple. And yet it is not. Ever. Never.
If you don't have words, remain silent and hold another's hand. But how often will my squirmy monkey-mind wander while literally grasping another's hand or figuratively trying to lift another's heart? As my fingers weave together with someone, am I instead judging them . . . or lusting for them . . . or scheming to escape to my car . . . or wondering what to fix for dinner tonight?
Would you like my advice on prayer?
Here it is:Â  be wary of any advice on prayer.
Jesus kept it simple because the simpler it is, the more we can keep practicing. There's nothing magical to memorize. There's no formula.
You know how to pray. So, get on your knees or stand up. Speak words or say nothing. Pray alone in your closet or break the door down and race to the other to ask for forgiveness. Mutter thank you, or just hold tight and cry, for you are wounded and so is your companion. Solemnly intone "The Lord's Prayer" or share wine (or coffee) with a grieving friend.
I'll never get prayer right.
Teach us me to pray.
And so I keep practicing . . .
*This quote of David James Duncan is from his "God Laughs & Plays." Buy it here. You should. And you should tell me what has been a great book for you on prayer!
**I need to repeat this prayer daily. Hmmm? Hourly?
(Image of prayer hands from here. Image of Duncan from here.)