Luke 10:25-37 – The 9th Sunday of Ordinary Time – for Sunday, July 21, 2013

"'Martha, Martha, you are worried and distracted by many things…'" (Luke 10:41)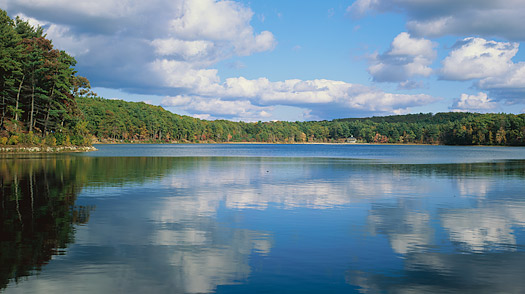 Luke 10:38-42 is one of those gospel neighborhoods where I readily say, "I laughed, I cried!"
Ah, Mary and Martha.
Between Martha's bustling and Mary's attentive listening, it's clear Jesus preferred Mary's perspective. But take a secret ballot in church on Sunday morning, or even in your local mall on Saturday afternoon, and see who wins the popularity contest. I'll wager that Martha the hard worker may lose the popular vote . . . but not by much. After all, don't we need the Marthas of the world?
I've read that Henry David Thoreau, during his Walden Pond sojourn, used the same dishes and utensils, meal after meal, day after day. And why make his bed if he'll hop back in a few hours later? From his Walden . . .
Our life is frittered away by detail. An honest man has hardly need to count more than his ten fingers, or in extreme cases he may add his ten toes, and lump the rest. Simplicity, simplicity, simplicity! I say, let your affairs be as two or three, and not a hundred or a thousand; instead of a million count half a dozen, and keep your accounts on your thumb nail.
Simplicity!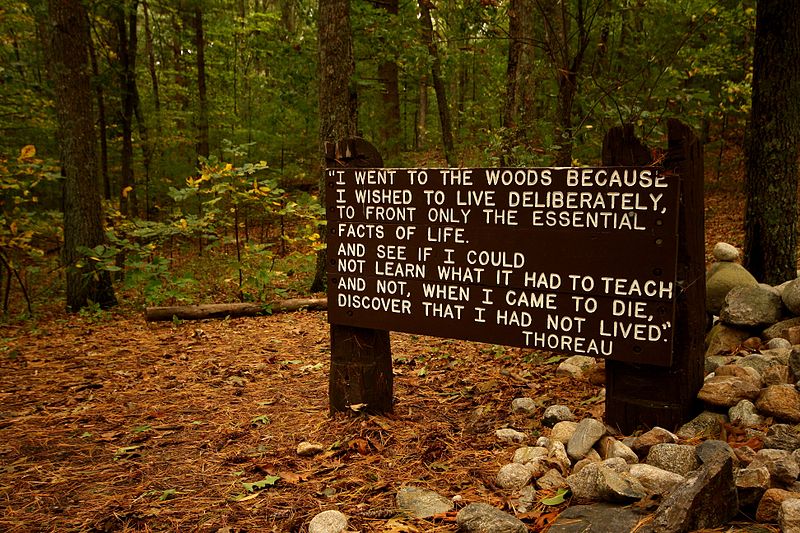 But multi-tasking Martha accomplished things, from a three-course meal through a properly set table to a well-dusted living room. And don't forget, the Lukan passage had Martha welcoming Jesus. Where was Mary? Dabbing on make-up? Finishing a chapter in her romance novel on her Kindle? I have to admit, I've sometimes imagined that Jesus' reply to Martha—"you are worried and distracted by many things"—came only after she set the food before him and asked if he wanted red or white wine with his meal.
Please, give me a roomful of Marthas.
And yet . . . maybe not.
How prescient this passage was; we humans have become rampant multi-taskers, list-makers and goal-setters. We are Martha-ing along to the loud drummer that demands we do more and better and faster and we do it all right now. We're anxious that we'll never catch up. But, please, help me remember I am a human being, and not a human doing. And, you know what? We will never catch-up. But the drum of demands is loud and persistent.
It's impossible for us to hear the other sound, the quiet drumbeat of rest. Of listening and learning.
Have you seen Billy Crystal's wonderful "City Slickers" from 1991? From first viewing to tenth viewing, I always love the moment when Curly, played to curmudgeon perfection by the late Jack Palance, tells Crystal's Mitch that there is one thing to "the secret of life." Curly, at this point, holds up one finger.
"What is the one thing?" Mitch will ask.
"That's what you have to find out."
Well.
What did Jesus mean about "one thing?" Was Martha supposed to put the pots and pans and to-do list down and listen? Did she need to prioritize serving God rather than serving meals?
What is your "one thing?" What about me?
Truthfully, this I-laughed-I-cried passage flummoxes me. How can there be only one thing? While I'm not a type-A personality craving the more and better and faster path, I am a husband, writer, hospice employee, friend, a guy with hobbies and there's always a good book to read or film to watch.
One thing?
I'm tempted to conclude with a brilliant—or not so brilliant—final sentence to summarize what Jesus really, really meant. Maybe I would wow you . . . or not. Maybe you'd thank me for my insights . . . or you'd mouse-click away from this website to find an easy answer elsewhere. However, I can't think of much to say.
Is there an easy answer?
Curly raised his index finger. Thoreau studied his thumbnail. Mary motioned for Martha to sit. And Martha—God love her, and God does—gazed at the forever messy kitchen and leftovers that should be put away and a thousand other things that drummed loudly in her head. (But then I imagine her settling beside Mary, a'wondering why it was that Jesus always seemed to talk directly to her . . .)