Psalm 146  – The third Sunday of Ordinary Time – for Sunday, June 9, 2013

"Praise the Lord! Praise the Lord, O my soul!" (Psalm 146:1)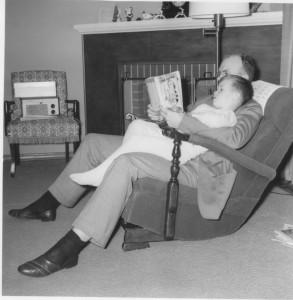 Did Jesus first read Psalm 146 in Hebrew?
Did he hear it in Aramaic, or even a mash-up of Hebrew and Aramaic like our modern day Spanglish?
I read Psalm 146 in English.
Because I choose a lectionary lesson each morning, I spent time with Psalm 146 on the day after Elijah had encountered the Zarephath widow (I Kings 17:8-12). I read it two days after Luke 7:11-17's account of Jesus raising the son of the widow from Nain back to life.
Elijah's adventures were exciting, faith provoking and elaborate. Jesus' stunning gift to a widow reverberated with mystery, history and theology.
But I kept wondering about that brief psalm near the end of Psalms:
Praise the Lord! Praise the Lord, O my soul!
I will praise the Lord as long as I live; I will sing praise to my God all my life long.

I nested in my office's corner chair—my praying chair, my meditation space, my Bible-reading cushy recliner—and stared at the ancient psalm. It stared at me.
Jesus could have also referred to it as an ancient psalm, since it had been written centuries before his birth. Whenever he read it or heard these words for the first time, was it Joseph or Mary or a rabbi or a neighbor that shared it with him?
Since Psalm 146 (or the other 149 psalms) was scribed, how many languages have been used to declare:Â  I will praise the Lord as long as I live? Over a hundred? Five hundred? More than a thousand unique tongues and accents?
How many times has it been sung or danced? How many times has all or part of Psalm 146 found its way into a script, poem, ode, memoir, battle cry, tattoo, novel and stage play? How many times has Psalm 146's THE LORD WILL REIGN FOREVER been shouted in a worship service, echoing in cramped chapels or soaring cathedrals? How often has a rabbi or priest or layperson muttered the words with such a flat, lifeless tone that the persons in the pew nodded off, heads bobbing, their only response a snore?
Legend says King David wrote many of the psalms. Who knows?
Was it perhaps a nameless court poet generations after David and Solomon? Who knows?
When was Psalm 146 first inked onto papyrus? Or would it have been scratched on stone, clay or leather? Maybe the first draft was fingered on dirt . . . again, who knows?
I'm confident Hildegard of Bingen knew this psalm. Martin Luther King Jr. probably contemplated it on a weary night before a sermon. Six hundred years after Jesus' life, Muhammad could've heard Psalm 146 quoted—or quoted it himself. The founder of my Methodist tribe—John Wesley—preached it at least once, if not a score of times. Maya Angelou must have listened to it as a child. Paul, once Saul, once a Pharisee, once a dark force of hate, could've memorized it. Anne Lamott may have considered Psalm 146's meaning while fretting over her son Sam and gaining more material for a memoir. Dietrich Bonhoeffer might've prayed the verses in prison while Nazi guards glared into his cell. It's possible a soldier died on Normandy's beaches or Gettysburg's fields with Psalm 146 underlined in the Bible stuffed in his gear. I imagine remnants of the Jews at Masada, wary of the next Roman assault, whispered the-Lord-will-reign-forever to stay alert.
I read them on an early Wednesday morning in May.
And they stared back at me.
I do not worship Biblical words, but instead the God barely glimpsed in and never contained by the Bible; still, how thankful I am that I'm a twenty-first century Christian and have inherited words spoken by the famous, the forgotten, the fools and the faithful that have come before me.
And also the newly faithless, for let's be honest with Psalm 146's ten verses . . .
Many have spoken them, choking on their bitter taste.
How can a grieving spouse praise God when a beloved has just died from cancer?
How can a parent praise the Lord after a daughter's death in Afghanistan? And on a Wednesday morning in May, it's not just Afghanistan. Right now, wars rage because of drugs in Mexico and hatred for Bashar al-Assad in Syria and too many other places across this fragile globe. Children are killed; families are wrecked. Dreams die when bullets fly. Please, don't utter even a word of praise from any psalm, because a parents' sorrow cannot bear the hypocrisy.
How can we sing of God's glory when Christians belittle Muslims, Buddhists torch themselves because of political oppression, hate for gays is written into laws, soldiers force Jews into rail cars and fire hoses are aimed at children and turned on full force?
Psalm 146's words are spit out. Cast out. They are hollow, not holy.
And yet wasn't the world in anguish whenever, wherever and by whomever these words were first created?
On my best days, and especially in those times when I leave the corner chair and walk with a fellow frail human, I will claim these ancient, living verses as a dream for what can be.