John 16:12-15  – Trinity Sunday (or) the First Sunday following Pentecost – for Sunday, May 26, 2013

"When the Spirit of truth comes, s/he will guide you into all the truth…" (John 16:13)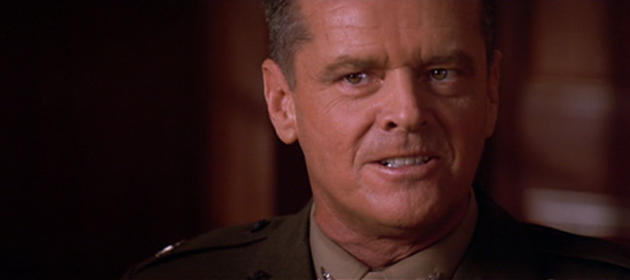 Jesus—so said John's Gospel—spoke to his disciples about the Spirit of truth.
When the Spirit of truth comes, he will guide you into all the truth . . .
According to my second-hand, hardbound, outdated Strong's Exhaustive Concordance, the word "truth" is used in the Bible (caution…Strong's uses the King James Version) around 250 times. I apologize for the qualifying word "around," but Strong's print has gotten smaller as I've aged. An accurate count is a challenge.
I'm just telling the truth here. Remember, truth has a "u" in the middle!
I could say, "Trust me." It's another word with "u" in the middle, but the exhausting Strong's lists fewer Biblical variations of trust than truth, so trusting may not be as important as being truthful.
There's an inspiring, intimidating Sufi* saying (although a Facebook friend—always a reliable source—informed me the saying originated with Buddhists*) that goes like this . . .
Before you speak, let your words pass through three gates.
At the first gate, ask yourself, "Is it true?"
At the second, ask, "Is it necessary?"
At the third gate ask, "Is it kind?"
Buddhist or Sufi, those three questions should cause me to keep my trap shut most of the time!
However Jack Nicholson's Nathan Jessup, a Marine commandant in the 1992 film A Few Good Men, couldn't shout loud enough about truth in what is arguably the film's best-known scene . . .
Jessup: I'll answer the question. You want answers?
Kaffee: I think I'm entitled!
Jessup: You want answers?!
Kaffee: I want the truth!
Jessup: You can't handle the truth! Son, we live in a world that has walls, and those walls have to be guarded by men with guns. Who's gonna do it . . .
I'll spoil the movie for the three people who haven't seen it and let you know that Jessup will be found guilty before the closing credits. His truth didn't hold up. His truth was distorted and self-serving.
But Colonel Jessup was merely a fictional character.
For Christ's sake, what is truth? Is it factual and faithful? Is truth provable? Is truth the answer to whodunit, whothoutit or whosaidit?
And yet the problem with openly speaking and living out the truth Jesus demanded—especially for we divisive, divided Christians—is that my truth may not be your truth.
What's your truth about same-gender marriage? How will you react when the Supreme Court announces a decision this coming June? Rev. Martin Luther King Jr. famously preached, "The arc of the moral universe is long but it bends toward justice." If the highest court in the land decrees more or less support for same-gender marriage, which way will King's arc swing . . . for you?
Let's be mundane. Is a so-called white lie ever okay?
"Honeybuns," one beloved asks another, "does this new outfit make me look fat?"
Will Honeybuns speak the truth?
I believe the truth Jesus promised will be most clearly revealed (or thwarted) within relationships.
Relationships between nations.
Relationships between religions.
Relationships between institutions.
Relationships between individuals.
I humbly suggest that the Spirit of truth beckons—never forces—us to be honest with the other. I'll further, and foolishly, suggest there are several essential spirit-inviting questions to ask that may strengthen our relationships . . .
What can I learn from you?
How can I serve you?
How can I help you grow?
What question would you add? What are your thoughts, beliefs and hopes about Jesus' "Spirit of truth?" How can I learn from you?
*I decided not to research whether or not the "three gates" originally came from Buddhist, Muslim, Hindu, Jewish, Unitarian, Bahá'í or Christian traditions. And I don't care if it can be attributed to Rumi, the renowned Sufi, or my neighbor across the street with a yappy dog. Where a "truth" begins is never as important as how it is lived and shared.