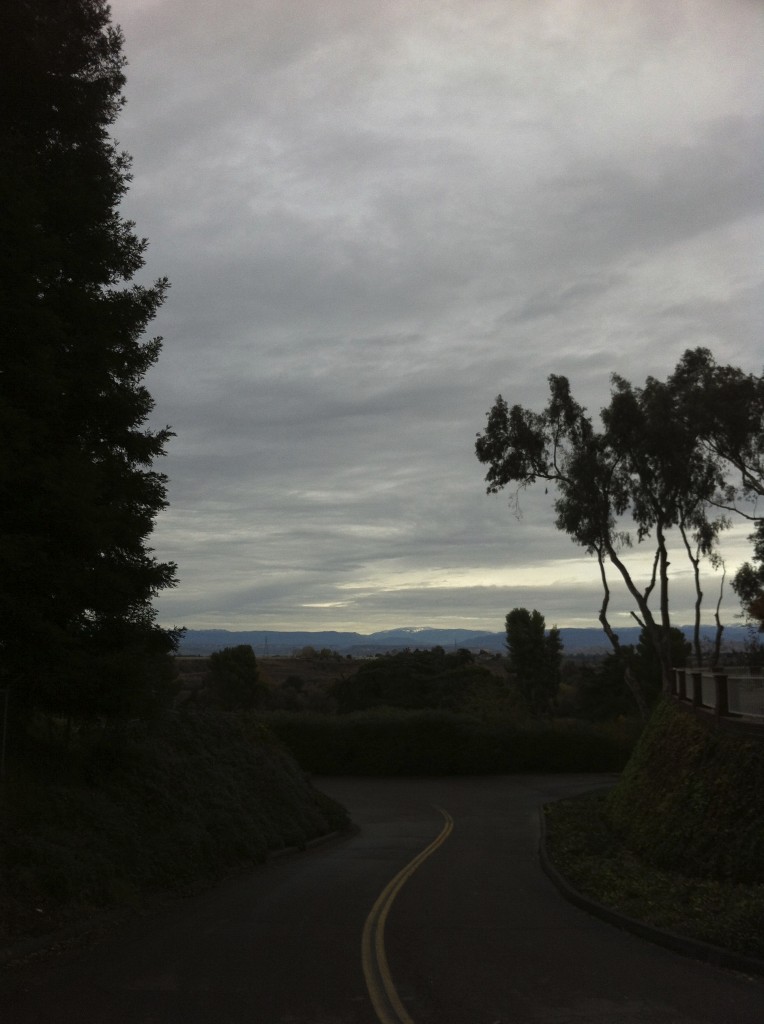 In the gloaming, Advent begins. A road. Darkness. Hopes and dreams may be tucked in the pack slung across your shoulder, but they seem insignificant compared to the long, uncertain road ahead and steps yet taken.
I took this picture a day or two ago, with a late autumn storm thrumming across Fresno. Advent begins with storm clouds and the clatter of the end times.
What are you doing for Advent this year? What's new for you in this season? What kind of hope do you have slung over your shoulder as you trudge toward the Bethlehem of long ago and within your heart . . .