GLOWS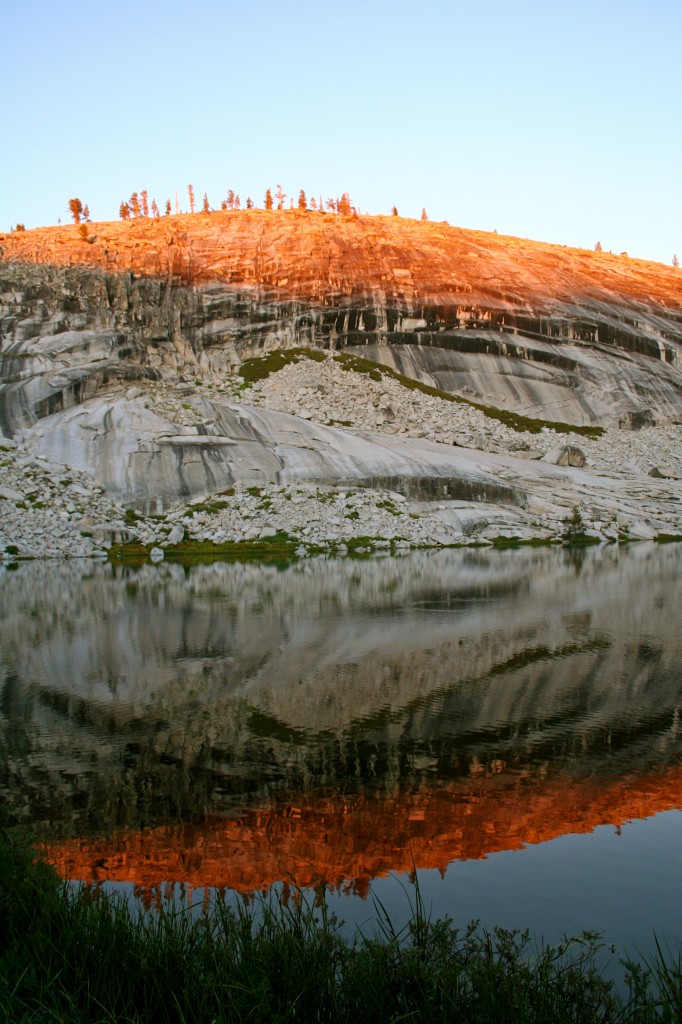 Alpenglow is the dance of sunlight on stone in a mountain amphitheater.
Faces glow too; inward light. Moses, after his encounters with God, covered his face. The Israelites, already witnesses to great miracles according to scripture, couldn't handle Moses' blazing cheeks. In Jesus' transfiguration, he shimmers, incandescent with glory. Were those fiery moments sacred history or sacred myth? I don't care, for I've seen the hints of God at work within and around, where the light that is present—in a child's smile, an adult's words of forgiveness, a couple's announcement of love—cannot be described or quantified. It simply is.
In the mountains, I witness rock afire. In scripture I read of transfiguration. But the light of glory happens here and about. And we, so adept at guarding our heart and hiding our fears, should and can struggle to keep our eyes open. Light abounds. A divine glow illuminates the soul…in ongoing creation, within each beloved creature.