Exodus 16:2-15; Psalm 105:1-6, 37-45 – The 14th Sunday of Ordinary Time – for September 18, 2011

"The whole congregation of the Israelites complained against Moses…" (Exodus 16:2)
Books have always been an essential part of my life. In my youth I read about dogs and cried (like Lad: A Dog). I read political thrillers and stayed up late until finished (like Seven Days in May). I devoured adult novels and scorned kid's comic books (James Michener's 1,000 pager The Source but not Superman, please and thank you).
As a young teen, I unwrapped a birthday present from Mom and Dad. They knew my desire. Not just a book, but the Book.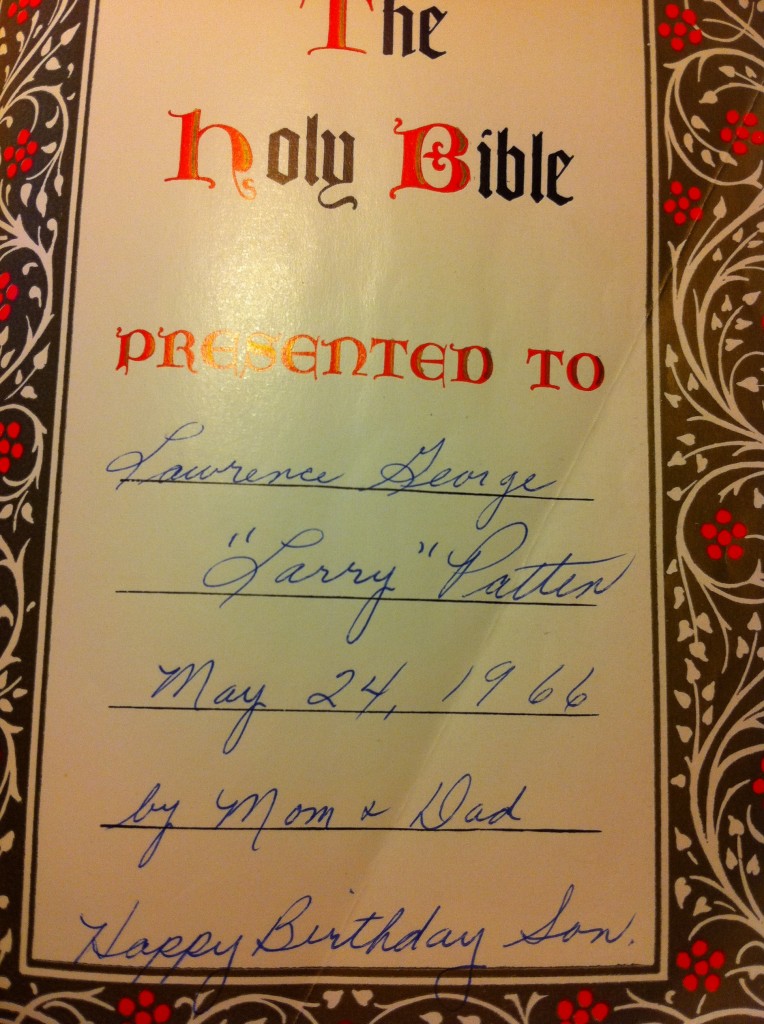 Adam and Eve's sly reach for fruit. That terrible flood and Noah's heroic boat building. Abraham leaving home, headed for the unknown, trusting God. The baby Moses plucked from the Nile. David slaying Goliath. Jesus born in Bethlehem on a starry, starry night. Mary Magdalene's early morning walk to the tomb. Paul, struck from his saddle, soon harnessed by God's call. The Bible seemed chock-full of saints with gumption and grit.
And yet, as I matured, and kept reading, I realized there was more than gumption and grit displayed by those populating the Bible's pages. There were grumblers.
Which eventually made me appreciate the Bible more. As a child, I wanted heroes. As an adult, I sought honesty.
When I regularly preached, few Sundays didn't include referencing one of the essential stories of the Bible: the exodus. It's a history lesson, a journey story, a rallying cry and an enduring metaphor. Even if I didn't directly mention the exodus, I wanted listeners to be freed from bondage to Pharaoh, knowing the ancient oppressors of Egypt were not unlike the modern "slave masters" of racism or sexism or commercialism. There are endless ways for people to be shackled. The exodus also informed my counseling with individuals. Guilt or self-doubt enslaved a person. I knew they (and I) needed to start a personal exodus, leaving a past, braving a future.
With grit and gumption, to be inspired by God's call to freedom.
What have you unnecessarily grumbled about?
But don't forget the grumblers and grumbling.
Remarkably, parts of the Bible do forget. Take Psalm 105 for example. Its forty-five verses proclaim the magnificence of God working with a people who seek freedom: "So he brought his people out with joy, his chosen ones with singing…"
The psalmist blissfully ignores grumbling! The memory of exodus is all joy, triumph and delight. A lie? Disingenuous? Selective memory?
But, as I now know as a more careful—and honest—reader and lover of the Bible, grumbling appeared in the exodus story. The grumblers groused, "…you have brought us out into this wilderness to kill this whole assembly with hunger." (Exodus 16:2)
In the first congregation I served, some of the leadership spoke of the "legend of the urn." They shared a memory of an Administrative Council where the agenda included approving a six-figure operating budget. But the meeting became legendary not for voting "yea" or "nay" to thousands of dollars of annual expenses. It dragged deep into the night because they debated the purchase of a $75 coffee urn . . .
Cost too much! Wrong brand! Don't need it! They argued. They shouted. They grumbled.
Eventually, they bought the darn pot. In a matter of seconds, at the same meeting, an immense budget was approved. What'd the minutes read?
Something like: Urn to be purchased. Budget approved.
But the meeting's truth involved hours of complaining and grumbling. That's often the way it is when imperfect, foolish humans gather. How I love that key church leaders told and retold the "urn story." It revealed more about them as a people than any annual budget ever could.
How I love the Bible's honesty about grumbling even as the Hebrew people are freed from Egyptian oppression. The Book is filled with humdrum and humiliating moments. Yes, it also contains "Hallmark cards" like Psalm 105: God Is Good and Humans Are Happy! But within all of the stories, even the most important stories, there is that grumbling. The uncertainty. The doubt.
For me, the Bible is not magnificent because everything always works out, but because it's truthful about (my) fears and foibles. I preach and counsel and write as a person of faith, thankful for the exodus story.
Every journey from bondage will be hard. Some will grumble.
But God continues to lure us to freedom. And perhaps offers a cup of coffee along the way.